Simulation Picks
Maximize Your Odds of Winning with SportsLine Model and Our Top-Rated Picks
Maximize Your Odds of Winning with SportsLine Model and Our Top-Rated Picks
Maximize Your Odds of Winning with SportsLine Model and Our Top-Rated Picks
Expert Picks
Point Spread
Seattle -4.5 -105
59-29-6 in Last 94 NFL ATS Picks
6-2-2 in Last 10 LAR ATS Picks
Adam's Analysis:
The Rams appear to still have an aura around them that they do not deserve. Not with the way this defense has fallen apart (sans Aaron Donald) and certainly not with Cooper Kupp sidelined. The Seahawks have playmakers for days, and backing Geno Smith after a strong close to 2022 appears to have been the right move. And then there's the legitimate homefield advantage in Seattle, which is worth a couple points. The Seahawks should win by a touchdown.
Pick Made:
Sep 10, 8:02 pm UTC
54-35 in Last 89 NFL Picks
3-0 in Last 3 NFL ML Picks
Alex's Analysis:
This is just a huge mismatch between two teams headed in completely different directions. The Seahawks are loaded on both sides of the football and the Rams will be missing their best weapon in Cooper Kupp. While I expect the Seahawks to win convincingly, I'll take the chalk and bet the ML.
Pick Made:
Sep 10, 6:49 pm UTC
Point Spread
Seattle -4.5 -110
29-22 in Last 51 NFL Picks
4-1 in Last 5 NFL ATS Picks
4-2 in Last 6 LAR ATS Picks
Kenny's Analysis:
My model has these two team going in different directions as I looking for the Rams to go under their win total of 6.5 -135 and under 5.5 +135. I like the Seahawks to go over their win total of 9 -105. I have the Rams defense tied for 31st in the NFL, their offense their offense tied for 23rd and their overall rating 32nd or dead last in the NFL. I think everyone got fat and happy after winning a Super Bowl. Pete Carroll is one of the best HC in the NFL and has a talented team that can challenge the 49ers for the west division title. Take the far better team with one of the best home fields -4.5.
Pick Made:
Sep 10, 1:39 am UTC
Prop
Van Jefferson OVER 42.5 Total Receiving Yards -118
22-15 in Last 37 NFL Player Props Picks
Mike's Analysis:
The Rams begin the season with Cooper Kupp (hamstring) on IR. Over the eight games that Kupp missed at the end of last season, Jefferson had at least 43 receiving yards just three times. However, Matthew Stafford was only healthy for one of those games. With Stafford healthy now and the Rams likely needing to throw a lot to keep up with the Seahawks' high-powered offense, Jefferson should receive ample opportunities to reach this over.
Pick Made:
Sep 10, 1:20 am UTC
Prop
Van Jefferson OVER 42.5 Total Receiving Yards -118
2-1 in Last 3 NFL Player Props Picks
R.J.'s Analysis:
The Rams are without their best offensive player in Cooper Kupp for the next four games, which elevates Van Jefferson to WR1 status in the offense. Last year he played at least 94% of the snaps in each of the last six games and beat this number in half of them, and that was with Baker Mayfield and John Wolford averaging 171 pass yards per game. Matthew Stafford (O/U 221.5 pass yards) will give Jefferson much more opportunity, and the game script favors plenty of targets with Sean McVay needing to go aggressive in the second half if down as expected. This number feels at least 10 yards light.
Pick Made:
Sep 09, 8:14 pm UTC
Point Spread
Seattle -5 -110
Jaime's Analysis:
We have not seen Matthew Stafford in a real NFL game, regular or preseason, since November 2022. He makes his return and who is he throwing the ball to? Cam Akers had a solid start to the season, but he isn't a running back who can carry a team. Give me Seattle laying the 5 at home.
Pick Made:
Sep 09, 2:49 am UTC
Point Spread
Seattle -4.5 -105
57-42-3 in Last 102 NFL Picks
38-30-2 in Last 70 NFL ATS Picks
25-17-2 in Last 44 SEA ATS Picks
Mike's Analysis:
Coach Pete Carroll tends to deliver his teams ready to play on opening day. Seattle has won its last four outright, with three straight covers. This might serve as the safest season intro of any. The rebuilding Rams are minus injured ace WR Cooper Kupp, leaving QB Matthew Stafford with an anonymous bunch of battery mates. Stafford himself was shopped in the offseason, with no takers. Seahawks QB Geno Smith, surrounded by playmakers, got little credit for placing fourth in the league last year for TD passes with 30. Plaudits or not, he returns with a bevy of productive sidekicks.
Pick Made:
Sep 08, 10:10 pm UTC
Point Spread
Seattle -5 -110
50-31-1 in Last 82 NFL Picks
Erik's Analysis:
Grab this now. The Rams' roster is depleted with the absence of Cooper Kupp and others, and Seattle is building a solid squad. Roll with Seattle.
Pick Made:
Sep 07, 11:19 pm UTC
Point Spread
Seattle -5.5 -110
17-7-1 in Last 25 NFL Picks
11-5-1 in Last 17 NFL ATS Picks
11-5-1 in Last 17 LAR ATS Picks
Micah's Analysis:
The Rams started their 2022 season with a loss and went 3-5 behind Matthew Stafford with wins against the Falcons, Cardinals, and Panthers. They closed out the season 2-7 without Stafford. This bet here is against Stafford who is tired of getting hit, he doesn't have Cooper Kupp, and he barely knows his other WRs. Seattle knows they have to take advantage of the Rams and Cardinals in the NFC West. I'm on the Seahawks to cover.
Pick Made:
Sep 07, 9:16 pm UTC
Point Spread
Seattle -5.5 -110
Mackenzie's Analysis:
This is an already struggling Rams offense. Now without Cooper Kupp, things look even worse for them. The Rams averaged 18 points per game last year and only 14 on the road. This Seahawks defense is no joke at home, allowing under 20 PPG last season. The Model's projected score is 26-18. The Seahawks have enough offensive weapons to take control of this game on the ground, and allow their defense to take care of the Rams' offense, keep them under 20 points, and cover this spread.
Pick Made:
Sep 07, 5:41 pm UTC
Point Spread
Seattle -5 -110
18-7-1 in Last 26 NFL Picks
27-17-1 in Last 45 NFL ATS Picks
19-9 in Last 28 SEA ATS Picks
Emory's Analysis:
The Seahawks have an impressive two-deep and boast the best QB, secondary and arguably the best receiving corps in the division. This is a Rams team in transition that may be without their #1 WR Cooper Kupp in this game. Doesn't look too good for LA in this game.
Pick Made:
Sep 06, 12:50 pm UTC
Over / Under
UNDER 47.5 -112
69-55-1 in Last 125 NFL Picks
15-8 in Last 23 NFL O/U Picks
Matt's Analysis:
These teams combined for 35 points in Week 18 in Seattle last year and that took OT (granted, the Rams were in shutdown mode). And this total is 47.5? Obviously I don't know what the weather will be like in Seattle this far out but don't much care (it can only lower the total really). News broke recently that Rams star WR Cooper Kupp had a setback with his hammy. Maybe he plays, but I'm now very skeptical and I liked Under this number before that. Now I'm jumping in case he sits and this drops anyways. The SL Model has 44 points scored.
Pick Made:
Aug 31, 9:55 pm UTC
Point Spread
Seattle -4 -112
67-46-3 in Last 116 NFL ATS Picks
45-34-2 in Last 81 LAR ATS Picks
R.J.'s Analysis:
This line has dropped at least a point everywhere since earlier in the summer, and I'm not sure why. The Rams roster hasn't gotten any better, and Seattle sneakily boasts one of the deepest rosters in the league. I have Seattle's home-field advantage at +2, so this line is telling you the Seahawks are only two points better than the Rams. My ratings have that gap at seven points, and I'd make Seattle more than touchdown favorites here.
Pick Made:
Aug 31, 8:39 pm UTC
Point Spread
L.A. Rams +4.5 -110
122-86-1 in Last 209 NFL Picks
55-39-1 in Last 95 NFL ATS Picks
30-17-2 in Last 49 SEA ATS Picks
Larry's Analysis:
There is a talent gap here, but the Rams have covered five straight against the Seahawks and eight of nine. Sean McVay is 5-1 in season openers. I posted this play before the Cooper Kupp news, which is devastating. But Van Jefferson and Tutu Atwell are capable of big plays. Little was expected of Seattle last season, and Geno Smith and the Seahawks surprised everyone. It should be noted Smith tied for the NFL lead with 29 turnover-worthy plays. He finished with just 11 interceptions. Look for a nailbiter and take the points.
Pick Made:
Aug 31, 3:54 am UTC
31 Total Player Props Projection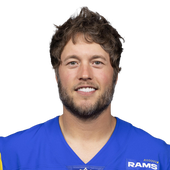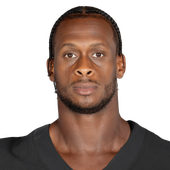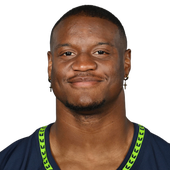 AI Picks for M. Stafford, G. Smith, K. Walker III and 28 more players!
Join Now
Best prop picks are generated from a combination of Sportsline AI's projection, analysis of the opposing team, and the bets value based on the current odds.
Team Injuries

TE

SAF

WR
Puka Nacua
Shoulder - AC Joint
Questionable