Simulation Picks
Maximize Your Odds of Winning with SportsLine Model and Our Top-Rated Picks
Maximize Your Odds of Winning with SportsLine Model and Our Top-Rated Picks
Maximize Your Odds of Winning with SportsLine Model and Our Top-Rated Picks
Expert Picks
18-8 in Last 26 NFL Picks
3-2 in Last 5 NFL ML Picks
Bob's Analysis:
No Aaron Jones tonight for Green Bay. However, the Packers get Jaire Alexander back from injured to check Davante Adams, who is dealing with a shoulder injury. Las Vegas is only averaging 15.5 points per game on the season as compared to 25 for the Packers. Green Bay has the better coach and defense.
Pick Made:
Oct 09, 11:45 pm UTC
Point Spread
Green Bay +2 -110
53-28-6 in Last 87 NFL Picks
53-28-6 in Last 87 NFL ATS Picks
31-20 in Last 51 GB Picks
31-20 in Last 51 GB ATS Picks
Adam's Analysis:
The Packers struggled to move the ball against the Lions' attacking defense last week, but they've had success in other games. The Raiders, meanwhile, are just struggling period. With Green Bay healthier up front, it should be able to handle Maxx Crosby and keep Jordan Love cleaner than he was last week. Christian Watson will also be playing after finding his sea legs last week. Even without Aaron Jones, back the Pack. (I'll probably split my wager between the spread [-110] and Green Bay straight up [+110] for even odds.)
Pick Made:
Oct 09, 11:19 pm UTC
Prop
Davante Adams UNDER 6.5 Total Receptions -114
67-47-4 in Last 118 NFL Picks
8-4 in Last 12 NFL Props Picks
Josh's Analysis:
The "revenge" game angle seems a bit contradictory in this one. The Packers traded Adams to his chosen destination in Las Vegas and, without him, the team missed the playoffs in its final year with Aaron Rodgers under center. Shouldn't the Packers be the ones seeking revenge? It's what we're betting on Monday. Packers DB Jaire Alexander, who had a role in holding Justin Jefferson of the Vikings to 1 catch for 15 yards last season, returns from injury to check Adams, who has been battling a shoulder issue. This is a thin number but look for Green Bay to spoil the Adams storyline.
Pick Made:
Oct 09, 11:13 pm UTC
Point Spread
Green Bay +2 -110
44-28-1 in Last 73 NFL Picks
3-2-1 in Last 6 NFL ATS Picks
Erik's Analysis:
The Packers are better in the trenches on both sides of the ball. They also are healthier in the secondary. This isn't much of a road game either, with 57 percent of tickets sold to Green Bay fans. They get loud and the Packers cover.
Pick Made:
Oct 09, 11:08 pm UTC
Prop
Josh Jacobs UNDER 17.5 Total Carries -109
44-28-1 in Last 73 NFL Picks
35-21 in Last 56 NFL Props Picks
Erik's Analysis:
Josh Jacobs has yet to register 18 carries in a game this season despite the fact that his team has exceeded its expected number of plays twice. I'm projecting 15 carries.
Pick Made:
Oct 09, 11:04 pm UTC
Prop
Jimmy Garoppolo UNDER 238.5 Total Passing Yards -120
4-0 in Last 4 NFL Props Picks
Todd's Analysis:
Jimmy Garoppolo returns from a one game absence in concussion protocol. He faces a Packers defense that ranks top 10 in passing yards allowed per game and yards per attempt. Through his first three games, Garoppolo hasn't thrown deep. Just 8.1 percent of his pass attempts have traveled 20 or more air yards (27th); the league average is 11.1 percent. No chunk plays means no big day airing it out if the game stays on script.
Pick Made:
Oct 09, 10:59 pm UTC
Over / Under
UNDER 45 -110
32-17-1 in Last 50 NFL Picks
Sia's Analysis:
I don't believe in either of these quarterbacks and I'm not sure their coaches do either. I expect a conservative gameplan from both teams and I expect the offenses to be largely ineffficient. This will be particularly the case on the Raiders side where they are likley to utilize a lot of Josh Jacobs and short area passing in order to neutralize the Packers pass rush. Aaron Jones being inactive certainly helps, but I think I'd be on this prime time under regardless.
Pick Made:
Oct 09, 10:08 pm UTC
Prop
Josh Jacobs UNDER 74.5 Total Rushing Yards -114
25-18-1 in Last 44 NFL Picks
5-2 in Last 7 NFL Props Picks
Matt's Analysis:
The Packers haven't been good against the run, but Las Vegas is last in rushing. Jacobs looks rather out of shape/slow and like a guy who got paid after a career year and then opted to skip all offseason. Our model has Jacobs finishing with 67 yards and our AI only 34.9. I think our AI might be a bit drunk with that miniscule number but I am all for it.
Pick Made:
Oct 09, 9:35 pm UTC
Prop
Jimmy Garoppolo OVER 0.5 Total Passing Interceptions -132
113-77-1 in Last 191 NFL Picks
70-41 in Last 111 NFL Props Picks
Larry's Analysis:
Jimmy Garoppolo has been intercepted in all three games he's played. This is his first game since suffering a concussion, and historically QBs have struggled in that spot. The Packers field a strong pass defense, with top corner Jaire Alexander expected to return from his back injury.
Pick Made:
Oct 09, 8:39 pm UTC
Over / Under
UNDER 45.5 -110
54-40-3 in Last 97 NFL Picks
12-5 in Last 17 NFL O/U Picks
11-5 in Last 16 LV O/U Picks
Mike's Analysis:
Green Bay RB Aaron Jones is inactive. Vegas WR Davante Adams cannot resist playing against his former team but surely will be limited. Raiders QB Jimmy Garoppolo returns from concussion rehab but has been ineffective in new surroundings, with a passer rating among the league's lowest. Vegas' offense ranks 28th, one slot ahead of Green Bay's. Jimmy G's clearance to play and a healthier-than-expected Packers O-line have pushed the total up a couple of points -- just enough to make the Under appealing.
Pick Made:
Oct 09, 8:31 pm UTC
Prop
Hunter Renfrow UNDER 18.5 Total Receiving Yards -109
Zack's Analysis:
A big disappointment for the Las Vegas Raiders has been Hunter Renfrow. Through the first four games of the season he has just fifty two receiving yards. Even with his prop yardage beneath twenty yards, the Raiders offense is going to remain heavily to Jakobi Meyers and Davante Adams. Take Renfrow's under receiving yards.
Pick Made:
Oct 09, 7:22 pm UTC
Point Spread
Green Bay +2.5 -112
15-5-1 in Last 21 NFL Picks
10-3-1 in Last 14 NFL ATS Picks
9-4-1 in Last 14 GB ATS Picks
6-3-1 in Last 10 GB Picks
Micah's Analysis:
The bottom line to me here is the number and why I believe I have 3-points of value in this game by betting on the Packers. I have the Packers 1.5-points better than the Raiders on a neutral field. A typical home-field edge for a 1-3 team like the Raiders is 1.5 to 2 points. But the Raiders get downgraded because of all the Packers fans in Las Vegas. The Raiders have no home-field edge and Packer fans kill two birds with one stone – vacation and see their Packers live. So let's give the Raiders a 1-point home edge. I'm not even dissecting Jimmy Garoppolo or the genius of Josh McDaniels. I took the points with the Packers.
Pick Made:
Oct 09, 4:44 pm UTC
14-8 in Last 22 NFL Picks
Eric's Analysis:
This pick is more about how I trust one team to bounce back vs. the other, specifically Matt LaFleur vs. Josh McDaniels. Green Bay had a mini bye since the Detroit loss on Thursday night in Week 4 and I expect them to lean heavily on their rushing attack, with their offensive line having a few key pieces return. Las Vegas' defense isn't great and I'm convinced the team is going nowhere in 2023. In what should be a close game, give me the Packers to win, 23-20.
Pick Made:
Oct 09, 4:09 pm UTC
Prop
Jordan Love UNDER 32.5 Total Passing Attempts -127
14-8 in Last 22 NFL Picks
14-8 in Last 22 NFL Props Picks
Eric's Analysis:
Quite simply, it's not in Green Bay's best interests for Jordan Love to be throwing often in order to win. This is a team built to run with Aaron Jones and A.J. Dillon likely to have double-digit carries each assuming the game is close. In the two games the Packers played in which they weren't playing catch up, Love threw 27 and 25 times. I expect to see the Packers in a similar position tonight so their QB won't have to do the heavy lifting.
Pick Made:
Oct 09, 4:04 pm UTC
Prop
Christian Watson OVER 42.5 Total Receiving Yards -139
49-32 in Last 81 NFL Picks
40-27 in Last 67 NFL Props Picks
Alex's Analysis:
It was a fairly non eventful season season debut for Christian Watson last week. I have high expectations for the 2nd year WR and believe he possesses all the traits of a WR1. Watson ran 20 routes and finished with a mildly disappointing 2/25/1 receiving line. However, Watson was clearly rusty and there were certainly reasons to be encouraged, for instance the Lions doubled teamed him on 40% of his routes run suggesting they were very worried about him. Waton has had 11 days to rest, did not appear on the injury report and gets to face a Raiders defense that is 30th in EPA per dropback and struggle getting to the QB. His alt lines are also worth a look.
Pick Made:
Oct 09, 8:03 am UTC
Prop
Christian Watson OVER 42.5 Total Receiving Yards -139
113-77-1 in Last 191 NFL Picks
70-41 in Last 111 NFL Props Picks
Larry's Analysis:
Christian Watson (hamstring) played less than half the snaps in his season debut versus Detroit, catching two passes for 25 yards. Now he has no game designation after practicing on a limited basis all week. Watson should be matched up often with Raiders fourth-round rookie Jakorian Bennett. He's allowed 12 catches on 16 targets for 206 yards and a touchdown. Rated 149th among corners by PFF, Bennett has missed three tackles while allowing 17.2 yards per catch. Look for Watson to play the majority of the snaps and notch 50-plus yards.
Pick Made:
Oct 09, 3:54 am UTC
Point Spread
Green Bay +2 -110
113-77-1 in Last 191 NFL Picks
50-35-1 in Last 86 NFL ATS Picks
34-15 in Last 49 GB ATS Picks
40-21 in Last 61 GB Picks
Larry's Analysis:
The Packers' offense should be close to full strength for a plus-matchup against a Raiders defense allowing 25.3 points per game. Pro Bowl guard Elgton Jenkins' return from a knee injury is particularly significant; his backup, Royce Newman, is a terrible pass blocker who ranks 67th out of 76 guards graded by PFF. Assuming Aaron Jones plays through his questionable tag, Jordan Love will have all his skill players available along with four of the O-line's projected five starters. The extra rest following Green Bay's embarrassing home loss on TNF also benefitted right tackle Zach Tom (knee) and right guard Jon Runyan (ankle). Per analyst Steve Makinen, Matt LaFleur has gotten his teams ready when playing before a bye (4-0 SU and ATS).
Pick Made:
Oct 09, 12:42 am UTC
13-4-1 in Last 18 NFL Picks
2-1 in Last 3 NFL ML Picks
Emory's Analysis:
Not only do the Packers have the more complete team in this matchup, but they are actually built to play any type of game. Their ability to run the ball will help them in this one against the Raiders. Also, their ability to get pressure on the QB will help them against whoever starts at QB.
Pick Made:
Oct 07, 3:30 pm UTC
Point Spread
Green Bay +1 -105
63-43-3 in Last 109 NFL ATS Picks
91-70-3 in Last 164 NFL Picks
63-25-2 in Last 90 GB ATS Picks
69-32-2 in Last 103 GB Picks
R.J.'s Analysis:
These two teams are hoping to get back key players for this game, with Jimmy Garoppolo expected to clear concussion protocol at some point this week and several injured Packers returning to practice. The market move on the spread seems to only be crediting the Raiders for the expected boost, but it's also possible Davante Adams is sidelined or at less than 100% due to injury as well. With Jaire Alexander returning for Green Bay, the Packers defense should be solid against the pass, and the Raiders run game has been abysmal. A healthier Packers O-line helps get a win in a game where I'd make them slight favorites.
Pick Made:
Oct 05, 8:29 pm UTC
32 Total Player Props Projection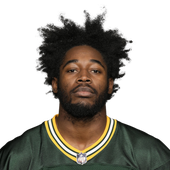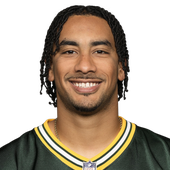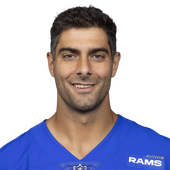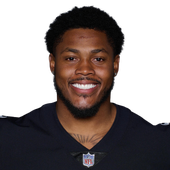 AI Picks for R. Doubs, J. Love, J. Garoppolo, J. Jacobs and 28 more players!
Join Now
Best prop picks are generated from a combination of Sportsline AI's projection, analysis of the opposing team, and the bets value based on the current odds.
Team Injuries

OT

SS