Simulation Picks
Maximize Your Odds of Winning with SportsLine Model and Our Top-Rated Picks
Maximize Your Odds of Winning with SportsLine Model and Our Top-Rated Picks
Maximize Your Odds of Winning with SportsLine Model and Our Top-Rated Picks
Expert Picks
Point Spread
Pittsburgh +2.5 -110
18-8-3 in Last 29 NFL Picks
18-8-3 in Last 29 NFL ATS Picks
23-14-1 in Last 38 PIT Picks
22-14-1 in Last 37 PIT ATS Picks
Adam's Analysis:
Would certainly prefer a full field goal in this spot, but the Steelers simply have the Browns' number in Pittsburgh. Cleveland has lost 19 straight (!) regular season games in the Steel City outright with Pittsburgh 13-5-1 ATS at home in that span (since 2004) and on a 5-0 ATS streak (since 2018). For the Browns to be less than a field-goal favorite despite the way they dominated the Bengals and how the Steelers got shellacked by the 49ers tells you what you need to know. Look for Mike Tomlin to get the running game going with his defense getting to Deshaun Watson way more than Cincinnati did last week. I'll sprinkle straight up but like the points as a cushion.
Pick Made:
Sep 18, 11:40 pm UTC
2-1 in Last 3 NFL ML Picks
Bob's Analysis:
Cleveland's Amari Cooper will give it a go tonight. The Steelers are without Diontae Johnson and Cam Heyward. Pittsburgh was embarrassed in their home opener, and this is a good possible bounce back spot as they historically have success against the Browns. But this a completely different team than what they've had in the past. Cleveland has the better overall team and their running game should be able to find success.
Pick Made:
Sep 18, 11:15 pm UTC
Prop
George Pickens OVER 42.5 Total Receiving Yards -128
18-12 in Last 30 NFL Picks
Matt's Analysis:
Kenny Pickett has said all the right things about getting Pickens more targets and that was before losing Diontae Johnson to injury. Pickens had 72 yards the last time he saw Cleveland. Both the SL Model and our AI have Pickens topping this total.
Pick Made:
Sep 18, 10:17 pm UTC
Prop
David Njoku OVER 34.5 Total Receiving Yards -119
11-2 in Last 13 NFL Picks
Erik's Analysis:
David Njoku has burned us with an Under, so now it's time to go the other way. No Amari Cooper means opportunities, and the Browns believe they can work the seam.
Pick Made:
Sep 18, 10:16 pm UTC
Prop
Nick Chubb OVER 13.5 Total Receiving Yards -115
Todd's Analysis:
Nick Chubb appears to be more of a three-down back this season for the Browns with no Kareem Hunt. His four catches in Week 1 came on fewer than 50% of snaps and would have represented his second highest catch total for all of 2022. The game he had more? Week 18 against the Steelers: five catches on six targets for 40-plus receiving yards. No Amari Cooper means Deshaun Watson needs his secondary targets, and Chubb's value in the passing game is being understated in the betting markets.
Pick Made:
Sep 18, 9:35 pm UTC
Prop
George Pickens OVER 42.5 Total Receiving Yards -128
Zack's Analysis:
The Cleveland Browns defense had a stellar week one shutting down Joe Burrow and Jamar Chase. A lot of that had to do with the rust from Joe Burrow's first action after missing the preseason with an injury. That's created value today on Steelers receiving options with George Pickens as the primary option. Take his over.
Pick Made:
Sep 18, 8:57 pm UTC
Over / Under
OVER 38.5 -110
3-2-1 in Last 6 NFL Picks
2-1 in Last 3 NFL O/U Picks
Mike's Analysis:
Two questionable offenses and solid defenses typically make you look under in a primetime division game, but this one has dropped too low and gone through some very key numbers. I had 42.5 as the appropriate opening number, where I still leaned over. Now we're through the two most significant numbers in the NFL (41 and 40). The Browns will have success on the ground, and there will be turnovers creating short fields. I'm on the over.
Pick Made:
Sep 18, 7:57 pm UTC
Point Spread
Pittsburgh +2.5 -118
Sia's Analysis:
The Steelers had some of the new shiny toys in the preseason and were a popular bet last week, but their blowout loss to arguably the best team in the NFC is largely irrelevant. This week they get a Browns team that they match up very well with. The Steelers have at least one major injury on each side of the ball, but their defense remains dynamic and the Browns are down Conklin on the offensive line and likely Amari Cooper at receiver. Watson is not back to his old form yet and the Steelers will take advantage in front of a raucous home crowd.
Pick Made:
Sep 18, 6:15 pm UTC
Prop
Najee Harris Anytime Touchdown Scorer +128
Eric's Analysis:
In four career games vs. Cleveland, Harris has scored a touchdown in each. He's the team's goal line back (most of the time) and still outpaces Jaylen Warren at least for now as Pittsburgh's primary RB. I think he continues the streak tonight.
Pick Made:
Sep 18, 5:22 pm UTC
Money Line
Pittsburgh +112
Eric's Analysis:
I'm doubling down my unit size on this one because I LOVE the Steelers in this spot. For Pittsburgh, I'm not going to overreact to Week 1 against a very good 49ers team. For Cleveland, I'm also not overreacting to the Week 1 beatdown of a currently-broken Bengals team. Pittsburgh has won 20 straight MNF home games dating back to 1991. They are 6-1 ATS in their last seven vs. Cleveland and 5-0 SU / ATS against the Browns in the last five meetings in the Steel City. Pittsburgh wins, 23-16.
Pick Made:
Sep 18, 5:16 pm UTC
Prop
Deshaun Watson OVER 0.5 Total Passing Interceptions +114
Jason's Analysis:
He hasn't looked any good since he left Houston and that won't change here with the Steelers' top-notch defense knowing it needs to dominate. TJ Watt will get off against a beat-up offensive line, Watson's decision-making is dubious and he can only run so much. Game flow will dictate he has to try to push the ball downfield more against a team that tied for NFL lead in INTs a year ago. Will keep banging this at plus money.
Pick Made:
Sep 18, 4:06 pm UTC
Money Line
Pittsburgh +114
Jason's Analysis:
Mike Tomlin isn't going 0-2 here to a team he has owned (last home loss to them in 2003), and especially not in prime time (Pittsburgh has 20 straight MNF wins at home). Steelers couldn't establish the run in runaway loss last week, but I like them to find holes in Browns Wide 9 alignment. Browns averaged 4.5 yards per pass last week, and mustered 2 TDs despite holding the ball for nearly 36 minutes. Steelers are equipped to win a low-scoring game. Browns have back-to-back wins in the AFC North just once under Kevin Stefaski. They tend not to handle even the slightest bit of success well.
Pick Made:
Sep 18, 4:02 pm UTC
Prop
Elijah Moore OVER 36.5 Total Receiving Yards -139
Alex's Analysis:
Elijah Moore tied Amari Cooper for the team lead with 7 targets in week 1. Amari Cooper aggravated an injury in practice Saturday and appears to be on the wrong side of questionable heading into MNF. If that is the case Moore could easily see double digit targets but either way his role in Cleveland's offense as the 1B looks solidified.
Pick Made:
Sep 16, 6:56 pm UTC
Prop
Deshaun Watson OVER 23.5 Total Rushing Yards -115
Dave's Analysis:
We're running it back after cashing this last week. Watson's track record, from Houston to Cleveland last year to Cleveland this past preseason, shows that he will run it 5 or 6 times per game. And he did it again last week against the Bengals to the tune of 45 yards and a TD. He'll do it again versus the Steelers minus Cameron Heyward. I'll keep taking this as long as they let me.
Pick Made:
Sep 15, 8:47 pm UTC
Prop
Kenny Pickett UNDER 203.5 Total Passing Yards -133
16-12 in Last 28 NFL Picks
Larry's Analysis:
Kenny Pickett had a miserable opener and now he has to face another elite defense without starting wideout Diontae Johnson. Cleveland just held Joe Burrow to 82 passing yards: Browns defensive coordinator Jim Schwartz played aggressive man coverage, and the quick pressure from Myles Garrett and Za'Darius Smith (4 QB hits apiece) meant Cleveland's corners didn't have to cover for long. Look for the Browns to control the clock with Nick Chubb, limiting Pickett's opportunities.
Pick Made:
Sep 15, 4:47 am UTC
Point Spread
Pittsburgh +2.5 -110
26-18-1 in Last 45 NFL Picks
15-12-1 in Last 28 NFL ATS Picks
58-28-4 in Last 90 PIT Picks
46-23-1 in Last 70 PIT ATS Picks
R.J.'s Analysis:
The Steelers are dealing with a rash of injuries on both sides of the ball and are expected to be without Cam Heyward and Diontae Johnson in this game. Those absences will hurt, but they have solid depth at WR and will hopefully be healthy on the O-line. The Browns' O-line definitely won't be whole with Jack Conklin out for the year, which is bad news against this Steelers pass rush. Deshaun Watson certainly doesn't look back on track, either. The only way this line makes sense to me is if Cleveland is clearly a top-eight team or Pittsburgh is clearly a bottom-eight team. I disagree with both, so I see value in the line.
Pick Made:
Sep 13, 6:33 pm UTC
Point Spread
Cleveland -2.5 -110
9-6 in Last 15 NFL ATS Picks
13-6 in Last 19 CLE Picks
13-6 in Last 19 CLE ATS Picks
Emory's Analysis:
We watched the Steelers defense give up so much yardage on off-tackle runs vs San Francisco last weekend. With the great Cam Heyward out of the lineup for a few weeks, expect the Browns to give Nick Chubb a healthy workload. Defensively, pressure and turnovers seem to be in order for Steelers QB Kenny Pickett vs Myles Garrett and company.
Pick Made:
Sep 13, 3:48 pm UTC
Over / Under
UNDER 39.5 -110
4-0 in Last 4 NFL O/U Picks
Kenny's Analysis:
This is a big rivalry game between Cleveland and Pittsburgh. The Browns defense played great versus Joe Burrow and Cincinnati. Cincy starting QB Deshaun Watson looks like he still searching for his arm strength with just 154 yards on 29 passes. Steeler QB Kenny Pickett averaged just 5 yards per pass against the 49ers. Look for both teams to try to control the running game. Under 39.5
Pick Made:
Sep 13, 3:53 am UTC
35 Total Player Props Projection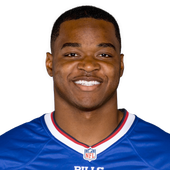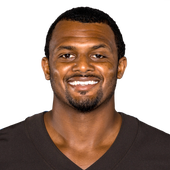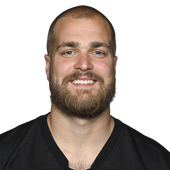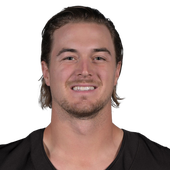 AI Picks for A. Cooper, D. Watson, P. Freiermuth, K. Pickett and 31 more players!
Join Now
Best prop picks are generated from a combination of Sportsline AI's projection, analysis of the opposing team, and the bets value based on the current odds.
When Spread was -3.5 to -1
When Spread was +1 to +3.5
vs Teams That Win 40-55% of Games
vs Teams That Win 40-55% of Games
vs Teams Allowing <21 PPG
vs Teams Allowing 21 to 25 PPG