Simulation Picks
Maximize Your Odds of Winning with SportsLine Model and Our Top-Rated Picks
Maximize Your Odds of Winning with SportsLine Model and Our Top-Rated Picks
Maximize Your Odds of Winning with SportsLine Model and Our Top-Rated Picks
Expert Picks
Over / Under
UNDER 39 -110
83-63-5 in Last 151 NFL Picks
4-3 in Last 7 NFL O/U Picks
5-2 in Last 7 NYG O/U Picks
Josh's Analysis:
These clubs combined for 21 points in their first meeting a month ago. That was when the Giants had a functional QB and before Washington traded away some key pieces of its defense. Even so, those developments can be considered a push and the gam script for this one should be similar to the clunker they collaborated on in their first meeting.
Pick Made:
Nov 19, 4:35 pm UTC
Over / Under
UNDER 39 -110
19-8 in Last 27 NFL Picks
6-2 in Last 8 NFL O/U Picks
Bob's Analysis:
New York is only averaging 11.8 points this season. The Commanders offense can put up points at least. However, New York's defense kept the Washington offense in check in their first meeting, holding them to only seven points. The Commanders should have more success today, but New York's offense won't do much.
Pick Made:
Nov 19, 3:25 pm UTC
Point Spread
Washington -9 -110
17-11-1 in Last 29 NFL Picks
29-22-1 in Last 52 NFL ATS Picks
6-2 in Last 8 NYG ATS Picks
Emory's Analysis:
While the Giants defense has been solid all throughout the season considering the circumstances, the offense hasn't been as trustworthy. Look for this passing game of Washington to find a way to make a few more plays to help cover this spread.
Pick Made:
Nov 19, 3:20 pm UTC
Prop
Sam Howell UNDER 255.5 Total Passing Yards -120
24-15 in Last 39 NFL Player Props Picks
Sia's Analysis:
We've all heard about Washington's pass rate over expectation this season, but I think this game will showcase both teams running the ball, chewing clock and limiting possessions. It's rare you'll see Washington favored by more than a touchdown and it's this type of unusual game script that likely leads to Howell dialing the passing back just enough to fall under this passing yard total.
Pick Made:
Nov 19, 3:02 pm UTC
Point Spread
N.Y. Giants +9.5 -115
8-2 in Last 10 NYG ATS Picks
Brett's Analysis:
Is Tommy DeVito 16.5 points worse than Tyrod Taylor? You could argue that's what's being said with this line, which has the Giants getting 9.5 points less than a month after they beat Washington by 7 with their backup QB. DeVito was bad the last two weeks, but in a divisional game against a Commanders team the Giants haven't lost to since January 2022 -- and one that recently had a fire sale -- N.Y. isn't likely to get blown out. Grab the points.
Pick Made:
Nov 19, 2:45 pm UTC
Point Spread
Washington -8.5 -112
39-24-1 in Last 64 NFL Picks
8-5-1 in Last 14 NFL ATS Picks
Sia's Analysis:
The Giants take the DeVito show on the road for a third straight game: next stop Washington. Washington has obvious holes on defense, but the offense continues to churn through the improved play of Sam Howell. If you think that DeVito will be more comfortable now that he's got two full games under his belt, keep in mind that teams also have two weeks of film to exploit his weaknesses even more. I think the opening line of -10 was appropriate and I'm happy to lay the -8.5.
Pick Made:
Nov 19, 3:55 am UTC
Point Spread
N.Y. Giants +9.5 -115
11-0 in Last 11 NFL ATS Picks
Katie's Analysis:
What has this offense shown us under Tommy Devito that makes me think they can keep this remotely close? Nothing. However, 9.5 is just too many points for such a low total. I expect Wink Martindale to blitz the living daylights out of Sam Howell and make it hard on the Washington offense. This one is as ugly as you'd expect, but I'll still take the points.
Pick Made:
Nov 19, 1:55 am UTC
Prop
Daniel Bellinger OVER 14.5 Total Receiving Yards -115
5-3 in Last 8 NFL Player Props Picks
Mackenzie's Analysis:
There should be plenty of opportunity here for Daniel Bellinger. Even with Tommy DeVito, that absence of Darren Waller is benefiting Bellinger. He's had 2 catches for 34 yards and 3 catches for 43 yards in the last 2 games. The over here is 11-2 when he has at least 3 targets. And given the potential of garbage time and playing from behind, this feels like a good spot for Bellinger to see action.
Pick Made:
Nov 18, 7:26 pm UTC
Prop
Terry McLaurin OVER 60.5 Total Receiving Yards -118
44-25 in Last 69 NFL Player Props Picks
Erik's Analysis:
In last 2 months his median is 73 yards per game and 9 targets. The Giants are not only bad v the pass but also banged up in the secondary. He had 90 v the Giants earlier in the year and I think anything under 70 yards has value.
Pick Made:
Nov 18, 6:31 pm UTC
Point Spread
Washington -8.5 -112
61-44-3 in Last 108 NFL Picks
42-31-2 in Last 75 NFL ATS Picks
26-19-1 in Last 46 WAS ATS Picks
Mike's Analysis:
Among the items New York is desperate for is a home game. The Giants must wait awhile after getting sent on the road for the third consecutive week following defeats by 24 and 32 points. They have covered in one of sox roadies. The Commanders' biggest negative -- extensive sacks for QB Sam Howell -- has been mitigated somewhat, with seven allowed the past three outings. Washington has not won by double digits in two years. This one should break the spell.
Pick Made:
Nov 18, 4:50 pm UTC
Point Spread
N.Y. Giants +9.5 -115
70-51-4 in Last 125 NFL ATS Picks
37-17 in Last 54 NYG ATS Picks
R.J.'s Analysis:
The Giants look hopeless on offense, but the same could be said for the Commanders on defense, right? Washington has held one opponent under 350 yards since Week 1 and nearly gave up 500 yards to the Seahawks last week after trading away two key defensive linemen earlier this season. Tommy DeVito was able to move the ball against the Raiders after a couple ugly picks, and he finished that game 15-of-20 for 175 yards after Daniel Jones' injury. If he's similarly effective here, this number is far too high. I'm backing it now with the Giants injury report not looking nearly as bad as expected.
Pick Made:
Nov 18, 12:12 am UTC
Prop
Sam Howell OVER 245.5 Total Passing Yards -114
77-57 in Last 134 NFL Player Props Picks
Jason's Analysis:
This kid leads the league in yards and completions and his bosses are trying to save their jobs - how do you think they do that? Let the QB shine and go wild against bad teams. Yeah, the Giants held him in check in that weird first meeting but he still went over this number (249). He's over 300 three weeks in a row and oozing confidence. Giants love to blitz and Howell is the NFL's 11th leading passer when you bring five or more pass rushers, and I think he'll handle that just fine here. Giants seem to be out of steam and out of fight and they're 29th against the pass. Sam will get some revenge here and flll up the boxscore.
Pick Made:
Nov 16, 4:22 am UTC
33 Total Player Props Projection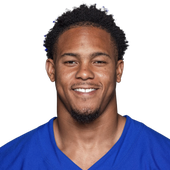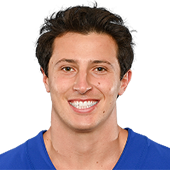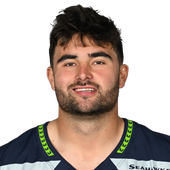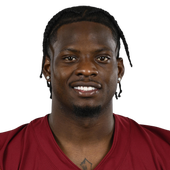 AI Picks for W. Robinson, T. DeVito, S. Howell, B. Robinson Jr. and 29 more players!
Join Now
Best prop picks are generated from a combination of Sportsline AI's projection, analysis of the opposing team, and the bets value based on the current odds.