Simulation Picks
Maximize Your Odds of Winning with SportsLine Model and Our Top-Rated Picks
Maximize Your Odds of Winning with SportsLine Model and Our Top-Rated Picks
Maximize Your Odds of Winning with SportsLine Model and Our Top-Rated Picks
Expert Picks
Money Line
Pittsburgh -165
25-12 in Last 37 NFL ML Picks
2-1 in Last 3 PIT ML Picks
Matt's Analysis:
Don't know why I keep putting my faith in Kenny Pickett but I have even less faith in Jordan Love, and the Packers are pretty banged up defensively led by Jaire Alexander and Quay Walker sitting this one out. Cam Heyward will go for PIT.
Pick Made:
Nov 12, 5:22 pm UTC
Point Spread
Pittsburgh -3 -115
60-33-6 in Last 99 NFL ATS Picks
31-21 in Last 52 GB ATS Picks
Adam's Analysis:
The Steelers are unheralded this season for a reason: They're not necessarily great at anything. But what Pittsburgh does possess is toughness, which shows through on defense and with an offense that seems to make key plays when they matter most. (Plus, Jaylen Warren's increased involvement has helped the run game significantly.) The Packers broke through against the Rams, but their offense is far too unpredictable to trust against this Steelers defensive front. Pittsburgh has a rest advantage having played last Thursday, and it should thrive at home with Green Bay making the long trip.
Pick Made:
Nov 12, 5:19 pm UTC
Point Spread
Green Bay +3 +100
50-31-5 in Last 86 NFL Picks
38-24-5 in Last 67 NFL ATS Picks
9-5 in Last 14 GB ATS Picks
Josh's Analysis:
This game will likely be as ugly as it looks on paper. But it also will likely be determined by 3 points or fewer either way, which provides value on the underdog. This spread briefly hit +3.5 earlier this week and could do so again before kickoff, making Green Bay a stronger play. But taking the points at +100 is a decent deal.
Pick Made:
Nov 12, 3:54 pm UTC
Over / Under
UNDER 39 -110
18-13 in Last 31 NFL O/U Picks
Kenny's Analysis:
Green Bay's offense has scored just 60 points in their last four games versus the Rams, Vikings, Broncos and Raiders. Four teams that are nowhere near as good defensively as Pittsburgh. The Steelers have gone under in six straight games. Kenny Picket has struggled at QB with a 61% completion percentage, 6.5 yard per pass and just 6 TD passes in eight games.
Pick Made:
Nov 12, 8:04 am UTC
Over / Under
UNDER 39 -110
61-44-3 in Last 108 NFL Picks
13-6 in Last 19 NFL O/U Picks
9-4 in Last 13 GB O/U Picks
Mike's Analysis:
Your rankings for the teams' offenses: 24th for the Packers, 28th for the Steelers. Somehow Pittsburgh is in playoff contention despite being the lone squad that has yet to outgain an opponent. Green Bay has bumbled on offense despite confronting unintimidating defenses. Pittsburgh's D is in a different category; Steeler games are 7-1 on the Under. The Pack has landed below the total in four straight and five of the past six. Forty points seems a bridge too far.
Pick Made:
Nov 12, 5:12 am UTC
Point Spread
Pittsburgh -3 -120
18-10-2 in Last 30 NFL Picks
12-7-2 in Last 21 NFL ATS Picks
5-0 in Last 5 PIT ATS Picks
Micah's Analysis:
The Jordan Love era got off to a strong start at 2-1 and three covers and then the exposing began to happen. Coaches started highlighting Love's faults on film. Love is exposed now. The Packers lost four straight and it was almost all of Love's fault, or his lack of execution. The Rams came to Lambeau last week without Matt Stafford playing and the Packers won 20-3 for their fourth straight Under. The Steelers have won three of their last four. Steelers get the win and cover.
Pick Made:
Nov 11, 7:14 pm UTC
Point Spread
Pittsburgh -3 -118
131-91-1 in Last 223 NFL Picks
59-40-1 in Last 100 NFL ATS Picks
35-15 in Last 50 GB ATS Picks
Larry's Analysis:
The Packers traded Rasul Douglas and it looks as if Jaire Alexander (shoulder) is going to miss this contest versus Diontae Johnson and George Pickens. The Steelers had extra rest after a promising performance versus Tennessee. With Green Bay's offense continuing to struggle, I'll lay the field goal with the surprising Steelers.
Pick Made:
Nov 10, 7:16 pm UTC
Point Spread
Pittsburgh -3 -118
70-51-4 in Last 125 NFL ATS Picks
64-25-2 in Last 91 GB ATS Picks
R.J.'s Analysis:
Neither of these offenses is playing all that well, but the Steelers should have more of an opportunity to put up points thanks to the Packers' defensive injuries. Jaire Alexander is trending toward missing the game, and with Rasul Douglas traded before the deadline, the secondary could have issues with the Steelers' solid receiving corps. I'm less optimistic Jordan Love will be able to take advantage of any Steelers defensive injuries on the road and facing a quality pass rush. Even before taking into account the injuries, I had this line at Steelers -4 in power ratings, so I'll jump on Pittsburgh before the line moves off 3.
Pick Made:
Nov 10, 4:20 pm UTC
Point Spread
Pittsburgh -3 -115
11-0 in Last 11 NFL ATS Picks
Katie's Analysis:
The Steelers have no business with a winning record, but Mike Tomlin is gonna Mike Tomlin and just figure out how to win. The Packers have scored 20 or fewer points in six straight games and their only road win of the season came in Week 1. Steelers Defense is coming off a mini-bye and should EAT against Jordan Love, especially with Christian Watson banged up again. The unit has a 9% adjusted sack rate, which is the sixth highest in football. Jordan Love, you in Danger. Give me the Steelers -3.
Pick Made:
Nov 09, 6:10 pm UTC
Prop
1st Half UNDER 19 +100
R.J.'s Analysis:
The Packers are coming off a big win that may point them in the right direction, but they still haven't figured out how to score in the first half. Just one of their games this year has gotten to 20 first-half points, and they managed three points in that one. The Steelers are 29th in points per game, and last week's 13-10 first half was the first time one of their games got to 20 in the first half since Week 3. This should be a lower-scoring game in general, but I prefer playing the Packers' first-half trend with this number.
Pick Made:
Nov 09, 5:50 pm UTC
Point Spread
Pittsburgh -3 -110
2-1 in Last 3 PIT ATS Picks
Jason's Analysis:
Jordan Love is going to be in big trouble here. Green Bay's offense stinks and the offensive line is bad and it's going to be even worse on the road here. These are the kind of games the Steelers find ways to win. The over/under of 37 scares me because I expect the Steelers defense – on a mini-bye off a Thursday night game – to provide short fields and quite possibly a score of their own to push this over. Steelers running the ball a little better now and Packers have no balance on offense and nothing close to a go-to cog in that attack.
Pick Made:
Nov 06, 3:36 am UTC
37 Total Player Props Projection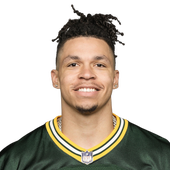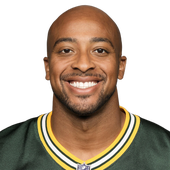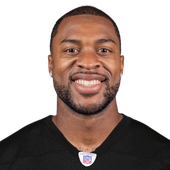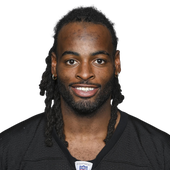 AI Picks for C. Watson, A. Dillon, A. Robinson, N. Harris and 33 more players!
Join Now
Best prop picks are generated from a combination of Sportsline AI's projection, analysis of the opposing team, and the bets value based on the current odds.