Simulation Picks
Maximize Your Odds of Winning with SportsLine Model and Our Top-Rated Picks
Maximize Your Odds of Winning with SportsLine Model and Our Top-Rated Picks
Maximize Your Odds of Winning with SportsLine Model and Our Top-Rated Picks
Expert Picks
Prop
Nelson Agholor OVER 23.5 Total Receiving Yards -139
25-18-1 in Last 44 NFL Picks
5-2 in Last 7 NFL Props Picks
Matt's Analysis:
Someone has to catch a few Lamar Jackson passes with Odell Beckham Jr. and Rashod Bateman out. I'm sure the Browns will put Pro Bowl CB Denzel Ward on rookie WR Zay Flowers, thus opening up a few more opportunities for Agholor.
Pick Made:
Oct 01, 3:58 pm UTC
Prop
Dustin Hopkins OVER 1.5 Total Made Field Goals +100
Mackenzie's Analysis:
This is the right game script for Dustin Hopkins. With Deshaun Watson out, the Browns will be looking for anyway they can to get points on the board. The Ravens on average are allowing 3 field goals per game this season. The Model also projects this number to go over. Points come at a premium in the AFC North, there should be plenty of opportunity for kickers in this game, especially for a team trying to operate without Nick Chubb.
Pick Made:
Oct 01, 3:16 pm UTC
Point Spread
Cleveland -2.5 -110
32-17-1 in Last 50 NFL Picks
7-4-1 in Last 12 NFL ATS Picks
Sia's Analysis:
There are injury issues on both sides of the ball for each team, but I'm trusting that Deshaun Watson will be a full-go against this battered Ravens defense (the same Ravens defense which allowed Gardner Minshew and the Colts to move the ball effectively last week). Add to that Lamar Jackson is down some offensive weapons against a tenacious defense and I think the Browns cover this small spread.
Pick Made:
Oct 01, 1:52 pm UTC
Point Spread
Cleveland -2.5 -110
Brett's Analysis:
Grabbing the points in any AFC North matchup is normally advisable, but I'm going to keep backing this Browns defense. The Ravens, who continue to be banged-up at multiple positions, couldn't score 20 at home last week in a loss to the Colts, and now they face Jim Schwartz's game-wrecking 'D' in Cleveland. Lay the points.
Pick Made:
Oct 01, 1:58 am UTC
Point Spread
Cleveland -1.5 -110
22-15-2 in Last 39 NFL ATS Picks
19-13-1 in Last 33 NFL Picks
Bruce's Analysis:
John Harbaugh not making such excuses, but we are free to invoke the injury excuse for the Ravens, down four starters on the attack end last week and reverted back to an over-reliance on Lamar Jackson in the OT loss to Indy. By now it is pretty obvious that Jim Schwartz has a real defense for the Brownies, with neither the Bengals nor the Titans scoring a TD by the shores of Lake Erie while combining for a mere 117 ypg of TOTAL offense in the two games. Unless Deshaun Watson implodes as the case at Pittsburgh two weeks ago, Cleveland can ride its defense to first place in the AFC North.
Pick Made:
Sep 30, 5:54 pm UTC
Prop
Nelson Agholor OVER 24.5 Total Receiving Yards -120
49-32 in Last 81 NFL Picks
40-27 in Last 67 NFL Props Picks
Alex's Analysis:
The Ravens are already one of the most banged up teams in the NFL and their WR group is quite thin to begin with. Odell Beckham and Rashod Bateman who are serving as the WR2 and WR3 in Batlimore's offense have both been ruled out. Nelson Agholor is set to play heavy snaps and is coming off season high 72% snap share in Week 3. I expect that number to be closer to 90% this week as the Ravens only have 3 healthy WRs on the roster. Look for Agholor to get at least 5-6 targets in a tough matchup.
Pick Made:
Sep 30, 3:57 am UTC
Point Spread
Baltimore +1.5 -110
54-40-3 in Last 97 NFL Picks
36-28-2 in Last 66 NFL ATS Picks
44-17-2 in Last 63 BAL Picks
35-14-1 in Last 50 BAL ATS Picks
Mike's Analysis:
Taking Baltimore as an underdog is generally a wise course of action. The Ravens are 18-3-1 against the line over the past six seasons when on the receiving end. Important to note, given the slender spread: They won a dozen times outright. QB Lamar Jackson is even better, with only one ATS defeat in 13 outings as a 'dog and 9-4 straight-up. Making them more enticing is shoulder issues with Browns QB Deshaun Watson that kept him from practicing Friday. His understudy is a rookie, Dorian Thompson-Robinson, who has yet to accept a meaningful snap.
Pick Made:
Sep 30, 12:47 am UTC
Point Spread
Baltimore +3 -115
63-43-3 in Last 109 NFL ATS Picks
91-70-3 in Last 164 NFL Picks
30-23-1 in Last 54 BAL ATS Picks
34-27-2 in Last 63 BAL Picks
R.J.'s Analysis:
The Ravens' injuries appeared to catch up to them last week, but they actually played well in the loss and were done in by four 53+ yard FGs (two after the 59-minute mark in regulation). They're getting healthier with both Ronnie Stanley and Tyler Linderbaum back at practice, and with Lamar Jackson's mobility, the elite Browns pass rush may not be as much of a factor in this matchup. The lookahead number here had Baltimore favored, and I think too much is being read into their loss last week. Get the +3 while it's available or tease them at +2.5.
Pick Made:
Sep 28, 4:34 pm UTC
113-77-1 in Last 191 NFL Picks
2-1 in Last 3 NFL ML Picks
9-7-1 in Last 17 CLE Picks
Larry's Analysis:
Key injuries continue to mount for the Ravens, who now must travel to face the NFL's top defense. Cleveland allows 3.2 yards per play and its defense has given up just one touchdown in three games. That spells trouble for a Baltimore offense that saw running back Gus Edwards (concussion protocol) and wideout Rashod Bateman (hamstring) leave the Week 3 loss to the Colts. While Baltimore is sure to exceed the 94 net yards Tennessee mustered in Cleveland in Week 3, I like the Browns to prevail in a low-scoring game.
Pick Made:
Sep 27, 3:05 am UTC
26 Total Player Props Projection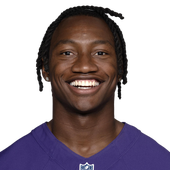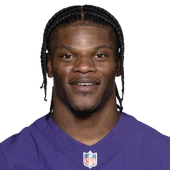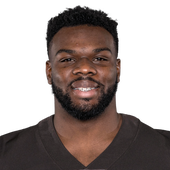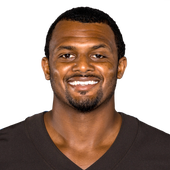 AI Picks for Z. Flowers, L. Jackson, J. Ford, D. Watson and 22 more players!
Join Now
Best prop picks are generated from a combination of Sportsline AI's projection, analysis of the opposing team, and the bets value based on the current odds.