Simulation Picks
Maximize Your Odds of Winning with SportsLine Model and Our Top-Rated Picks
Maximize Your Odds of Winning with SportsLine Model and Our Top-Rated Picks
Maximize Your Odds of Winning with SportsLine Model and Our Top-Rated Picks
Expert Picks
Point Spread
Detroit -7.5 -115
60-33-6 in Last 99 NFL ATS Picks
21-13-1 in Last 35 CHI ATS Picks
Adam's Analysis:
Justin Fields admitted this week that, while he is cleared, his thumb is not fully healthy. Still, he's going to be a huge boon to a Bears team that badly needs explosion at the quarterback position. But even when Fields was active, he only took advantage of poor teams and only beat Washington with Chicago losing by double digits in four of five full-game starts. The Lions are absolutely rolling and have a chance to win two big games and improve to 9-2 coming out of Thanksgiving. Detroit is 8-1 ATS over its last nine at home, and Chicago will not be able to stop this offense consistently enough nor win on the line of scrimmage.
Pick Made:
Nov 19, 5:32 pm UTC
Prop
Jahmyr Gibbs Anytime Touchdown Scorer +115
11-7 in Last 18 NFL Player Props Picks
Josh's Analysis:
Gibbs has scored in three consecutive games, and the dynamic rookie RB should have plenty of chances to find the paint again Sunday as he is sure to get his share of touches as Detroit's RB1.
Pick Made:
Nov 19, 5:00 pm UTC
Prop
Justin Fields Anytime Touchdown Scorer +210
11-7 in Last 18 NFL Player Props Picks
Josh's Analysis:
Fields will likely need to make plays in the run game for the Bears to be competitive in this game. In two meetings against Detroit last year, he rushed for 279 yards and two touchdowns. In what rates to be a fast-paces game, he should get opportunities to find the paint and pay off this handsome price.
Pick Made:
Nov 19, 4:53 pm UTC
Point Spread
Detroit -8 -110
50-31-5 in Last 86 NFL Picks
38-24-5 in Last 67 NFL ATS Picks
5-1 in Last 6 CHI ATS Picks
Josh's Analysis:
A case can be made for a letdown spot for the Lions, coming off a taxing road win against the Chargers and ahead of their Thanksgiving showdown against the rival Packers. Even so, they could likely overcome a sluggish start and still cover against a Chicago club that will benefit from the return of QB Justin Fields but should still struggled to keep pace.
Pick Made:
Nov 19, 4:39 pm UTC
Prop
Jahmyr Gibbs OVER 71.5 Total Rushing + Receiving Yards -139
Allan's Analysis:
The game plan for the Lions today should mirror the game plan bettors have in this one, don't overthink it. Jahmyr Gibbs has been the workhorse for Detroit and he should see an increase in attempts both on the ground and in the air today. Gibbs has three straight games with 100+ scrimmage yards and a touchdown. Good day to make it four in a row.
Pick Made:
Nov 19, 4:24 pm UTC
Over / Under
OVER 47.5 -115
18-13 in Last 31 NFL O/U Picks
6-2-1 in Last 9 DET O/U Picks
Kenny's Analysis:
Fields missed the past four games, and the Bears went 3-1 under. Lets remember when Justin Fields was 43-64, 1 interception and 8 touchdowns over a two game span versus Washington and Denver. Fields ran for 46 or more yards in four of his six starts. In Fields six starts the Bears are 5-1 over. The Lions are 4-2 over their last six games with an above average running and passing game.
Pick Made:
Nov 19, 5:11 am UTC
Prop
Sam LaPorta OVER 44.5 Total Receiving Yards -119
81-50 in Last 131 NFL Player Props Picks
Larry's Analysis:
This is a great spot for rookie tight end Sam LaPorta, who's been targeted 33 times over the past four games. The Bears play Cover 2 at the NFL's highest rate, and LaPorta has been targeted on a whopping 42 percent of his routes against that coverage. Look for him to record at least 45 receiving yards for the seventh time this season.
Pick Made:
Nov 19, 3:00 am UTC
Prop
Amon-Ra St. Brown OVER 84.5 Total Receiving Yards -119
23-16 in Last 39 NFL Player Props Picks
Mike's Analysis:
Amon-Ra St. Brown is by far the best wide receiver on the Lions. As a result, he is averaging nearly 11 targets per game. With his heavy workload, he has posted at least 100 receiving yards in six of the eight games that he has played. That includes at least 100 yards in each of his last four games. The Bears have allowed the seventh-most passing yards per game in the league, so look for St. Brown to hit this over.
Pick Made:
Nov 19, 1:17 am UTC
Prop
Sam LaPorta OVER 45.5 Total Receiving Yards -119
3-2 in Last 5 NFL Player Props Picks
Jeff's Analysis:
Sam LaPorta has gone over this number in six of nine games this season. In last week's victory, Laporta had just 40 receiving yards. He's 3-0 to the over after accumulating less than 41 yards. Chicago ranks 22nd defending tight ends, allowing 53 yards per game. My model projects 57.5 receiving yards in what should be a high-scoring matchup. Indoor game which means no rain or wind.
Pick Made:
Nov 16, 6:02 pm UTC
Prop
Jared Goff OVER 273.5 Total Passing Yards -118
77-57 in Last 134 NFL Player Props Picks
Jason's Analysis:
Goff is in amazing form going for 272 yards or more in four in a row and with Justin Fields back for the Bears I expect there to be more import on chasing points/yards and running up the score like last week. No value in the TD props (let's see if it moves to 2.5). Goff kills it in play action and Bears are 23rd against it (107.7 opposing passer rating). Bears are terrible on third down and that will lead to more plays and opportunities for Lions. Goff has Gibbs, Montgomery, LaPorta and St. Brown all in great form and a healthy and stout OL. Bears have limp pass rush and take away the run, so I see lots of volume in passing game.
Pick Made:
Nov 16, 4:13 am UTC
Prop
Jahmyr Gibbs OVER 25.5 Total Receiving Yards -123
77-57 in Last 134 NFL Player Props Picks
Jason's Analysis:
Last week both Panthers backs went over their totals vs. the Bears, because they allow 80% completions to them for a staggering 8.2 catch with an opposer passer rating of 117.5 to RBs. And the Bears are by far the best run D in the NFL. So what would you do? And Gibbs is a dervish getting more confident by the week and he's home on a fast track. He's gone over 35 receiving yards in three straight
Pick Made:
Nov 16, 4:05 am UTC
Prop
Jahmyr Gibbs OVER 35.5 Total Rushing Yards -128
47-33 in Last 80 NFL Player Props Picks
Alex's Analysis:
The number is simply far too low for then star rookie RB. It took a while for the dynamic rookie to find his footing in the NFL but Gibbs looks more comfortable and more patient with every start. Early on in the season it looked like Gibbs just wanted to break off huge plays and as a result he was not allowing blocks to develop. It was also a very promising development that Gibbs out-touched and out-snapped a healthy David Montgomery in week 10 with both RBs healthy. I expect a similar split this week and Gibbs is likely to handle double digit carries in a game that Lions are significant favorites in and likely to run the football quite a bit.
Pick Made:
Nov 16, 3:12 am UTC
Point Spread
Detroit -8.5 -115
70-51-4 in Last 125 NFL ATS Picks
34-20-1 in Last 55 DET ATS Picks
R.J.'s Analysis:
It appears Justin Fields is on track to return this week, which has pushed this line down, as it should. But I think the line was too light in the first place, and I had already been accounting for a better than average likelihood that Fields would play. If I slide that to 100%, I'm still making this line -10.5. The Bears have been playing the run well this year, but the Lions are off two 200-yard rushing games, and we know they have the weapons to throw it all over Chicago. If Fields has any rust, this could get out of hand quickly, so the move could be looking to live bet it.
Pick Made:
Nov 15, 9:24 pm UTC
Point Spread
Chicago +9.5 -115
61-44-3 in Last 108 NFL Picks
42-31-2 in Last 75 NFL ATS Picks
16-9-1 in Last 26 CHI ATS Picks
Mike's Analysis:
Bears QB Justin Fields was coming off the best three-game stretch of his young career when a thumb injury sent him to the sideline. His return Sunday is expected. While Chicago went 2-2 without him, the play-calling for Tyson Bagent was rooted in caution. The Bears can open it back up for Fields. As eye-catching as Detroit has performed, its points allowance per game is 21st. The Bears, having played last Thursday, benefit from a few extra days to conjure up a defensive game plan against a dynamic offense.
Pick Made:
Nov 15, 3:57 pm UTC
Prop
Chicago OVER 19.5 Total Pts -105
5-3 in Last 8 NFL Team Props Picks
Matt's Analysis:
The books baked this number in assuming Justin Fields would be ready to return Sunday -- and he will start. I'm presuming the Lions will be scoring plenty so Chicago may need a garbage-time TD to get this but should be able to get to 20 with a pretty healthy offense and playing indoors. In his final two full games played, the Bears scored 40 and 28.
Pick Made:
Nov 15, 2:50 pm UTC
Prop
Detroit OVER 28.5 Total Pts -115
7-3 in Last 10 NFL Team Props Picks
Jason's Analysis:
Lions hung 41 and 31 on the Bears a year ago. Detroit is averaging 29.75 points over last four games despite a redzone meltdown against the Raiders that should have been 30 points, easy. David Montgomery being back has created thunder/lightning in the backfield with Jahmyr Gibbs and while Bears are elite vs the run they are awful in the screen game against RBs. Both will eat there, Goff and St. Brown are in peak form and Bears have allowed 2nd most passing TDs. Montgomery's return adds power to their goal-to-go stuff and will get RZ efficiency up and lead to even more scoring. They have averaged 30+ at home since last Nov and Bears defense has major issues (30th 3rd; 31st in RZ).
Pick Made:
Nov 15, 2:27 pm UTC
35 Total Player Props Projection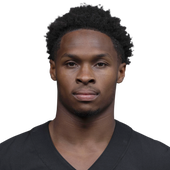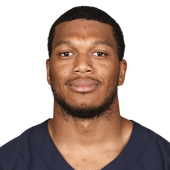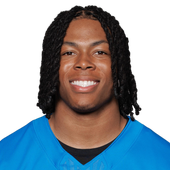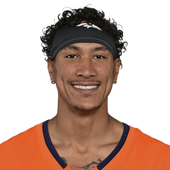 AI Picks for D. Mooney, D. Moore, J. Gibbs, J. Reynolds and 31 more players!
Join Now
Best prop picks are generated from a combination of Sportsline AI's projection, analysis of the opposing team, and the bets value based on the current odds.