Simulation Picks
Maximize Your Odds of Winning with SportsLine Model and Our Top-Rated Picks
Maximize Your Odds of Winning with SportsLine Model and Our Top-Rated Picks
Maximize Your Odds of Winning with SportsLine Model and Our Top-Rated Picks
Expert Picks
Point Spread
Indianapolis -2.5 -115
60-33-6 in Last 99 NFL ATS Picks
17-8-1 in Last 26 IND ATS Picks
Adam's Analysis:
Any problems the Colts have had passing should be alleviated with Indianapolis not only coming off the bye but facing a suspect Tampa Bay secondary that is down numerous starters. The Colts are healthy and rested, and they should be able to control this game on the ground with Jonathan Taylor, especially given the Buccaneers are playing their second straight road game. Indy has covered four straight games off byes.
Pick Made:
Nov 26, 5:22 pm UTC
Point Spread
Tampa Bay +2.5 -105
50-31-5 in Last 86 NFL Picks
38-24-5 in Last 67 NFL ATS Picks
7-5 in Last 12 TB ATS Picks
Josh's Analysis:
The erratic Colts have shown they can beat truly bad teams, as evidenced in their wins over the Panthers and Patriots. But they have won just once at home this season and the road-wary Bucs, who are just a couple plays away from seeing their 4-6 record reversed, no doubt see this as a winnable game. Moreover, laying points behind Indy with Gardner Minshew at QB is almost always a bad idea.
Pick Made:
Nov 26, 5:06 pm UTC
Money Line
Indianapolis -145
25-12 in Last 37 NFL ML Picks
7-0 in Last 7 IND ML Picks
Matt's Analysis:
Baker Mayfield vs. Gardner Minshew. Not exactly like deciding which cheerleader to ask to prom, is it? The mustachioed gentleman feels like the lesser of two evils today at home. Tampa Bay has some defensive injuries.
Pick Made:
Nov 26, 4:47 pm UTC
Point Spread
Tampa Bay +3 -115
61-44-3 in Last 108 NFL Picks
42-31-2 in Last 75 NFL ATS Picks
23-18-1 in Last 42 IND ATS Picks
Mike's Analysis:
The Bucs are kings of the road in ATS terms this season, having covered in all five travel gigs. They were underdogs in each, same as this one. Their last-ranked rushing game might get a lift since Indy's run defense has suffered lately without suspended NT Grover Stewart. On the flip side, an absent lineman -- C Ryan Kelly -- has impact the Colts' ground game. Tampa Bay's run defense is a bragging point for the visitors. The line is 2.5 in most jurisdictions; getting a field goal is the clincher for 'dog lovers.
Pick Made:
Nov 26, 3:58 pm UTC
Point Spread
Tampa Bay +2.5 +100
29-18-3 in Last 50 NFL Picks
27-18-3 in Last 48 NFL ATS Picks
3-1 in Last 4 TB ATS Picks
Bruce's Analysis:
The Colts have caught a scheduling break the past few weeks, getting lowly Carolina and New England to climb back to .500, and fortunate against the Patriots in London. Gardner Minshew still to likely to make mistakes, and now Indy catches a hungry Bucs side that has been playing better than its record indicates in recent weeks, competitive in recent losses at tough Buffalo and San Francisco venues. Baker Mayfield's ongoing connection to Mike Evans is helping the Tampa Bay cause. Play Bucs
Pick Made:
Nov 26, 8:43 am UTC
Prop
Jonathan Taylor UNDER 82.5 Total Rushing Yards -128
47-33 in Last 80 NFL Player Props Picks
Alex's Analysis:
Jonathan Taylor has reclaimed his role as the bell cow RB and engine of the Colts offense. Despite dominating touches and rendering Zack Moss (who was excellent while Taylor was on the PUP list) to a pure backup role, Taylor has not been very efficient. He has rushed for 83+ yards just once and his 3.8 YPC is the worst mark of his career by a significant margin. The underlying metrics don't paint a pretty picture either. Taylor will face a Bucs run defense that I will acknowledge is overrated considering they're 1st in EPA allowed per rush. However Tampa is certainly an above average unit, will have a healthy Vita Vea, and are a significant pass funnel due to their poor defense.
Pick Made:
Nov 24, 8:52 pm UTC
Prop
Rachaad White OVER 29.5 Total Receiving Yards -118
77-57 in Last 134 NFL Player Props Picks
Jason's Analysis:
This has been a go-to prop for us and we love it hear with the Bucs a little tired and on the road again and Baker Mayfield looking to hit lay-ups and dink and dunk. White got stuck at 29 last week but that was chasing the game against the 49ers and trying to push downfield. In close games like this White gets even more opportunity in 4 games before last week sailed over this number and averaged 57/G. Colts are bottom 8 in the NFL allowing 6.2 yds/reception to RBs.
Pick Made:
Nov 23, 2:44 pm UTC
Money Line
Indianapolis -134
72-53-4 in Last 129 NFL Picks
2-1 in Last 3 NFL ML Picks
R.J.'s Analysis:
The Colts come off the bye with two weeks to prepare for this matchup, and they'll be facing a team playing its fourth road game in five weeks. That alone should have us leaning toward the Colts, even though their run game hadn't been effective prior to the bye and now has a tough matchup here. I'd typically be worried in a game resting on Gardner Minshew's shoulders, but I expect Shane Steichen to put him in position to succeed with the long prep window, and the Bucs are dealing with multiple injuries to key defensive players. I'm only playing the money line here as my power ratings lean Bucs in this game, but I love the spot for Indy.
Pick Made:
Nov 23, 2:05 pm UTC
Point Spread
Indianapolis -1.5 -110
5-0-1 in Last 6 NFL ATS Picks
4-2 in Last 6 TB ATS Picks
Jeff's Analysis:
The Buccaneers have played six straight games (Week Five Bye) without rest and are coming off a physical matchup against San Francisco. I love playing on teams off their BYE with an offensive-minded head coach (Shane Steichen). Tampa Bay ranks 23rd in yards per play (4.9) and 27th in yards per play against (5.7). Indianapolis ranks 16th in yards per play (5.4) and 15th in yards per play against (5.2). Also, Tampa Bay ranks 30th in third-down defense, while the Colts rank 14th. Tampa Bay will have to rely on the pass. Not good. The Colts rank 8th in opponent passer rating, while the Bucks rank 26th. Tampa Bay ranks 27th in penalties, while the Colts rank 16th. This line should be minus 3!
Pick Made:
Nov 20, 6:25 pm UTC
Point Spread
Indianapolis -1.5 -110
131-91-1 in Last 223 NFL Picks
59-40-1 in Last 100 NFL ATS Picks
16-11 in Last 27 TB ATS Picks
Larry's Analysis:
This is a terrible spot for the Buccaneers, who will be playing their second straight road game following a 27-14 loss at San Francisco. The defeat was extremely costly, as linebacker Lavonte David and starting cornerbacks Jamel Dean and Carlton Davis all left with injuries. The Colts come off their bye and their defense showed improvement the past two games, holding Carolina and New England to a total of 19 points in consecutive wins. Look for Indy to send Tampa Bay to its sixth loss in seven games.
Pick Made:
Nov 20, 4:57 am UTC
36 Total Player Props Projection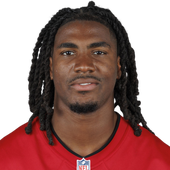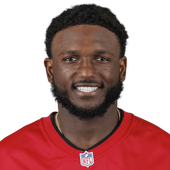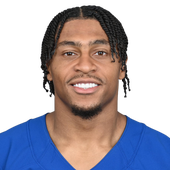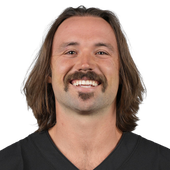 AI Picks for R. White, C. Godwin, J. Taylor, G. Minshew and 32 more players!
Join Now
Best prop picks are generated from a combination of Sportsline AI's projection, analysis of the opposing team, and the bets value based on the current odds.