Simulation Picks
Maximize Your Odds of Winning with SportsLine Model and Our Top-Rated Picks
Maximize Your Odds of Winning with SportsLine Model and Our Top-Rated Picks
Maximize Your Odds of Winning with SportsLine Model and Our Top-Rated Picks
Expert Picks
Point Spread
L.A. Chargers -3 -106
60-33-6 in Last 99 NFL ATS Picks
19-9-1 in Last 29 LAC ATS Picks
Adam's Analysis:
This is a major chance for the Chargers to get back to .500 on the season, and while Lambeau Field is a difficult place to play and the Packers are better at home, the visitors are far more capable offensively even without Gerald Everett (Donald Parham TD incoming?). Liked this more at a juiced -2.5 (keep an eye out for that), but even at the field goal, I'll take a Los Angeles team that has proven it can compete against good offenses (Lions) and take down good defenses (Jets) as opposed to a Green Bay squad that only has one win (against a backup quarterback) since Week 3. Everyone on the Chargers sideline knows this is a must-win.
Pick Made:
Nov 19, 5:18 pm UTC
Point Spread
Green Bay +3 -110
50-31-5 in Last 86 NFL Picks
38-24-5 in Last 67 NFL ATS Picks
9-5 in Last 14 GB ATS Picks
Josh's Analysis:
We missed the best of the number at +3.5, which was available for about an hour after spreads were released this week. Even so, this presents a value spot on a Green Bay club that has quietly improved and is being slept on a bit. The Packers outplayed Pittsburgh much of the way last week, and four of their six losses have come by 4 points or fewer. It's rare that you'll want to lay points with this erratic Chargers club.
Pick Made:
Nov 19, 4:21 pm UTC
Prop
Green Bay OVER 20.5 Total Pts -110
Sia's Analysis:
The Packers get one of the worst defenses of the league in the comfort of their own home with good weather conditions. Add to that the Packers are healthy at the skill positions, and while Love's completion percentage remains poor, he has been slinging it a bit more to his healthy targets. I lean toward the Packers covering the +3, but prefer to take the team total in a game where the Chargers offense is likely to force the Packers to play vertically.
Pick Made:
Nov 19, 3:17 pm UTC
Point Spread
Green Bay +3 -110
29-18-3 in Last 50 NFL Picks
27-18-3 in Last 48 NFL ATS Picks
4-0 in Last 4 GB ATS Picks
Bruce's Analysis:
The low-variance Chargers don't have bad numbers on the road, but the mere fact the Bolts are laying points is cause for alarm. Jordan Love has played his best back-to-back games in the past two weeks, and has gotten Michigan State rookie Jayden Reed involved again in the deep passing game. As most Chargers games are close to begin with, clearing a 3-point spread on the road looks tricky, especially with the walls perhaps starting to close around Brandon Staley. Play Packers
Pick Made:
Nov 19, 5:32 am UTC
Prop
Jonathan Owens OVER 5.5 Total Tackles Plus Assists -114
81-50 in Last 131 NFL Player Props Picks
Larry's Analysis:
Due to injuries in the Packers' secondary, safety Jonathan Owens has become basically a full-time player the past three weeks. He only had three tackles in his first big opportunity, vs. Minnesota, but he made 17 tackles over the past two games. With Rudy Ford doubtful, Owens will play a lot of snaps in the box and should notch at least six tackles.
Pick Made:
Nov 19, 5:22 am UTC
Point Spread
L.A. Chargers -3 -108
61-44-3 in Last 108 NFL Picks
42-31-2 in Last 75 NFL ATS Picks
25-14 in Last 39 GB ATS Picks
Mike's Analysis:
With its most effective WR, Keenan Allen, cleared to play for L.A. after a week of uncertainty, the gulf between these offenses grows wider. The Packers have displayed a bit of offensive oomph lately, but they still haven't exceeded 20 points scored since mid-September. The Chargers have hurdled the 20-point threshold in five of seven outings during the same span and landed on it once. Green Bay has covered once in the last half-dozen tries. Above all, L.A. is extra-hungry for a win lest its preseason hopes of contending for a Super Bowl berth be dashed.
Pick Made:
Nov 19, 5:01 am UTC
Prop
Jayden Reed OVER 34.5 Total Rushing + Receiving Yards -115
81-50 in Last 131 NFL Player Props Picks
Larry's Analysis:
Packers rookie wideout Jayden Reed has emerged the past three games, racking up 217 yards from scrimmage. He's coming off a game in which he caught all five of his targets for 84 yards and has a dream matchup versus Chargers corner Ja'Sir Taylor (57.2 PFF coverage. grade). Weather should not be a factor.
Pick Made:
Nov 19, 4:31 am UTC
Prop
Jordan Love OVER 227.5 Total Passing Yards -127
23-16 in Last 39 NFL Player Props Picks
Mike's Analysis:
Jordan Love is coming off one of his best games of the season. He threw for 289 yards against the Steelers in Week 10, which was his highest output in a game this year. In total, he has thrown for at least 228 yards in six of his nine games. The Chargers have allowed the most passing yards per game in the league, making the over the way to go here.
Pick Made:
Nov 19, 1:22 am UTC
Prop
Luke Musgrave OVER 29.5 Total Receiving Yards -115
44-25 in Last 69 NFL Player Props Picks
Erik's Analysis:
Since he has come back from concussion his median yards per game is 51. Plus, the chargers are DREADFUL v the TE lately allowing over 8 rec and 100 yards per game. Value play here
Pick Made:
Nov 18, 6:37 pm UTC
Prop
Jayden Reed OVER 35.5 Total Receiving Yards -115
21-11 in Last 32 NFL Player Props Picks
Eric's Analysis:
Reed has been a nice addition to Green Bay's thin wide receiver group, having gone over this yardage total in six of the team's nine games. He's also surpassed the 80 yard mark in two of the team's last three contests. The Chargers have allowed 18 wide receivers to exceed this total in 2023, essentially two per game. I expect another solid performance with the Packers very likely in catch up mode on Sunday.
Pick Made:
Nov 17, 3:46 am UTC
Prop
Aaron Jones UNDER 54.5 Total Rushing Yards -115
47-33 in Last 80 NFL Player Props Picks
Alex's Analysis:
Aaron Jones has had a rough season. He's dealt with a soft tissue hamstring injury that has plagued him all season. Jones has yet to enter a game without an injury designation. Despite appearing in six games, Jones has eclipsed 41 rushing yards just one time and it required a season high 20 rushing attempts. AJ Dillon who has been largely ineffective as well has outplayed Jones as well. Jones will face a Chargers squad that are not a tough matchup on paper, however their run D has been quite a bit better recently and is the strength of their defense.
Pick Made:
Nov 16, 6:35 am UTC
Point Spread
Green Bay +3.5 -120
70-51-4 in Last 125 NFL ATS Picks
64-25-2 in Last 91 GB ATS Picks
R.J.'s Analysis:
The Chargers defense folded against a good offense last week as expected, and though this week's matchup should be much easier, the Packers did average 6.1 yards per play in Pittsburgh with Jordan Love hitting several 30-plus yard passes. He then gave the game away at the end with a pair of interceptions, but it was overall a solid step forward. The Packers secondary was beat up for that game, and if they have better health here, it will make defending the one-WR offense of the Chargers easier. I believe the market is wildly overrating the Chargers still, and when you throw in the Packers' top-tier home-field advantage, this line should be well south of 3.
Pick Made:
Nov 14, 2:20 pm UTC
36 Total Player Props Projection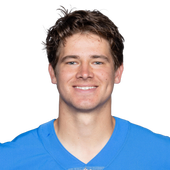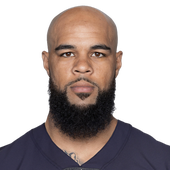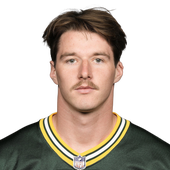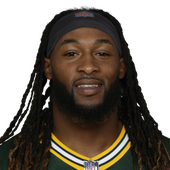 AI Picks for J. Herbert, K. Allen, L. Musgrave, A. Jones and 32 more players!
Join Now
Best prop picks are generated from a combination of Sportsline AI's projection, analysis of the opposing team, and the bets value based on the current odds.