Simulation Picks
Maximize Your Odds of Winning with SportsLine Model and Our Top-Rated Picks
Maximize Your Odds of Winning with SportsLine Model and Our Top-Rated Picks
Maximize Your Odds of Winning with SportsLine Model and Our Top-Rated Picks
Expert Picks
Prop
Jahmyr Gibbs OVER 61.5 Total Rushing + Receiving Yards -133
Erik's Analysis:
Gibbs is a star, we bet on stars. The number is overestimating how the return of Monty will affect Gibbs. Gibbs will be VERY involved. And he should get some screen work to slow down the Bolts pass rush. Over.
Pick Made:
Nov 12, 8:49 pm UTC
Prop
David Montgomery Anytime Touchdown Scorer +100
Erik's Analysis:
The Bolts can be run on and the Lions will pound it inside. At plus money this is too juicy. I'll go half unit here.
Pick Made:
Nov 12, 8:32 pm UTC
Point Spread
Detroit -2.5 -110
60-33-6 in Last 99 NFL ATS Picks
19-9-1 in Last 29 LAC ATS Picks
Adam's Analysis:
Coming off the bye and still likely seeking to shake off the atrocious Ravens loss, the Lions visit a Chargers team getting a lot of credit after back-to-back wins, though few are recognizing that Los Angeles took advantage of hapless offenses from Chicago and the New York Jets. The Chargers defensive line will not be able to get to Jared Goff as easily as they did Zach Wilson last week, and the Lions should have all their offensive weapons in tow with Goff picking apart this secondary. The line being under a field goal makes this a buy point.
Pick Made:
Nov 12, 8:28 pm UTC
Prop
Austin Ekeler OVER 36.5 Total Receiving Yards -125
Erik's Analysis:
I'm going back to this prop. Two weeks ago it cashed 8 plays into the game and last week it almost cashed despite the fact my man dropped 4 passes!! Play against that happening again. Over
Pick Made:
Nov 12, 8:05 pm UTC
Point Spread
L.A. Chargers +3 -125
50-31-5 in Last 86 NFL Picks
38-24-5 in Last 67 NFL ATS Picks
2-1-1 in Last 4 LAC ATS Picks
Josh's Analysis:
This line feels a bit disrespectful to the Chargers, whose blowout wins over the Bears and Jets the past two weeks have widely been attributed to the shortcomings of their opponents. But the Lions had 3 turnovers and other miscues that were overlooked in their last performance against the Raiders. The value is on the home underdog in what looks like a pick'em matchup.
Pick Made:
Nov 12, 4:12 pm UTC
Point Spread
Detroit -2.5 -122
17-11-1 in Last 29 NFL Picks
29-22-1 in Last 52 NFL ATS Picks
16-5 in Last 21 LAC ATS Picks
Emory's Analysis:
Having both Jahmyr Gibbs and David Montgomery in the backfield for the first time in a few weeks should help the Lions quickly transition into their four minute offense. Best way to stop a potential pass rush is to run right at them. At the end of the day, that's the difference between the Lions and Chargers.
Pick Made:
Nov 12, 1:51 pm UTC
Over / Under
UNDER 48.5 -110
17-11-1 in Last 29 NFL Picks
4-1 in Last 5 NFL O/U Picks
Emory's Analysis:
I like both defenses more in this ball game than the odds makers. The Lions can really affect the pocket against Chargers QB Justin Herbert; and there's no real running game for them to worry about. Los Angeles has a bevy of pass rushers themselves and can do the exact same thing to Jared Goff. I think we're in for a 24-20 type ball game in this one.
Pick Made:
Nov 12, 1:46 pm UTC
Prop
Amon-Ra St. Brown OVER 83.5 Total Receiving Yards -115
23-16 in Last 39 NFL Player Props Picks
Mike's Analysis:
Amon-Ra St. Brown is having another excellent season for the Lions. He enters Week 10 having posted at least 100 receiving yards in five of his last six games. He is in a great spot to have another big week since the Chargers have allowed the most passing yards per game in the league. Not only do I like him to hit this over, but he could surpass 100 receiving yards again.
Pick Made:
Nov 11, 6:35 pm UTC
Prop
Austin Ekeler OVER 37.5 Total Receiving Yards -114
81-50 in Last 131 NFL Player Props Picks
Larry's Analysis:
Austin Ekeler is extremely dangerous as a receiver; he proved that two weeks ago while racking up 94 receiving yards in a blowout of the Bears. Last week at the Jets, Ekeler dropped three passes and finished with 23 receiving yards. He was still targeted seven times. Look for Ekeler to struggle as a rusher versus Detroit's strong defensive front but excel as a receiver.
Pick Made:
Nov 09, 7:58 pm UTC
Prop
Austin Ekeler UNDER 48.5 Total Rushing Yards -118
47-33 in Last 80 NFL Player Props Picks
Alex's Analysis:
After a Week 1 performance where Austin Ekeler exploded for 117 rushing yards, the versatile RB has failed to eclipse 47 rushing yards in four consecutive games. He will now face a stout Detroit run defense that has only allowed two RBs to eclipse 50 rushing yards this season. Ekeler is a much better receiver than he is runner and as a result of the Chargers being without both Josh Palmer and Mike Williams I believe they'll need to utilize him more as a pass catcher, which could limit his rushing attempts.
Pick Made:
Nov 09, 2:38 pm UTC
Point Spread
Detroit -1.5 -115
5-0-1 in Last 6 NFL ATS Picks
5-1 in Last 6 DET ATS Picks
Jeff's Analysis:
The LA Chargers take a significant step up in class after defeating the Bears and Jets in prime time over the past two weeks. Detroit owns a plus-0.59 net yards per play, whereas the Chargers are minus-0.30 this season. The Lions are ranked fourth in total DVOA and fifth in defensive DVOA, whereas the Chargers are ranked 12th in total DVOA and 23rd in defensive DVOA. Also, the Chargers are ranked 24th in opponent passer rating, while the Lions are ranked 11th this season. David Montgomery returns to the Lions' backfield, which gives them a boost in the red zone. Huge rest and preparation advantage as the Chargers played on MNF while the Lions are off a BYE week.
Pick Made:
Nov 07, 7:08 pm UTC
58-38 in Last 96 NFL Picks
3-0 in Last 3 NFL ML Picks
Alex's Analysis:
Im taking Detroit coming off a BYE against a Chargers team that has looked good as of late. While the Chargers have improved on both ends, I simply have more confidence in Jared Goff at the moment as odd as that may sound. Justin Herbert doesn't quite look 100% and LA's offense has sputtered with Mike Williams and Josh Palmer on the shelf. Detroit should control this game behind their dominant ground game and Goff's ability to pick apart a dismal Charger pass defense.
Pick Made:
Nov 07, 8:11 am UTC
Point Spread
Detroit -1.5 -110
131-91-1 in Last 223 NFL Picks
59-40-1 in Last 100 NFL ATS Picks
29-12-4 in Last 45 LAC ATS Picks
Larry's Analysis:
The Chargers have won two straight with their defense looking stout. On Monday night, their pass rush overwhelmed the Jets' makeshift offensive line, registering eight sacks. It won't be that easy against Detroit's elite offensive line. Coming off its bye, Detroit could get back center Frank Ragnow, guard Jonah Jackson and running back David Montgomery. Let's not overreact to the Chargers dispatching teams quarterbacked by Zach Wilson and Tyson Bagent. Jared Goff grew up in northern California and played for Cal before starting his NFL career with the LA Rams. He'll be highly motivated to impress in his home state, and the Lions should have nearly as many fans as the Chargers at SoFi Stadium.
Pick Made:
Nov 07, 4:51 am UTC
Point Spread
Detroit -1.5 -110
70-51-4 in Last 125 NFL ATS Picks
30-11-2 in Last 43 LAC ATS Picks
R.J.'s Analysis:
The Lions come out of a much needed bye to face the Chargers, and hopefully they'll be healthier, particularly on the offensive line. If so, they might be able to name their score against a bad Chargers defense that has struggled against good offenses and ranks last in yards per pass. The Chargers also have a good pass offense but they lost another key receiver last week in Josh Palmer, making things easier on a good Lions defense. With the Lions having a coaching advantage and the Chargers not having much of a home-field advantage, this line should be Lions -3, so I'm taking it before the Chargers play the Jets on Monday night.
Pick Made:
Nov 06, 6:54 pm UTC
Point Spread
Detroit -1 -110
Jason's Analysis:
Whatever happens to the Chargers in New York Monday night, they aren't going to get healthier and their week isn't going to get longer. This will feel like a Lions home game and Detroit coming off the bye will pick up against a bad defense right where they left off against the Raiders … Only with a better showing in the red zone. I see them running and throwing on the Chargers and taking away the big play defensively. Facing an uber-physical Jets team on the East Coast and coming home to a rested Detroit outfit is a bad mix for LA.
Pick Made:
Nov 06, 3:34 am UTC
36 Total Player Props Projection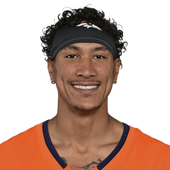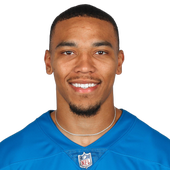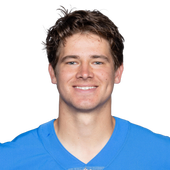 AI Picks for J. Reynolds, A. St. Brown, J. Herbert and 33 more players!
Join Now
Best prop picks are generated from a combination of Sportsline AI's projection, analysis of the opposing team, and the bets value based on the current odds.