Simulation Picks
Maximize Your Odds of Winning with SportsLine Model and Our Top-Rated Picks
Maximize Your Odds of Winning with SportsLine Model and Our Top-Rated Picks
Maximize Your Odds of Winning with SportsLine Model and Our Top-Rated Picks
Expert Picks
Point Spread
Pittsburgh -3 +100
53-28-6 in Last 87 NFL Picks
53-28-6 in Last 87 NFL ATS Picks
26-16-1 in Last 43 PIT Picks
25-16-1 in Last 42 PIT ATS Picks
Adam's Analysis:
Do we need to go over Mike Tomlin's history against rookie quarterbacks? There's a reason why the Steelers are field-goal favorites on the road despite the Texans showing offensive proficiency under C.J. Stroud. Houston is still a young team that needs to find consistency, particularly up front where T.J. Watt should have a field day in the offensive backfield. The limit here is -3 for Pittsburgh as this will likely be a low-scoring game. But the more experienced unit with the more talented defense should push through in the end … even if it's offense is struggling. Pittsburgh on a 5-0 ATS streak in road games
Pick Made:
Oct 01, 4:48 pm UTC
Money Line
Pittsburgh -150
22-9 in Last 31 NFL ML Picks
25-18-1 in Last 44 NFL Picks
11-5-1 in Last 17 PIT Picks
3-1 in Last 4 PIT ML Picks
Matt's Analysis:
Houston is down to its third-string left tackle against TJ Watt & Co. That likely will not go well for CJ Stroud (whom I already played to have his first pick). Mike Tomlin only has four career losses against rookie quarterbacks.
Pick Made:
Oct 01, 3:30 pm UTC
Point Spread
Houston +3 -108
18-8 in Last 26 NFL Picks
11-5 in Last 16 NFL ATS Picks
Bob's Analysis:
Houston got their first win of the season last week in Jacksonville. CJ Stroud has yet to throw an interception this season and has been impressive thus far. The Steelers have struggled offensively, relying on their defense to win both games this season. Kenny Pickett has not gotten the protection needed to make plays for the offense as the offense only average 275 yards per game. Houston has the momentum returning home after their first win.
Pick Made:
Oct 01, 12:45 pm UTC
Prop
Nico Collins OVER 49.5 Total Receiving Yards -118
21-14 in Last 35 NFL Picks
21-14 in Last 35 NFL Props Picks
Mike's Analysis:
Nico Collins was only targeted three times in Week 3, which he turned into two catches for 34 yards. Prior to that, he had 80 receiving yards in Week 1 and 146 in Week 2. In those games, he received 11 and nine targets, respectively. C.J. Stroud has looked great through three games, so with the expectation that Collins receives a heavier workload against the Steelers, I'm on the over.
Pick Made:
Sep 30, 11:04 pm UTC
Point Spread
Houston +3 -120
33-18-4 in Last 55 NFL ATS Picks
67-47-4 in Last 118 NFL Picks
7-0 in Last 7 HOU ATS Picks
Josh's Analysis:
This is take number on an upstart Texans team that remains a work in progress but should be a live underdog. The past two weeks, the Steelers have benefitted from favorable matchups and self-destructing opposition. They are favored Sunday based largely on reputation and public perception.
Pick Made:
Sep 30, 9:46 pm UTC
Prop
C.J. Stroud OVER 32.5 Total Passing Attempts -132
7-4 in Last 11 NFL Props Picks
Dave's Analysis:
Look for this line at 33.5 at even money -- laying this much juice isn't ideal. But riding with Stroud is ideal as he's averaged 40.3 pass attempts per game. The only time he's been below 44 pass attempts was last week in a blowout win over Jacksonville. This one should be more competitive, not a blowout. Houston can't run the ball, ask anyone who has Dameon Pierce in fantasy. Stroud however has been awesome, completing 64.5% of his throws, ranking top-10 in yards per attempt with zero interceptions and, most importantly, thrown at the seventh-highest rate at 63.8% of his snaps. Pittsburgh has seen 40-plus pass attempts against them in each of its past two.
Pick Made:
Sep 29, 8:33 pm UTC
Point Spread
Pittsburgh -2.5 -112
54-40-3 in Last 97 NFL Picks
36-28-2 in Last 66 NFL ATS Picks
3-1 in Last 4 PIT ATS Picks
Mike's Analysis:
Twenty-eight times, rookie QBs have tried. All but four times, they have failed to guide their teams straight-up past the Steelers under Mike Tomlin. The bearded veteran coach keeps those first-year guys contained. C.J. Stroud was wow-some for the Texans last Sunday versus Jacksonville, but the Pittsburgh defense is less forgiving. The Men of Steel have beaten Cleveland and Las Vegas the past two weeks. Houston is as good as neither.
Pick Made:
Sep 28, 11:44 pm UTC
Prop
C.J. Stroud OVER 0.5 Total Passing Interceptions -109
25-18-1 in Last 44 NFL Picks
5-2 in Last 7 NFL Props Picks
Matt's Analysis:
Stroud has been so good as a rookie (I'd much rather have him than PIT's second-year Kenny Pickett) that him throwing a pick is an "underdog" to not throwing one Sunday. Sorry, but rookie QBs don't go four straight starts to open a career without an INT. In fact, the only previous NFL QB to have zero INTs in his first four starts with a minimum of 30 attempts in each was Gardner Minshew in 2019. Can't say I expected Minshew to be that guy. The Steelers are going to have Stroud under duress all day (lead in sacks) and have four picks.
Pick Made:
Sep 28, 10:57 pm UTC
Over / Under
UNDER 42 -110
44-28-1 in Last 73 NFL Picks
2-1 in Last 3 NFL O/U Picks
Erik's Analysis:
The Steelers defense should feast against Texans rookie QB C.J. Stroud and a banged-up offensive line. Plus, I still don't trust the Pittsburgh offense to light it up. Both teams had several bog plays last week that you cannot just assume will keep translating. Go Under.
Pick Made:
Sep 26, 10:48 pm UTC
Point Spread
Houston +3.5 -115
63-43-3 in Last 109 NFL ATS Picks
91-70-3 in Last 164 NFL Picks
22-14-4 in Last 40 HOU ATS Picks
R.J.'s Analysis:
The decimated Houston offensive line faces a tough test in the Pittsburgh pass rush, but those injuries haven't mattered over the last few weeks with C.J. Stroud playing well. The Steelers offense was unimpressive again last week outside of a 72-yard TD, averaging just 4.4 yards per play otherwise. Houston just slowed down a better offense despite their defensive injuries, and I have a lot more trust in what this coaching staff is doing than what's going on in Pittsburgh. The Texans also have a sneaky rest advantage after the Steelers' issues getting back to Pittsburgh Sunday/Monday. Grab the hook while you can get it at DraftKings.
Pick Made:
Sep 25, 4:44 pm UTC
31 Total Player Props Projection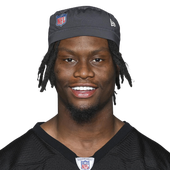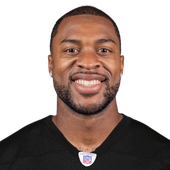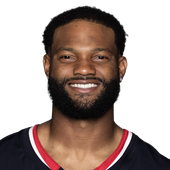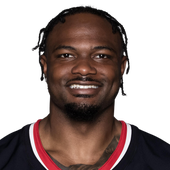 AI Picks for G. Pickens, A. Robinson, N. Collins, D. Pierce and 27 more players!
Join Now
Best prop picks are generated from a combination of Sportsline AI's projection, analysis of the opposing team, and the bets value based on the current odds.