Simulation Picks
Maximize Your Odds of Winning with SportsLine Model and Our Top-Rated Picks
Maximize Your Odds of Winning with SportsLine Model and Our Top-Rated Picks
Maximize Your Odds of Winning with SportsLine Model and Our Top-Rated Picks
Expert Picks
Prop
Bryce Young UNDER 17.5 Total Passing Completions +100
11-2 in Last 13 NFL Picks
Erik's Analysis:
The Saints are solid in the secondary. Panthers rookie QB Bryce Young needs his team to take the pressure off. They will run more and complete few passes. Take the Under.
Pick Made:
Sep 18, 10:55 pm UTC
Point Spread
Carolina +3 +100
3-1 in Last 4 NFL ATS Picks
Bob's Analysis:
Each offense struggled to get anything going in week one. New Orleans couldn't establish the run and the Panthers rookie quarterback, Bryce Young, threw for 146 yards. Carolina had 24 more plays than the Falcons in week one and only averaged 3.9 yards per play. The plays were there, just need to work on the execution. Derek Carr is 0-9 SU as a road favorite. Carolina has the better coach to get his young team ready for this primetime spot.
Pick Made:
Sep 18, 10:25 pm UTC
Money Line
New Orleans -175
11-2 in Last 13 NFL Picks
4-0 in Last 4 NFL ML Picks
Erik's Analysis:
New Orleans has become a great road team over the past few seasons. It's now a myth that they don't play well away from the Dome. Carolina is still finding its way. Taking the money line allows me to cross several key numbers.
Pick Made:
Sep 18, 10:13 pm UTC
Point Spread
New Orleans -3 -120
11-3-1 in Last 15 NFL Picks
5-2-1 in Last 8 NFL ATS Picks
7-2-1 in Last 10 NO Picks
7-2-1 in Last 10 NO ATS Picks
Josh's Analysis:
The Panthers out-rushed the run-heavy Falcons in their Week 1 loss and showed some promise in the process. But rookie QB Bryce Young threw for just 146 yards and two interceptions amid meager pass protection and few viable outside weapons. Meanwhile, the Saints limited the Titans' rushing attack and new signee Derek Carr threw for 305 yards to plenty of viable targets. Carolina should improve as the season wars on, but New Orleans is closer to a finished product at the moment.
Pick Made:
Sep 18, 9:32 pm UTC
Prop
Chuba Hubbard OVER 34.5 Total Rushing Yards -109
Eric's Analysis:
The Panthers will likely try to play ball control to keep New Orleans' offense off the field on Monday night. I'm not a Miles Sanders believer even though Carolina paid him a nice chunk of change in the offseason. Look for Chuba Hubbard to get some run once again though, as he did with a nine carry, 60 yard performance last week. New Orleans allowed nearly five yards per carry against Tennessee last week so there's an opportunity for the Panthers to exploit. Plus Hubbard has gone over this number in his last nine games in which he's received 8+ carries. I expect both to happen again tonight.
Pick Made:
Sep 18, 5:33 pm UTC
Eric's Analysis:
Monday night seems like the right time to back the home dogs, starting with Carolina. New coach Frank Reich is 0-5-1 ATS in Week 1s as a head coach but 4-1 straight up in Week 2 games. Saints QB Derek Carr is 1-8 SU in road primetime games and I like the fact that Carolina has won this matchup in Charlotte each of the last two years (in games played during the month of September). Panthers win an ugly one, 20-17.
Pick Made:
Sep 18, 5:10 pm UTC
Prop
Bryce Young UNDER 31.5 Longest Passing Completion -132
Jason's Analysis:
The Saints passing D is top notch. They don't get beat deep and they punish you in the short passing game. Panthers aren't a big play offense to begin with and I don't see a lot of seven step drops. Maybe something materializes off-script, but the Saints are tough. I don't see Dennis Allen gambling a ton on the road, even against a novice passer. He can get pressure with four. The Panthers' longest pass play was 14 yards against a far shoddier Falcons defense..
Pick Made:
Sep 18, 4:12 pm UTC
Over / Under
UNDER 39.5 -110
Jason's Analysis:
I don't buy either offense. I don't buy either coach really wanting to open it up. The Saints have played seven straight games that came in under 40 total points. Since Week 8 of last year their defense has allowed 14.5 PPG. Their defense is first in yards/play, yards/attempt, passing TDs (7), and oppo QB rating (70!) since Week 8, allowing just 17 total offensive TDs (2nd) and fifth in sack rate. Frank Reich will protect his rookie QB, they will try to run the ball a ton knowing his leaky offensive line is a problem. I don't see either team playing with pace and Derek Carr in primetime usually doesn't go well (one win in last 9).
Pick Made:
Sep 18, 4:09 pm UTC
Over / Under
UNDER 39.5 -110
2-0-1 in Last 3 CAR O/U Picks
5-4-1 in Last 10 CAR Picks
Micah's Analysis:
Bryce Young makes his home debut in Carolina tonight against the visiting Saints. The Panthers swept both games last season. The last five meetings have been low-scoring with the total staying Under. Both the Saints and Panthers went Under in their last five meetings. I think the Under here is the best move.
Pick Made:
Sep 18, 3:37 pm UTC
Prop
Rashid Shaheed OVER 36.5 Total Receiving Yards -118
Mackenzie's Analysis:
Whoever lines up with Rashid Shaheed will be no match. Carolina's corner Jaycee Horn is out, and with all the the attention on Chris Olave and Michael Thomas, this "WR3" has a chance to expose some version of a third corner or safety. Shaheed hit his over in 6 of his last 7 games, accounting for 24% of this offenses's receiving yards on 16% of their receptions. I'm just asking for him to have an average game. The Model has him projected for 51 yards, and I think we can get there with just one or two explosive plays. One more big game from Shaheed and we will start to see this line move 10+ yards. Buy him low this week while you can.
Pick Made:
Sep 16, 3:03 pm UTC
Point Spread
Carolina +3 -105
7-5-1 in Last 13 NFL Picks
5-4-1 in Last 10 NFL ATS Picks
Will's Analysis:
I think the Carolina offensive line is a better run-blocking unit than Tennessee's, as least as currently constituted, and should have more success on the ground. The Saints defense is strong but I also don't think Bryce Young makes the mistakes he made in back-to-back weeks. The Saints scored 10 of their 16 points against Tennessee on two drives started off turnovers where they started inside the Titans 33-yard line. The Panthers defense looked stout for much of last week, Carolina is at home, it's a Monday night game in Bryce Young's first start against a division rival. I think Frank Reich brings out the kitchen sink for this Carolina offense and we see some sparks fly.
Pick Made:
Sep 14, 5:05 am UTC
Point Spread
Carolina +3.5 -115
19-10 in Last 29 NFL ATS Picks
16-12 in Last 28 NFL Picks
16-7 in Last 23 CAR Picks
15-7 in Last 22 CAR ATS Picks
Larry's Analysis:
Dennis Allen is a conservative coach and his team escaped with a 16-15 home win over Tennessee. The Saints should not be laying over a field goal in this road game. Carolina's defense played well in Atlanta, holding the Falcons to 4.6 yards per play as Brian Burns (1.5 sacks) wreaked havoc. Burns should have a field day against shaky New Orleans left tackle Trevor Penning. Look for Bryce Young to cut down on his mistakes as the Panthers keep it close.
Pick Made:
Sep 12, 7:41 pm UTC
21 Total Player Props Projection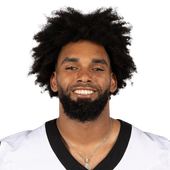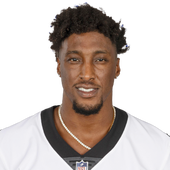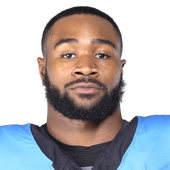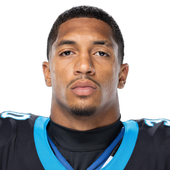 AI Picks for C. Olave, M. Thomas, M. Sanders, C. Hubbard and 17 more players!
Join Now
Best prop picks are generated from a combination of Sportsline AI's projection, analysis of the opposing team, and the bets value based on the current odds.
When Spread was -4.5 to -1.5
When Spread was +1.5 to +4.5
vs Teams That Win <40% of Games
vs Teams That Win 40-55% of Games
vs Teams Allowing 21 to 25 PPG
vs Teams Allowing <21 PPG