Simulation Picks
Maximize Your Odds of Winning with SportsLine Model and Our Top-Rated Picks
Maximize Your Odds of Winning with SportsLine Model and Our Top-Rated Picks
Maximize Your Odds of Winning with SportsLine Model and Our Top-Rated Picks
Expert Picks
Point Spread
Baltimore -3 -115
53-28-6 in Last 87 NFL Picks
53-28-6 in Last 87 NFL ATS Picks
5-3-1 in Last 9 BAL Picks
5-3-1 in Last 9 BAL ATS Picks
Adam's Analysis:
Sunday night stands as the Chargers' last gasp at relevancy this season, while the Ravens enter the tilt having lost Mark Andrews but getting two questionable wide receivers back for the game. Baltimore's defense has made its hay against inferior teams, but Los Angeles struggles with above .500 (0-3 ATS streak). The Chargers are also 0-3 ATS as underdogs this year. The Ravens should run up and down the field, and thanks to the Chargers' awful secondary, Lamar Jackson should have little issue making plays with his arm, too. This could start out close, but look for Baltimore to pull away in the second half.
Pick Made:
Mon 12:11 am UTC
Prop
Odell Beckham Jr. OVER 39.5 Total Receiving Yards -118
32-17-1 in Last 50 NFL Picks
23-11 in Last 34 NFL Props Picks
Sia's Analysis:
Odell Beckham's targets have started to trend upward as of late and his target share is starting to nearly match Zay Flowers. Beckham has a shoulder issue but if he's active, he should be a full-go against this very porous Chargers defense. An added bonus is that Mark Andrews is out which should mean a few more targets to each of the receivers including OBJ.
Pick Made:
Nov 26, 7:35 pm UTC
Point Spread
Baltimore -3 -110
54-40-3 in Last 97 NFL Picks
36-28-2 in Last 66 NFL ATS Picks
44-17-2 in Last 63 BAL Picks
35-14-1 in Last 50 BAL ATS Picks
Mike's Analysis:
The betting public, taking notice of the Chargers' habitually playing in (and mostly losing) games decided by three points, knocked down this line from 3.5. Such moves are often significant, and this one fit right in. Baltimore excels in projected tight games - i.e., with spreads of three or less -- having gone 3-0 outright this season. More important is a contrast in defenses: Baltimore's is one of the best, L.A.'s among the worst. With Chargers' pass rusher Joey Bosa sent to injured reserve, QB LamarJackson could be afforded extra time in the pocket.
Pick Made:
Nov 26, 7:26 pm UTC
Point Spread
Baltimore -3 -110
32-17-1 in Last 50 NFL Picks
7-4-1 in Last 12 NFL ATS Picks
Sia's Analysis:
There are simply too many issues with this Chargers defense to have any faith in them at home against the Ravens. The Ravens are arguably a Top 2 team in the AFC and will face a Chargers team that doesn't even appear to be intimidating on offense. It's notable that Joey Bosa is on IR which makes things even easier for Lamar Jackson. The Ravens are down Mark Andrews but still have weapons in the passing game and have a dynamic rushing attack. It'll be too much over four quarters for the Chargers.
Pick Made:
Nov 26, 7:14 pm UTC
17-10 in Last 27 NFL O/U Picks
4-2 in Last 6 LAC O/U Picks
Kenny's Analysis:
The Ravens are 4-1 over their past five games, scoring 31 or more in all five. The Chargers have scored 30 or more in three of their five home games. My model has this total at 53.5.
Pick Made:
Nov 26, 9:32 am UTC
Point Spread
Baltimore -3 -110
22-15-2 in Last 39 NFL ATS Picks
19-13-1 in Last 33 NFL Picks
Bruce's Analysis:
The Chargers have a knack of playing close games...unfortunately they lose too many of those, which has Brandon Staley squarely on the hot seat as November closes. Trends and numbers paint a favorable picture for the Ravens, who are 10-5 vs. the line away since last season, also 5-1 SU, 4-2 vs. spread last six in 2023. As LA is finding too many ways to lose, not reluctant to lay the short price here. Play Ravens
Pick Made:
Nov 26, 8:39 am UTC
Prop
Gus Edwards Anytime Touchdown Scorer +110
21-14 in Last 35 NFL Picks
21-14 in Last 35 NFL Props Picks
Mike's Analysis:
Gus Edwards has become a touchdown machine for the Ravens. He has reached the end zone at least one time in each of the last five games. With 10 total carries inside the five-yard line during that span, he was able to total nine touchdowns. The Ravens should have no problem moving the ball, given that the Chargers have allowed the most passing yards per game in the league. That should leave Edwards with multiple opportunities to reach the end zone.
Pick Made:
Nov 26, 1:19 am UTC
Prop
Justin Herbert UNDER 251.5 Total Passing Yards -125
49-32 in Last 81 NFL Picks
40-27 in Last 67 NFL Props Picks
Alex's Analysis:
It's been tough sledding for Justin Herbert and the Chargers passing offense dating back to week when LA lost Mike Williams. This also happened to coincide with Herbert suffering a fractured finger the following week. Since losing Williams and injuring his hand, Hebert is averaging 238 passing yards. Herbert will face a Ravens pass defense that is surrendering just 201 passing yards per game, is 2nd in EPA allowed per dropback, 2nd in PFF's coverage grade, and could be getting All-Pro corner Marlon Humphrey back who hasn't played since Week 10.
Pick Made:
Nov 24, 8:51 pm UTC
Point Spread
Baltimore -3.5 -110
13-4-1 in Last 18 NFL Picks
26-18-1 in Last 45 NFL ATS Picks
4-3 in Last 7 BAL ATS Picks
Emory's Analysis:
Where the Ravens tend to disappoint is when they're facing bad teams and let them hang around. Where they don't disappoint is against teams like the Chargers in primetime. Expect the Ravens to come out firing on all cylinders, looking to extend their lead on the #1 seed in the AFC.
Pick Made:
Nov 24, 2:05 pm UTC
Prop
Lamar Jackson OVER 8.5 Total Carries -128
64-41 in Last 105 NFL Picks
6-1 in Last 7 NFL Props Picks
53-31 in Last 84 NFL Props Picks
Jason's Analysis:
Lamar Jackson won't he running a ton of option plays here, but even with limited designed runs he is going to hit double digits. The Chargers allow 9.4 yards/QB scramble, 30th in the NFL. Lamar is over this in 8 of the last 10 games, and in his first game without security blanket Mark Andrews and with OBJ iffy, I see a run-heavy approach. Even with him looking a little gimpy last week LJ kept running on Bengals, but sliding (cutting down on yardage). Coming off long rest and with a bye looming, I see his legs being a factor here vs. a D that won't be able to contain him all that well.
Pick Made:
Nov 23, 4:06 pm UTC
Prop
Gus Edwards Anytime Touchdown Scorer +120
64-41 in Last 105 NFL Picks
6-1 in Last 7 NFL Props Picks
53-31 in Last 84 NFL Props Picks
Jason's Analysis:
They want to keep giving us plus money for the guy who keeps closing drives for an offense that is 5th in the NFL in yards per play and has scored 31+ in 5 in a row. He's hit the endzone in 5 straight games with 9 total in that span. Teams live in the RZ vs a terrible LAC defense, so no shortage of opportunities. Chargers have allowed 12 rushing TDs (27th in NFL), allowing 6 in the last 4 games. Ravens will overpower them in short yardage and presence of Lamar Jackson in backfield further complicates things for the perpetually-befuddled Brandon Staley. Ravens seem intent on keeping this streak going.
Pick Made:
Nov 23, 3:59 pm UTC
Prop
Keaton Mitchell OVER 54.5 Total Rushing + Receiving Yards -119
64-41 in Last 105 NFL Picks
6-1 in Last 7 NFL Props Picks
53-31 in Last 84 NFL Props Picks
Jason's Analysis:
Ravens don't sustain drives as much these days as they pounce with splash plays. Mitchell is the ultimate splash guy, averaging 10.4 yd/touch. LAC 32nd in plays allowed 25+. We get one of them from Mitchell - and we will - and we are halfway home. Only a matter of time until his targets go up, showing he can take a screen to the house in a limited role. Think of all the chunk plays the Lions got on these guys 2 weeks ago - I see it recurring here.
Pick Made:
Nov 23, 3:50 pm UTC
Prop
Keaton Mitchell OVER 43.5 Total Rushing Yards -114
64-41 in Last 105 NFL Picks
6-1 in Last 7 NFL Props Picks
53-31 in Last 84 NFL Props Picks
Jason's Analysis:
Chargers run defense looks better than the passing D, but with a bye looming and Ravens without Mark Andrews and possibly OBJ, and still banged up on the OL, I see them running a bunch. Chargers are terrible vs. runs out of 11 Personnel (28th in EPA and y/carry). Mitchell destroys out of 11 despite small workload (10 -153 - TD), better than Gus Edwards does out of those formations. Ravens will run a ton with 2nd half lead and this kid should finally get fed. We have come one carry away from cashing this in the past, but I really like it vs a wilting Chargers D and their bewildered head coach/coordinator.
Pick Made:
Nov 23, 3:39 pm UTC
Point Spread
Baltimore -3.5 -108
63-43-3 in Last 109 NFL ATS Picks
91-70-3 in Last 164 NFL Picks
30-23-1 in Last 54 BAL ATS Picks
34-27-2 in Last 63 BAL Picks
R.J.'s Analysis:
The Ravens suffered a key injury with Mark Andrews sidelined, but they should remain one of the best offenses in the league as they rank top four in yards per play both rushing and passing. They had 6.8 yards per play in a huge rivalry game despite losing Andrews on the first drive, and the Chargers defense is 31st in yards per play with 475-plus yards allowed four times. The offense has kept the Chargers in games but Baltimore's defense is first in yards per play and yards per pass, so success is by no means guaranteed for Justin Herbert. With little home-field advantage in L.A., the Ravens elite and the Chargers average at best, this line should be much higher.
Pick Made:
Nov 22, 5:35 pm UTC
37 Total Player Props Projection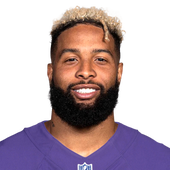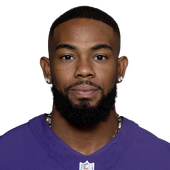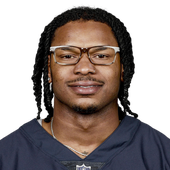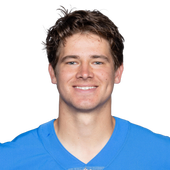 AI Picks for O. Beckham Jr., R. Bateman, G. Everett, J. Herbert and 33 more players!
Join Now
Best prop picks are generated from a combination of Sportsline AI's projection, analysis of the opposing team, and the bets value based on the current odds.