Simulation Picks
Maximize Your Odds of Winning with SportsLine Model and Our Top-Rated Picks
Maximize Your Odds of Winning with SportsLine Model and Our Top-Rated Picks
Maximize Your Odds of Winning with SportsLine Model and Our Top-Rated Picks
Expert Picks
Point Spread
Dallas -3.5 +100
59-29-6 in Last 94 NFL ATS Picks
26-13 in Last 39 DAL ATS Picks
Adam's Analysis:
This can be had at Cowboys -3 (-115, -120) if you shop around before kickoff. While I actually believe in the Giants this season and have a play on their win total, the Cowboys have been dominant head to head of late. There should also be little resistance for Dak Prescott in the passing game as Dallas has a three-pronged attack that can take advantage of New York's mediocre secondary. Then you have Tony Pollard finally getting the vast majority of the carries and the Cowboys defense, which should be further improved in Year 3 under Dan Quinn.
Pick Made:
Sep 11, 12:00 am UTC
Point Spread
Dallas -3.5 -102
36-21-1 in Last 58 NFL Picks
8-4-1 in Last 13 NFL ATS Picks
Sia's Analysis:
The Cowboys are the 3rd best team in the NFC and there remains a pretty big gap between them and the Giants. I don't think the aggressive style from the Giants defense is going to pay off as Dak was just fine against that last year when these two teams played and the Giants have a very young secondary. Add to that this Cowboys defense is arguably better than last year and will give Daniel Jones a lot of problems.
Pick Made:
Sep 10, 10:43 pm UTC
Prop
Isaiah Hodgins OVER 30.5 Total Receiving Yards -111
44-30 in Last 74 NFL Player Props Picks
Alex's Analysis:
Hodgins appeared in 8 games last season and eclipsed this line in 7 appearances and just narrowly missed making it 8/8. He looked like Daniel Jones favorite target and will be appearing in 2 WR sets. I expected this line to open closer to 40.5.
Pick Made:
Sep 10, 10:04 pm UTC
Prop
Brandin Cooks OVER 44.5 Total Receiving Yards -114
Zack's Analysis:
Veteran Brandin Cooks will make his Dallas Cowboys debut tonight against the New York Giants. Cooks was looking for a new opportunity to play on a winning franchise and should pay dividends right off the bat. On his fifth team look for Cooks to be a seamless fit. Take his over yards
Pick Made:
Sep 10, 9:03 pm UTC
Over / Under
OVER 44.5 -110
57-42-3 in Last 102 NFL Picks
13-5 in Last 18 NFL O/U Picks
9-5 in Last 14 NYG O/U Picks
Mike's Analysis:
The Giants not only awarded QB Daniel Jones a hefty contract extension but also gifted him with new receiving weapons -- TE Darren Waller and WRs Harris Campbell and rookie Jalin Hyatt. With RB Saquon Barkley again lining up behind him, Jones has no excuses. New York should score more. Its rush defense was better than just one team, and the Cowboys can slice and dice the D on the ground, opening it up for QB Dan Prescott. He has excelled against the Giants, with 10 consecutive straight-up wins.
Pick Made:
Sep 10, 8:01 pm UTC
Prop
Darius Slayton UNDER 2.5 Total Receptions +112
74-48 in Last 122 NFL Player Props Picks
Larry's Analysis:
You can find this prop as high as +125 at some books. Darius Slayton led the Giants in receiving yards last season, but he still averaged fewer than three grabs per game. In the offseason, the Giants brought in Darren Waller, Parris Campbell and Jalin Hyatt. And mid-season acquisition Isaiah Hodgins carved out a solid role, too. With so many mouths to feed, not to mention the offense running through Saquan Barkley, I'm going Under.
Pick Made:
Sep 10, 7:54 pm UTC
Point Spread
N.Y. Giants +3.5 -120
50-31-1 in Last 82 NFL Picks
Erik's Analysis:
When healthy, New York's front seven is among my most underrated defensive units. I don't trust Dallas' new offensive regime. Give me the points with the Giants in their own barn.
Pick Made:
Sep 10, 7:37 pm UTC
Point Spread
N.Y. Giants +3.5 -112
Jaime's Analysis:
During Week 1 of the last 10 seasons divisional underdogs are 31-12-2 ATS (72%). The Giants had a great 2022 season and did nothing but add weapons to this team in the offseason. I think New York has a great chance to snap Dak Prescott's 10 game winning streak against them. Give me the +3.5 at home for the New York Giants.
Pick Made:
Sep 06, 3:33 pm UTC
Point Spread
Dallas -3.5 +100
18-7-1 in Last 26 NFL Picks
27-17-1 in Last 45 NFL ATS Picks
36-24-1 in Last 61 DAL ATS Picks
Emory's Analysis:
The Giants defense is one of the more underrated units in the league. They will cause a lot of problems for a lot of teams this year. Offensively, Darren Waller & Saquon Barkley give them hope. But in this game vs an equally explosive offense and defense, along with a better quarterback in Dak Prescott, doesn't give them much room for error against the Cowboys and will struggle to keep pace.
Pick Made:
Sep 06, 12:42 pm UTC
Point Spread
N.Y. Giants +3.5 -115
122-86-1 in Last 209 NFL Picks
55-39-1 in Last 95 NFL ATS Picks
19-6 in Last 25 DAL ATS Picks
Larry's Analysis:
Dallas swept the Giants last season, holding them to an average of 18 points. New York should be more dynamic offensively now. Daniel Jones enters Year 2 in Brian Daboll and Mike Kafka's offense, and he has total command. He has exciting new weapons in Darren Waller, Parris Campbell and rookie burner Jalin Hyatt. The Cowboys got bad news Monday when starting left guard Tyler Smith left practice with an apparent hamstring injury. That could spell trouble versus Dexter Lawrence. I'm high on Dallas this season, but this is a field-goal game.
Pick Made:
Sep 05, 4:16 am UTC
Point Spread
N.Y. Giants +3.5 -115
18-8 in Last 26 NFL Picks
11-5 in Last 16 NFL ATS Picks
Bob's Analysis:
Many are expecting New York to regress after last season. However, the Giants made additions, and improved, on both sides of the ball through trades and the draft. They've added wide receiver depth, Darren Waller, and bolstered their linebackers. Dallas comes into the season with high expectations, like every year, but Dak Prescott has looked shaky in practice. The Giants have one season in Brain Daboll's system and are capable of keeping this within a field goal.
Pick Made:
Sep 01, 6:15 pm UTC
Point Spread
N.Y. Giants +3.5 -115
67-46-3 in Last 116 NFL ATS Picks
37-17 in Last 54 NYG ATS Picks
R.J.'s Analysis:
The Cowboys and Giants meet in a classic NFC East Week 1 primetime battle, and the Giants are looking for revenge after getting swept by Dallas last year. Brian Daboll and his offensive staff have a great shot at debuting new wrinkles for Daniel Jones and the offense that could take the Cowboys by surprise, and Wink Martindale's defense can make this a competitive, lower-scoring matchup even if the Cowboys defense controls the flow of the game. I think the Giants are a good team, and good teams shouldn't be catching 3.5 at home in Week 1.
Pick Made:
Aug 23, 9:14 pm UTC
33 Total Player Props Projection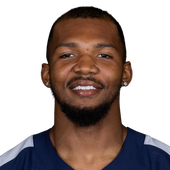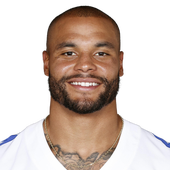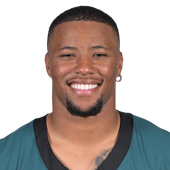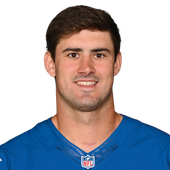 AI Picks for T. Pollard, D. Prescott, S. Barkley, D. Jones and 29 more players!
Join Now
Best prop picks are generated from a combination of Sportsline AI's projection, analysis of the opposing team, and the bets value based on the current odds.