Simulation Picks
Maximize Your Odds of Winning with SportsLine Model and Our Top-Rated Picks
Maximize Your Odds of Winning with SportsLine Model and Our Top-Rated Picks
Maximize Your Odds of Winning with SportsLine Model and Our Top-Rated Picks
Expert Picks
Prop
Elijah Mitchell UNDER 17.5 Total Rushing Yards -123
11-7 in Last 18 NFL Player Props Picks
Josh's Analysis:
The bruising 49ers backup RB has clipped this number the past two weeks, aided by a 13-yard gain last week. But Mitchell's 47 combined yards the past two weeks cam in mop-up duty in blowouts. In competitive game scripts, he rarely sees the field. Unless the 49ers pull away late or Mitchell cracks another decent run with limited touches, he is likely to revert to his role as a seldom-seen backup to Christian McCaffrey. .
Pick Made:
Nov 23, 11:51 pm UTC
Point Spread
San Francisco -7 -108
60-33-6 in Last 99 NFL ATS Picks
6-1-1 in Last 8 SF ATS Picks
Adam's Analysis:
Despite being at home on Thanksgiving, which is a motivator for any team, the Seahawks are in a tough spot here starting with Geno Smith being seriously banged up. While Zach Charbonnet has been impressive, there's a reason Kenneth Walker III is the bell-cow back (he's out). The 49ers are a different offense with Deebo Samuel healthy, and while I like them to put up four touchdowns, I'm not sure the Seahawks will be able to hang more than a couple. Plus, the Niners have won three straight head-to-head by double digits. I'll take the healthier, fresher, better team on a short week.
Pick Made:
Nov 23, 5:39 am UTC
Prop
Zach Charbonnet OVER 19.5 Total Receiving Yards -125
24-15 in Last 39 NFL Player Props Picks
Sia's Analysis:
Rushing the ball against the 49ers doesn't usually work out well, but they are somewhat vulnerable to RBs coming in the pass catching department. With Kenneth Walker out I expect Charbonnet to have the 3-down role but it'll be the receptions that keep him productive. The 49ers can also create a lot of pressure with their front four so expect a lot of dump offs or check downs to Charbonnet.
Pick Made:
Nov 23, 3:33 am UTC
Point Spread
San Francisco -7 -105
18-10-2 in Last 30 NFL Picks
12-7-2 in Last 21 NFL ATS Picks
21-5 in Last 26 SF ATS Picks
Micah's Analysis:
The 49ers average a 27-15 score on the season but are only 5-5 ATS. Their three losses on the season stalled their momentum, but those three games were without Deebo Samual and more importantly Trent Williams (both hurt at Cleveland). So the games they didn't cover with Williams were a fluke field goal at the end of the win over the Rams in Week 2 (30-23) and the Week 11 win over the Buccaneers (27-14) against the closing number (+13.5). The 49ers didn't cover two games by a half-point each or they'd be 7-0 ATS behind a healthy Williams and Samuels. 49ers to cover.
Pick Made:
Nov 22, 11:05 pm UTC
Prop
George Kittle OVER 52.5 Total Receiving Yards -115
77-57 in Last 134 NFL Player Props Picks
Jason's Analysis:
Kittle had a slow start but looks to be as healthy and spry as he's been in a long time, and with Trent WIlliams back Brock Purdy can boot and waggle and hold the ball for a while, which is when he and Kittle tend to hook up downtield. Kittle has 78 rec yards or more in 4 in a row, and Seattle allows 7.7 y/att to TEs (7th worst in NFL) with 76% completions. Kittle caught 4 of 5 targets for 94 yards and 2 TDs at Seattle last Dec in Purdy's big road start there. Wouldn't be shocked to see him get close to 10 targets in this game finding seams in Cover 3.
Pick Made:
Nov 21, 9:28 pm UTC
Prop
Christian McCaffrey OVER 112.5 Total Rushing + Receiving Yards -118
77-57 in Last 134 NFL Player Props Picks
Jason's Analysis:
He owns Seattle, with 686 scrimmage yards in 4 games against the Seahawks. He had 17 touches for 136 against them in the playoffs and 32 touches for 138 yards with the 49ers against Seattle. Last season when SF and SEA met prior to the CMC trade, the 49ers still rank up 189 rushing yards on 45 carries. With a chance to put away Seattle here for the divisional race, and with a lot of rest ahead and a few weeks removed from a bye, I think Kyle Shanahan lets his best guy see a ton of the ball here.
Pick Made:
Nov 21, 9:15 pm UTC
Point Spread
San Francisco -6.5 -110
131-91-1 in Last 223 NFL Picks
59-40-1 in Last 100 NFL ATS Picks
30-17-2 in Last 49 SEA ATS Picks
Larry's Analysis:
The 49ers beat Seattle three times last season by a combined 89-43. They're 2-0 since their bye, with emphatic wins over the Jaguars and Buccaneers. San Francisco ranks second in yards per play (6.4) and sixth in yards per play allowed (4.9). Geno Smith is expected to play through his elbow injury, but this is a difficult matchup against a 49ers' defense boosted by Chase Young's arrival. 49ers rookie safety Ji'Ayir Brown did an admirable job replacing injured All-Pro safety Talanoa Hufanga last week, breaking up two potential TD passes and snagging an interception. Lay the points before this number climbs.
Pick Made:
Nov 21, 6:40 pm UTC
Prop
San Francisco OVER 24.5 Total Pts -110
7-3 in Last 10 NFL Team Props Picks
Jason's Analysis:
Brock Purdy has been basically perfect in two games since Trent Williams returned at LT. They can thrash you on the ground and through the air and this Seattle D is shaky. They've faced largely suspect offenses but DET (31 pts), BAL (37), WSH (26) have topped this number. Seattle is 29th in 3rd Down D and 28th in the RZ. Bad combo vs this unit. SF pass rush will be a problem, especially if Drew Lock plays any of this game; will set up the offense with short fields. Aiyuk, Kittle and CMC are all humming, putting too much strain on the Seahawks. 49ers average 28/G. Topped this number twice vs Seattle in '22 (including playoffs).
Pick Made:
Nov 21, 1:34 am UTC
Point Spread
Seattle +7 -110
50-31-5 in Last 86 NFL Picks
38-24-5 in Last 67 NFL ATS Picks
21-9 in Last 30 SEA ATS Picks
Josh's Analysis:
The Seahawks have lost two of their past three after letting a game they controlled most of the way slip away against the Rams on Sunday. Now, they face brutal stretch that includes two meetings with San Francisco sandwiched around a visit to Dallas. Lose all three and they are a longshot to make the playoffs. Ailing QB Geno Smith is expected to play, and rookie Zach Charbonnet will take the RB1 role for the injured Kenneth Walker. It looks dire against a surging 49ers club, but look for the Seahawks to do enough to cover the key number as a desperate home underdog.
Pick Made:
Nov 20, 9:37 pm UTC
Point Spread
San Francisco -6.5 -115
Jason's Analysis:
Geno Smith missed time Sunday and just came back very late. They are cooked with Drew Lock (or Geno frankly) against a 49ers defense with its swagger and menace back after the bye and the Chase Young trade. Kenneth Walker was also lost on Sunday and this is a very quick turnaround. Seattle's record has always flattered them and they are getting San Francisco at the worst possible time. San Francisco swept the Seahawks last year (27-7 at home and 21-13 at Seattle), and this feels more like 27-16 to me. Brock Purdy excelled in his first game facing The 12th Man in Seattle late last season, which will only help him this time around. Purdy playing like an MVP again with Trent WIlliams back.
Pick Made:
Nov 20, 3:42 am UTC
35 Total Player Props Projection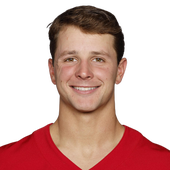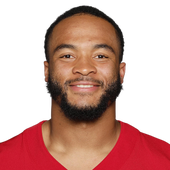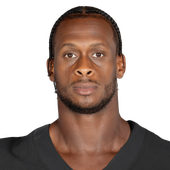 AI Picks for B. Purdy, E. Mitchell, G. Smith and 32 more players!
Join Now
Best prop picks are generated from a combination of Sportsline AI's projection, analysis of the opposing team, and the bets value based on the current odds.