Simulation Picks
Maximize Your Odds of Winning with SportsLine Model and Our Top-Rated Picks
Maximize Your Odds of Winning with SportsLine Model and Our Top-Rated Picks
Maximize Your Odds of Winning with SportsLine Model and Our Top-Rated Picks
Expert Picks
Point Spread
Pittsburgh +2.5 -110
60-33-6 in Last 99 NFL ATS Picks
25-16-1 in Last 42 PIT ATS Picks
Adam's Analysis:
The Steelers are getting outgained every week, and the Browns defense might be the league's best when fully healthy – particularly at home. And yet, with Dorian Thompson-Robinson under center against a Mike Tomlin-led defense, the Steelers need to be backed in this spot. Pittsburgh has won five straight games on the road, and if this game is close late – it should be – Kenny Pickett has proven he can lead a comeback, which DTR simply has not. We're getting nearly a field goal in this situation, and I like the way Jaylen Warren and Najee Harris have been sharing the rock. Look for DTR to be under immense pressure and the Steelers to win straight up (moneyline sprinkle suggested).
Pick Made:
Nov 19, 5:08 pm UTC
Prop
Dorian Thompson-Robinson Anytime Touchdown Scorer +350
11-7 in Last 18 NFL Player Props Picks
Josh's Analysis:
Thompson-Robinson rushed for 28 TDs in his college career at UCLA, including 12 his senior season. Designed QB runs are a clear part of Cleveland's offense, as evidenced by Deshaun Watson's 26 carries for 142 yards and a score. The rookie QB's rushing ability is bound to be in play when Cleveland approaches the goal line.
Pick Made:
Nov 19, 4:48 pm UTC
Point Spread
Pittsburgh +2 -110
Jaime's Analysis:
I truly do not believe in the Steelers down the stretch, but I can not bet against this defense going up against DTR who threw 3 interceptions in his only start this season. The Browns may not score 10 points against the Steelers, give me Pittsburgh +2.
Pick Made:
Nov 19, 4:23 pm UTC
50-31-5 in Last 86 NFL Picks
7-2 in Last 9 NFL ML Picks
2-1 in Last 3 PIT ML Picks
Josh's Analysis:
The spread on this game dropped 3 points amid the news of Deshaun Watson's season-ending injury for the Browns. Although rookie Dorian Thompson-Robinson played poorly in his first start, he should be improved this time around and his weaknesses masked by a run-heavy attack. Cleveland let a win in Pittsburgh slip away in their first meeting and can't afford to do so again.
Pick Made:
Nov 19, 4:12 pm UTC
Prop
Elandon Roberts OVER 8.5 Total Tackles Plus Assists -152
81-50 in Last 131 NFL Player Props Picks
Larry's Analysis:
Cole Holcomb and Kwon Alexander have suffered season-ending injuries, which means linebacker Elandon Roberts will be wearing the green dot and playing nearly 100 percent of the snaps Sunday in Cleveland. Roberts is a solid run-stopper and the Browns likely will go run-heavy under rookie quarterback Dorian Thompson-Robinson. I love Roberts to make at least nine combined tackles.
Pick Made:
Nov 19, 5:35 am UTC
Point Spread
Pittsburgh +2.5 -110
29-18-3 in Last 50 NFL Picks
27-18-3 in Last 48 NFL ATS Picks
Bruce's Analysis:
Tough week for QBs in the AFC North, with Joe Burrow going out for the Bengals a few days after it was announced that Deshaun Watson 9shoulder) was done for the season in Cleveland. Kevin Stefanski apparently turns back to UCLA rookie DTR, despite his struggles in his previous start vs. the Ravens, instead of PJ Walker. But the Steelers seem to have a knack of squeezing out these close decisions, and any getting points considering the Cleveland QB situation looks a worthwhile risk. Play Steelers
Pick Made:
Nov 19, 5:33 am UTC
Prop
Jerome Ford OVER 13.5 Total Carries -143
Jason's Analysis:
This is the central cog in the Browns attack with a rookie QB taking over. He was already the fulcrum and tore through a soft Steelers run D in the first meeting and ran behind the back-up RT tackle to a 100-plus yard outing Sunday against the Ravens. I expect some Wildcat looks for Ford and he has jumped ahead of Hunt on the depth chart and should get fed for 20 carries or more in what is shaping up to be a close and low-scoring football game. I see him rushing 17 times or more and going over 100 yards on the ground. Will tear off a few explosive runs along the way.
Pick Made:
Nov 18, 4:23 pm UTC
Prop
Jaylen Warren OVER 58.5 Total Rushing + Receiving Yards -133
Jason's Analysis:
We have been playing Warren receiving props all season with great success and now that he has displaced Najee Harris is the lead runner, we're going into the scrimmage market. He'll see at least 4-5 targets and has the wiggle and burst to pick up chunk yards (or Lamar Jackson has a higher missed tackle %). Browns defense's weakness is on the ground and the Steelers long struggling run game now averaging 186 yards in the last two games. Browns worn out after heavily physical game at Baltimore on Sunday. He's thriving knowing he'll keep getting fed and doesn't have to hit a HR every carry.
Pick Made:
Nov 16, 4:01 am UTC
Prop
Jerome Ford OVER 48.5 Total Rushing Yards -114
Jason's Analysis:
I loved Ford in this spot even if Deshaun Watson was still playing. Now with Dorian Thompson-Robinson making his second start, he will get even more action against a bad Steelers run defense. No way they want DTR dropping back much vs. TJ Watt and Co and backup starting tackles. Ford poked big holes in Ravens vaunted D on Sunday, and he broke off 16 runs for 106 yards in the first meeting with PIT. I see a heavy workload and he will pop a few long runs. Run game guru Bill Callahan will scheme it up for Browns with back-up linemen again.
Pick Made:
Nov 16, 3:55 am UTC
Money Line
Pittsburgh +108
Jason's Analysis:
I liked PIT on the ML even if Watson was playing. PJ Walker has no shot against this defense. It will be a race to 40 rushes and I could see a defensive score from Pittsburgh. Mike Tomlin owns the Browns the Steelers have 5 straight as a dog, and they beat Browns in the first meeting. Steelers have found a run game with Jaylen Warren leading the way. Browns have worst QB production in NFL and are without their top 2-3 tackles against TJ Watt. Steelers on a 4-0 run vs the AFC North. Browns haven't won three in a row since start of '21 season. Browns QBs have been sacked 13 times in their last two games vs Steelers.
Pick Made:
Nov 15, 6:02 pm UTC
Point Spread
Pittsburgh +2.5 -110
33-24-2 in Last 59 NFL Picks
5-4 in Last 9 CLE ATS Picks
Matt's Analysis:
I'm sure you know by now about Deshaun Watson. I certainly assumed that PJ Walker would start this game -- think everyone did -- but now reports are it will be back to rookie Dorian Thompson-Robinson, so now I'm on Pittsburgh even though Kenny Pickett might as well be Kenny Powers. ("So as I was saying, the amount of money I am gonna be making would hurt your parents feelings.") Mike Tomlin owns the Browns and he owns rookie quarterbacks. Strange decision.
Pick Made:
Nov 15, 4:32 pm UTC
Point Spread
Pittsburgh +2.5 -110
61-44-3 in Last 108 NFL Picks
42-31-2 in Last 75 NFL ATS Picks
19-13-4 in Last 36 CLE ATS Picks
Mike's Analysis:
Just as the Browns were maneuvering toward a potentially deep playoff run, down goes QB Deshaun Watson for the season. The drop-off to PJ Walker is significant, as indicated by his five interceptions against one TD throw this year. Pittsburgh is responsible for the season's strangest statistical anomaly -- six straight-up wins despite never having outgunned an opponent. The formula is inexplicable but could work again as Cleveland finds points hard to come by with a backup behind center.
Pick Made:
Nov 15, 3:47 pm UTC
29 Total Player Props Projection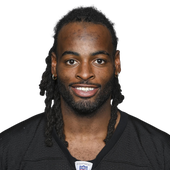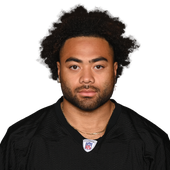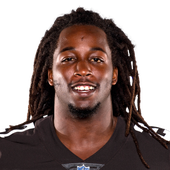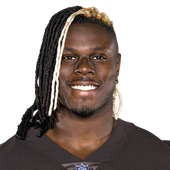 AI Picks for N. Harris, J. Warren, K. Hunt, D. Njoku and 25 more players!
Join Now
Best prop picks are generated from a combination of Sportsline AI's projection, analysis of the opposing team, and the bets value based on the current odds.