Simulation Picks
Maximize Your Odds of Winning with SportsLine Model and Our Top-Rated Picks
Maximize Your Odds of Winning with SportsLine Model and Our Top-Rated Picks
Maximize Your Odds of Winning with SportsLine Model and Our Top-Rated Picks
Expert Picks
Point Spread
Dallas -17.5 -105
60-33-6 in Last 99 NFL ATS Picks
27-13 in Last 40 DAL ATS Picks
Adam's Analysis:
Actually cannot believe I'm placing a pick on this game, but I have the Cowboys as a 20-point favorite, giving nearly an entire field goal's worth of value ahead of kickoff. Even if you put aside Dallas' 40-0 win earlier this season, it has a top-five NFL defense going up against New York's 32nd-ranked offense … now helmed by Tommy DeVito. The Cowboys are too stout defensively to allow DeVito to score more than 10 points against them, and they have too many weapons to not take advantage with at least four touchdowns in this game. I would prefer this at -17 even at elevated -115 odds if you have both options available.
Pick Made:
Nov 12, 8:51 pm UTC
Prop
N.Y. Giants OVER 9.5 Total Pts -141
5-3 in Last 8 NFL Team Props Picks
Matt's Analysis:
If the Giants can't score 10 garbage-time points, which might be as early as the start of the second half, they should be relegated.
Pick Made:
Nov 12, 8:13 pm UTC
Prop
N.Y. Giants OVER 9.5 Total Pts -141
Mike's Analysis:
A touchdown, a PAT and a field goal. That's all the Giants need for an Over. Prior to last week's debacle versus Las Vegas, New York's defense allowed 33 points over a three-game span. It can cause a few Dallas turnovers and give the crippled offense some short fields. Undrafted rookie QB Tommy DeVito steps into a hellish situation, but he did get a week of practice with a conservative game plan designed for him. Just 10 points, guys. That's all.
Pick Made:
Nov 12, 6:31 pm UTC
Prop
N.Y. Giants OVER 9.5 Total Pts -141
Josh's Analysis:
It's understood that this is a massive mismatch and the Giants were blanked 40-0 in their Week 1 matchup vs. Dallas, even with QB Daniel Jones in the starting lineup. However, we'll take our chances with an NFL team finding a way to muster 10 points against a division opponent. In fact, the expected blowout could work in our favor as the Giants could backdoor this if there is extensive garbage time.
Pick Made:
Nov 12, 4:40 pm UTC
Point Spread
Dallas -17.5 -110
17-11-1 in Last 29 NFL Picks
29-22-1 in Last 52 NFL ATS Picks
36-24-1 in Last 61 DAL ATS Picks
Emory's Analysis:
While the Giants defense will be a game opponent, their offense will have its struggles against the Cowboys defense in this matchup. QB Tommy Devito making his first NFL start on the road against a defense that can both get after the QB and turn the ball over, just isn't a good matchup.
Pick Made:
Nov 12, 1:35 pm UTC
Point Spread
Dallas -17.5 -110
29-18-3 in Last 50 NFL Picks
27-18-3 in Last 48 NFL ATS Picks
3-0 in Last 3 NYG ATS Picks
Bruce's Analysis:
This looks like one of those spots where Dak Prescott will make his Fantasy owners happy and Jerry Jones will start to believe again that he has a Super Bowl roster. And Dallas probably does... especially if it could play the G-Men to get to the Supe, after winning 40-0 on opening night at MetLife. Three other overmatched foes (Jets, Patriots, and Rams) have been buried a combined 111-33 at Arlington in the first three home games. At the moment, things are so bad for the G-Men that we're not even sure they keep that kind of company. Play Cowboys
Pick Made:
Nov 12, 8:06 am UTC
Prop
Tony Pollard Anytime Touchdown Scorer -143
47-33 in Last 80 NFL Player Props Picks
Alex's Analysis:
It's been a disappointing season for Tony Pollard after having a true breakout campaign last year and the Cowboys in turn making Pollard their feature RB. Pollard and the Cowboys ground game has been surprisingly inefficient but this looks like a great spot to get back on track against a Giants defense that is 23rd in EPA allowed per rush and 26th in run stop win rate. The last time these two teams hooked up, Pollard found the endzone twice. I expect him to get another score in a game that should be wildly lopsided in Dallas favor.
Pick Made:
Nov 09, 6:36 pm UTC
Point Spread
Dallas -16.5 -110
11-0 in Last 11 NFL ATS Picks
Katie's Analysis:
I almost never lay double-digits with favorites but Tommy Devito is not a good Quarterback. End of story. Shout out to New Jersey, but come get your boy. The Cowboys thrashed the G-Men 40-zip in week 1(mostly on defensive turnovers) so we know they are not afraid to run up a score. The Giants lose by an average of 18 points this season, whereas The Boys margin of victory is just over 22 points. It's gross, but lay the points.
Pick Made:
Nov 09, 6:16 pm UTC
Prop
CeeDee Lamb OVER 79.5 Total Receiving Yards -115
77-57 in Last 134 NFL Player Props Picks
Jason's Analysis:
My only concern here is the game gets so out of hand that Dallas is pulling starters at the half ... But they're not doing that without getting up and down the field to score 30 points before that point and Lamb is unstoppable in the slot right now. He came just short of this mark in Week 1 blowout of the Giants (4/4 - 77 yards) but in a recent blowout of the Rams still had 12 catches on 14 targets for 158. Giants cannot contain quality WRs and in the last 3 G Lamb is 29/37 for 466 yards.
Pick Made:
Nov 09, 5:38 pm UTC
Point Spread
Dallas -16.5 -110
70-51-4 in Last 125 NFL ATS Picks
37-17 in Last 54 NYG ATS Picks
R.J.'s Analysis:
This is a massive spread in an NFL game, but it's one that isn't unprecedented by any means. We've seen a spread of at least 16.5 nine times since the start of 2020, with the favorite covering six times. All of those games features totals higher than this one, which tells you what the market expects of the Giants offense with Tommy DeVito at QB. He actually didn't do that poorly last week after two quick picks, but that all came in garbage time. The opportunistic Cowboys defense can help get this cover, and I think this line should be 17.5.
Pick Made:
Nov 09, 3:54 pm UTC
Prop
Tommy DeVito UNDER 0.5 Total Passing Interceptions +172
Matt's Analysis:
The Giants' team total is 10.5, which I truly have never heard of. I may come back and play it. But we are getting this massive plus-money price on DeVito to not throw a pick, so we have to take it even though he may well throw six picks. Maybe the undrafted free agent gets hurt in the first series or eventually replaced by Matt Barkley. And it certainly will be a very conservative game plan.
Pick Made:
Nov 09, 2:38 am UTC
Prop
Dallas OVER 27.5 Total Pts +105
7-3 in Last 10 NFL Team Props Picks
Jason's Analysis:
Cowboys are the ultimate front runners and love to destroy bad teams at home. So when do you think Mike McCarthy says enuffs znuff? 28 points? In last 7 home games DAL has 260 points – 37/G with a low of 27. Giants might give up 14 on offense with their horrible sack rate vs. the best pressure team. Dallas had Rams beat after one quarter and still rolled up 43. Trends point to the under but I worry Dallas gets there themselves. Giants play rugby with rookie QB, with no explosive plays, so Dallas has great field position. Dak will eat before departing early. Giants top blitzing team and Prescott has 106.4 rating vs it. Dallas hit 40 easy at NYG Week 1.
Pick Made:
Nov 08, 5:24 pm UTC
29 Total Player Props Projection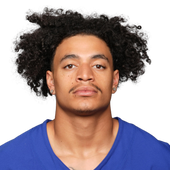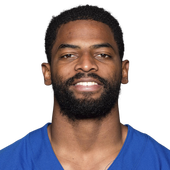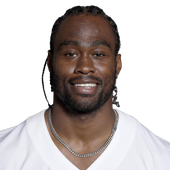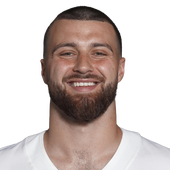 AI Picks for J. Hyatt, D. Slayton, B. Cooks, J. Ferguson and 25 more players!
Join Now
Best prop picks are generated from a combination of Sportsline AI's projection, analysis of the opposing team, and the bets value based on the current odds.