Simulation Picks
Maximize Your Odds of Winning with SportsLine Model and Our Top-Rated Picks
Maximize Your Odds of Winning with SportsLine Model and Our Top-Rated Picks
Maximize Your Odds of Winning with SportsLine Model and Our Top-Rated Picks
Expert Picks
Point Spread
Philadelphia -8.5 -110
53-28-6 in Last 87 NFL Picks
53-28-6 in Last 87 NFL ATS Picks
34-21-3 in Last 58 PHI Picks
34-21-3 in Last 58 PHI ATS Picks
Adam's Analysis:
When a spread gets this large, I look for reasons to avoid backing the heavy favorite and usually side with them only if I cannot find any such reasons. Hence this pick. The Eagles are better and more talented in every phase of the game. The Commanders delivered a bit of fool's gold to open their season only to get completely exposed by the Bills. I didn't love what Philadelphia's defense did against Minnesota in that backdoor push scenario, but this Washington team does not compare offensively to the likes of Justin Jefferson and Jordan Addison. While the Eagles may not run up the score, they should comfortably win by double digits. This is also a great teaser leg with the Chiefs on Sunday night.
Pick Made:
Oct 01, 4:45 pm UTC
67-47-4 in Last 118 NFL Picks
3-0 in Last 3 NFL O/U Picks
5-1-2 in Last 8 PHI Picks
3-1 in Last 4 PHI O/U Picks
Josh's Analysis:
These clubs combined for 53 points in Philadelphia last year and, with the Eagles' offense appearing in near-peak form, look for them to carry the tempo of this game to hit the Over. The Commanders have enough offense to hold up their end of the deal.
Pick Made:
Oct 01, 4:35 pm UTC
Prop
Kenneth Gainwell OVER 28.5 Total Rushing Yards -111
Mackenzie's Analysis:
This looks like a second half spot for the RB. While Deandre Swift has asserted his role on this team, there is still enough wealth to be shared for Gainwell. In his last 2 outings, he's averaged 14 carries for 48.5 yards. The Eagles will lean on the run with Washington allowing128.7 yards per game on the ground. Look for Gainwell to be the main rusher later in this game as the Eagles look to seal the deal.
Pick Made:
Oct 01, 3:33 pm UTC
Prop
Dallas Goedert UNDER 17.5 Longest Reception -125
7-4 in Last 11 NFL Props Picks
Dave's Analysis:
Goedert's longest catch in 2023 is for 13 yards. And Goedert has seen plenty of targets - 14 in his past two games - but the ADOT on those targets is 4.5 yards, a massive career low. In fact, he's seen only one target travel more than 15 yards, and he dropped it as he was falling out of bounds. The Commanders have been great against TEs all season, allowing just 29 yards after catch on 11 receptions; only four other teams have a lower YAC/reception allowed rate. Goedert is the third option in a run heavy offense - not the best place to be.
Pick Made:
Sep 29, 8:25 pm UTC
Point Spread
Philadelphia -8 -110
113-77-1 in Last 191 NFL Picks
50-35-1 in Last 86 NFL ATS Picks
16-10 in Last 26 PHI ATS Picks
15-11 in Last 26 PHI Picks
Larry's Analysis:
The Eagles surely remember that Washington handed them their first loss last year, a shocking 32-21 November upset in Philly. So I'm not worried that the Eagles will take the Commanders lightly. Sam Howell holds the ball too long and that will be a major issue against this Eagles' pass rush. On the other side, Philly's NFL-best O-line should neutralize Washington's strong defensive front.
Pick Made:
Sep 28, 7:11 pm UTC
Point Spread
Philadelphia -8.5 -110
13-4-1 in Last 18 NFL Picks
26-18-1 in Last 45 NFL ATS Picks
40-25-2 in Last 67 PHI Picks
40-25-2 in Last 67 PHI ATS Picks
Emory's Analysis:
This game will simply come down to whether or not the Commanders offensive line can hold up for four quarters against the wave of defensive front pressure from the Eagles. The answer is simply no. While the Commanders D-Line does a solid job as well, the Eagles OL is arguably the best in the sport and will give their offense a chance.
Pick Made:
Sep 26, 2:42 pm UTC
Point Spread
Philadelphia -7.5 -110
63-43-3 in Last 109 NFL ATS Picks
91-70-3 in Last 164 NFL Picks
25-15-2 in Last 42 PHI Picks
22-13-2 in Last 37 PHI ATS Picks
R.J.'s Analysis:
The Eagles are on a short week after easily handling the Bucs, but I don't think that matters with such a mismatch of talent. The Commanders eeked out two wins over bad teams to start the year but were exposed against the Bills, and they are averaging four turnovers and less than 250 yards of offense per game when not facing the Broncos. They've run the ball well, but the Eagles have been great defending the run too. I can't see the Commanders defense slowing down the Eagles rushing attack, and their passing game has looked better since facing the Patriots. I have this line at Eagles -11.5 and only expect it to rise from here.
Pick Made:
Sep 26, 1:26 pm UTC
38 Total Player Props Projection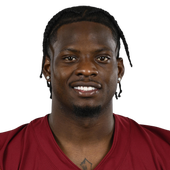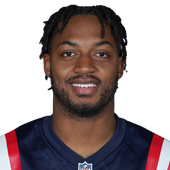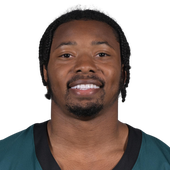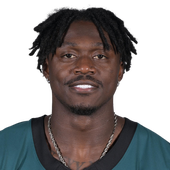 AI Picks for B. Robinson Jr., A. Gibson, K. Gainwell, A. Brown and 34 more players!
Join Now
Best prop picks are generated from a combination of Sportsline AI's projection, analysis of the opposing team, and the bets value based on the current odds.