Simulation Picks
Maximize Your Odds of Winning with SportsLine Model and Our Top-Rated Picks
Maximize Your Odds of Winning with SportsLine Model and Our Top-Rated Picks
Maximize Your Odds of Winning with SportsLine Model and Our Top-Rated Picks
Expert Picks
Over / Under
UNDER 46 -110
67-47-4 in Last 118 NFL Picks
3-0 in Last 3 NFL O/U Picks
3-0 in Last 3 MIN O/U Picks
Josh's Analysis:
The Panthers have scored only 27 combined points in two games behind rookie QB Bryce young, who is expected to return from injury after a one-game absence. He has struggled to get the ball out amid meager protection, and the run game hasn't been effective. The desperate Vikings should have some success on offense, but a relatively stout Carolina defense won't make it easy. Look for this one to clip the Under.
Pick Made:
Oct 01, 4:31 pm UTC
Prop
Adam Thielen OVER 49.5 Total Receiving Yards -104
21-14 in Last 35 NFL Picks
21-14 in Last 35 NFL Props Picks
Mike's Analysis:
With Andy Dalton at the helm, Thielen caught 11 passes for 145 yards and a touchdown against the Seahawks last week. Bryce Young will be back for this game, which might actually be a detriment for Thielen. However, the Vikings have allowed the seventh-most passing yards per game in the league. The Panthers might also need to throw a lot to keep up with the Vikings' high-powered offense. That should afford Thielen with enough opportunities to reach this over.
Pick Made:
Sep 30, 10:58 pm UTC
Prop
T.J. Hockenson OVER 4.5 Total Receptions -164
25-18-1 in Last 44 NFL Picks
5-2 in Last 7 NFL Props Picks
Matt's Analysis:
The Panthers are decimated in their secondary and what's left surely will be focused on the amazing Justin Jefferson. This season, Hockenson has eight targets in every game and has finished with no fewer than seven receptions. Half unit with juiced price. This may go back to 5.5.
Pick Made:
Sep 30, 2:53 pm UTC
Prop
Adam Thielen OVER 4.5 Total Receptions -120
49-32 in Last 81 NFL Picks
40-27 in Last 67 NFL Props Picks
Alex's Analysis:
Adam Thielen looks revitalized in Carolina's offense and thus far has done a serviceable job essentially functioning as their WR1. I'm choosing to attack this from a volume based approach because Thielen has racked up 23 targets in his last two games. He's also ran more routes out of the slot than any WR in the NFL through 3 weeks which is a welcome sign as well. His former team is a massive pass funnel and has surrendered the third most yards to opposing WRs this season. I like all of Thielen's props this week but I have the most confidence in his receptions.
Pick Made:
Sep 30, 4:06 am UTC
Point Spread
Minnesota -4.5 -110
54-40-3 in Last 97 NFL Picks
36-28-2 in Last 66 NFL ATS Picks
19-13-2 in Last 34 MIN ATS Picks
10-5-1 in Last 16 MIN Picks
Mike's Analysis:
Two desperate winless teams -- one potent offensively, one not so much. Vikings QB Kirk Cousins has excelled and the beleaguered ground game perked up last Sunday. Cousins can rip up a Carolina secondary minus two starters. Rookie QB Bryce Young returns from a one-game hiatus, which might not be a plus. Backup Andy Dalton was more effective last weekend than Young in his first two outings. It's hard to envision the Vikings at 0-4; the question is, will the margin climb above a field goal? Probably yes.
Pick Made:
Sep 29, 9:58 pm UTC
Point Spread
Carolina +4.5 -114
63-43-3 in Last 109 NFL ATS Picks
91-70-3 in Last 164 NFL Picks
26-16 in Last 42 CAR Picks
21-13 in Last 34 CAR ATS Picks
R.J.'s Analysis:
There are reasons to think the Vikings aren't as bad as their record, which could be 2-1 if not for better ball security and clock management. But the market has treated them all along as average to below average, and this line says otherwise. I have the Panthers just a half-point out of the basement in my power ratings, and if I thought the Vikings were average, I'd make the line Minnesota -3. Minnesota still has to prove it's better than average, particularly on the defensive side of the ball, and even with Carolina's injuries I think they can score enough to cover with Bryce Young at QB.
Pick Made:
Sep 29, 6:09 pm UTC
Prop
Jordan Addison OVER 38.5 Total Receiving Yards -125
49-32 in Last 81 NFL Picks
40-27 in Last 67 NFL Props Picks
Alex's Analysis:
Will update analysis shortly.
Pick Made:
Sep 28, 2:32 am UTC
21 Total Player Props Projection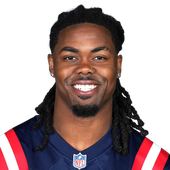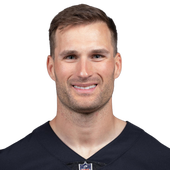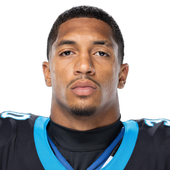 AI Picks for K. Osborn, K. Cousins, C. Hubbard and 18 more players!
Join Now
Best prop picks are generated from a combination of Sportsline AI's projection, analysis of the opposing team, and the bets value based on the current odds.
Team Injuries

CB

WR