NFL betting odds, Week 1 Vegas spreads and Super Bowl, league MVP chances
SportsLine has game-by-game betting trends for every NFL team, plus the best futures bets to jump on now.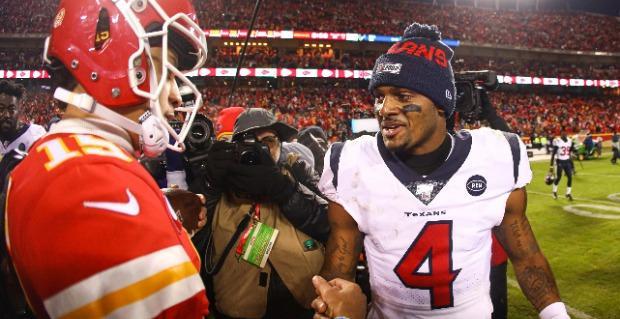 How much will home-field advantage help NFL teams in a season where fans are not allowed -- as of now -- at nearly every stadium in the league? Usually, playing at home is worth nearly 3 points via oddsmakers, but will quiet stadiums change that? Then again, home teams covered the spread only about 44 percent of the time last season, the worst mark in the Super Bowl era.
Did you know the Pittsburgh Steelers are 7-0 against the spread the week BEFORE they host the Baltimore Ravens? Or that the Chicago Bears are 0-6 straight-up and ATS following their bye, falling short of oddsmakers' expectations by 16.5 points per game? Or that the Lions are 26-6 ATS on a 6-point teaser because they usually lose close games? Or that the Chiefs are 0-8 ATS AFTER playing the Ravens?
While digesting the 2020 NFL schedule, SportsLine uncovered many striking trends. We've released detailed betting guides for every team, including game-by-game trends, betting systems you can't find anywhere else, and futures bets from top experts and our advanced computer model.
Dive in below!
NFC EAST
Philadelphia Eagles Betting Guide
Washington Football Team Betting Guide
NFC NORTH
Green Bay Packers Betting Guide
Minnesota Vikings Betting Guide
NFC SOUTH
New Orleans Saints Betting Guide
Tampa Bay Buccaneers Betting Guide
Carolina Panthers Betting Guide
NFC WEST
San Francisco 49ers Betting Guide
Seattle Seahawks Betting Guide
Los Angeles Rams Betting Guide
Arizona Cardinals Betting Guide
WHO COVERS EVERY NFL GAME? JOIN SPORTSLINE NOW TO GET PICKS FROM AN ADVANCED COMPUTER MODEL THAT'S UP MORE THAN $7,000 ON ITS TOP-RATED PICKS AND HAS NEVER HAD A LOSING SEASON!  
AFC EAST
New England Patriots Betting Guide
AFC NORTH
Baltimore Ravens Betting Guide
Pittsburgh Steelers Betting Guide
Cleveland Browns Betting Guide
Cincinnati Bengals Betting Guide
AFC SOUTH
Indianapolis Colts Betting Guide
Tennessee Titans Betting Guide
Jacksonville Jaguars Betting Guide
AFC WEST
Kansas City Chiefs Betting Guide
Los Angeles Chargers Betting Guide
Las Vegas Raiders Betting Guide 
SO WHAT 2020 FANTASY FOOTBALL SLEEPER SHOULD YOU SNATCH IN YOUR DRAFT? AND WHICH WR1 CANDIDATE CAN YOU WAIT ON UNTIL LATE? JOIN SPORTSLINE NOW TO GET 2020 FANTASY FOOTBALL CHEAT SHEETS FROM THE MODEL THAT WAS ALL OVER DERRICK HENRY'S HUGE SEASON, AND FIND OUT.