Simulation Picks
Maximize Your Odds of Winning with SportsLine Model and Our Top-Rated Picks
Maximize Your Odds of Winning with SportsLine Model and Our Top-Rated Picks
Maximize Your Odds of Winning with SportsLine Model and Our Top-Rated Picks
Expert Picks
Over / Under
UNDER 35.5 -110
73-51-4 in Last 128 NFL Picks
4-0 in Last 4 NFL O/U Picks
5-2 in Last 7 NYG O/U Picks
Josh's Analysis:
The total also has been steamed up in this one and it's hard to explain why. These are the two worst scoring teams in the NFL, combining for barely 27 points per game. It would take an offensive explosion by their meager standards or multiple defensive TDs for this to go Over.
Pick Made:
Nov 26, 4:59 pm UTC
Point Spread
N.Y. Giants +4.5 -110
45-27-4 in Last 76 NFL Picks
33-21-4 in Last 58 NFL ATS Picks
6-0-1 in Last 7 NE ATS Picks
Josh's Analysis:
This is just out of principle for a spread that opened at -2.5 and has seen nonstop steam on the chalk. The Patriots have won just two games this season, and just once by more than 4 points. The Giants looked much more competent in their win over the Commanders.
Pick Made:
Nov 26, 4:56 pm UTC
Point Spread
N.Y. Giants +4.5 -110
55-42-3 in Last 100 NFL Picks
5-2 in Last 7 NFL ATS Picks
3-2 in Last 5 NYG ATS Picks
Mike's Analysis:
When the league's worst offenses square off, resulting in a seriously low total, a speed of 4.5 appears inflated. New England has exceeded 20 points scored once all season. Bill Belichick has resorted to subterfuge by not announcing his quarterback, which seems beneath him. Not sure it matters who's behind center anyway. Much has been made of the coach's 24-6 straight-up record against rookie QBs. -- and, make no mistake, Tommy DeVito is a rookie -- but this is no normal Pats team. The Giants are coming off their high-water mark of the year -- 31-19 over Washington -- and should be in more of a fighting mood than New England.
Pick Made:
Nov 26, 3:43 pm UTC
Over / Under
UNDER 34 -110
16-5-1 in Last 22 NFL Picks
4-0 in Last 4 NFL O/U Picks
Emory's Analysis:
A couple of matchups to keep an eye on in this game: Belichick vs a rookie QB and Martindale vs an immobile QB. Both matchups will help keep points at a premium throughout the game. This game screams 17-13, which, helps us cash this under.
Pick Made:
Nov 26, 12:52 pm UTC
Over / Under
UNDER 34 -110
18-10 in Last 28 NFL O/U Picks
5-1 in Last 6 NE O/U Picks
Kenny's Analysis:
The Patriots are 7-2 under their last nine games. They scored 17 or less in eight of those nine games. Mac Jones' number are all down in his third season with the Patirots. Jones has a 6.3 yards per pass and 10 TD passes to 10 interceptions. As bad as Jones has been Bailey Zappe isn't an upgrade. The Giants are down to their 3rd-string QB Tommy Devito is below average at this point and we all know Bill Belichick owns young quarterbacks. The Giants are 8-3 to the under.
Pick Made:
Nov 26, 8:55 am UTC
Prop
Saquon Barkley OVER 98.5 Total Rushing + Receiving Yards -115
18-10 in Last 28 NFL Player Props Picks
Eric's Analysis:
Since returning from injury in October, here are Barkley's total yardage numbers: 98, 118, 128, 113, 61, 140. The 61 stands out but it was in a blowout loss to the excellent Dallas defense. Against a middling New England unit, Barkley should once again find plenty of success and be the focal point of New York's offense.
Pick Made:
Nov 24, 4:38 am UTC
Point Spread
N.Y. Giants +3.5 -115
18-8 in Last 26 NFL Picks
11-5 in Last 16 NFL ATS Picks
Bob's Analysis:
New York comes off their second-best offensive performance behind Tommy DeVito, which isn't saying much. Mac Jones is only 2-8 ATS this season and for a team just as bad as the Giants to be laying points on the road is a little extreme. New York's defense should be able to keep them within striking distant to at least cover.
Pick Made:
Nov 22, 4:05 pm UTC
Point Spread
New England -3 -115
118-83-1 in Last 202 NFL Picks
51-36-1 in Last 88 NFL ATS Picks
24-18 in Last 42 NYG ATS Picks
Larry's Analysis:
Say what you want about Bill Belichick, but I trust him and his rested defense to shut down Tommy DeVito. New England will win this with its running game (the Giants allow 4.8 yards per carry), so it doesn't matter much who the Pats start at quarterback. The Patriots rank second against the run (3.4 yards per carry allowed), which will put inordinate pressure on DeVito.
Pick Made:
Nov 22, 2:10 am UTC
Point Spread
N.Y. Giants +3.5 -110
64-45-3 in Last 112 NFL ATS Picks
37-17 in Last 54 NYG ATS Picks
R.J.'s Analysis:
The Giants won a game by double digits on the road despite being sacked nine times, but I think we still have to rate them as the league's worst team with Tommy DeVito at QB. But he made enough plays against an awful Washington pass defense that there is at least some optimism he can move the ball when not facing great defenses. The Patriots rank seventh in yards per play but 31st in sack rate, so there is opportunity for the Giants to get to 13-17 points in this game. That could be enough to cover against this awful Patriots offense. At 2-8, the Pats are also one of the league's worst teams, and they shouldn't be laying 3.5 on the road against anyone.
Pick Made:
Nov 20, 5:14 pm UTC
31 Total Player Props Projection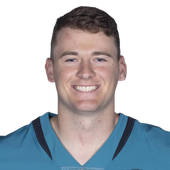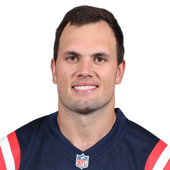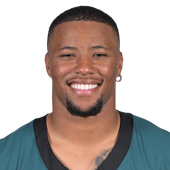 AI Picks for M. Jones, H. Henry, S. Barkley and 28 more players!
Join Now
Best prop picks are generated from a combination of Sportsline AI's projection, analysis of the opposing team, and the bets value based on the current odds.