Simulation Picks
Maximize Your Odds of Winning with SportsLine Model and Our Top-Rated Picks
Maximize Your Odds of Winning with SportsLine Model and Our Top-Rated Picks
Maximize Your Odds of Winning with SportsLine Model and Our Top-Rated Picks
Expert Picks
Money Line
New Orleans -185
22-9 in Last 31 NFL ML Picks
25-18-1 in Last 44 NFL Picks
13-6-1 in Last 20 NO Picks
8-4 in Last 12 NO ML Picks
Matt's Analysis:
Told myself that I would throw a half unit down if this dipped back under -200 even with Derek Carr active. Surprised it did drop. Alvin Kamara (back from suspension) makes such a huge difference in that New Orleans offense. Short week for the Bucs, who are down top corner Jamel Dean. Fellow CB Carlton Davis is not 100%.
Pick Made:
Oct 01, 4:29 pm UTC
Point Spread
Tampa Bay +3.5 -110
54-40-3 in Last 97 NFL Picks
36-28-2 in Last 66 NFL ATS Picks
14-10-3 in Last 27 TB ATS Picks
Mike's Analysis:
How about Baker Mayfield? The well-traveled QB has begun his stint with Tampa Bay by largely avoiding interceptions (one) and sacks (three). The Saints welcome back RB Alvin Kamara from suspension, but he apparently won't be accepting handoffs from Derek Carr. Ex-Buc Jameis Winston likely gets the call, and any team he starts on should not be yielding more than a field goal. This matchup figures to be low-scoring, so the hook is meaningful.
Pick Made:
Sep 29, 10:04 pm UTC
Point Spread
Tampa Bay +3.5 -110
113-77-1 in Last 191 NFL Picks
50-35-1 in Last 86 NFL ATS Picks
15-11 in Last 26 TB ATS Picks
Larry's Analysis:
The Bucs were humbled on national TV on Monday, but this is more of their weight class. Even if Derek Carr (shoulder) plays, he won't be 100 percent. Dennis Allen is a conservative coach who will be happy winning 20-17 as opposed to taking chances, especially if Jameis Winston is his quarterback. Grab the points.
Pick Made:
Sep 29, 9:58 pm UTC
Prop
Rachaad White UNDER 52.5 Total Rushing Yards -118
7-4 in Last 11 NFL Props Picks
Dave's Analysis:
When asked about the Bucs run game after their Monday night loss, coach Todd Bowles said "we didn't have one." Six days later, he still might not have one. The Saints have given up just 3.9 yards per carry but ranked sixth-best in rushes of five plus yards allowed, and they've held enemy running backs to 1.34 yards before contact per rush, an example of just how good their defensive line is. That brings us to White, who according to Next Gen Stats, has totaled negative-65 rushing yards over expected so far this season. That sounds bad. White has only been over 40 rushing yards once this season, at Chicago, and is averaging 3.1 yards per carry with 0.81 yards before contact over 48 runs.
Pick Made:
Sep 29, 8:14 pm UTC
Prop
Mike Evans UNDER 59.5 Total Receiving Yards -139
14-8 in Last 22 NFL Picks
14-8 in Last 22 NFL Props Picks
Eric's Analysis:
The Mike Evans-Marshon Lattimore WR-CB rivalry is easily the most heated in the NFL. The only time they faced off in 2022, a bench clearing brawl ensued and both players were ejected. Evans has been held under 50 yards in three of his last four games against Lattimore and for his career, he's only caught 14 of the 29 targets when the Saints CB was the closest defender. Expect a quiet day on Sunday from Tampa's top WR.
Pick Made:
Sep 28, 10:49 pm UTC
Over / Under
UNDER 40 -110
25-18-1 in Last 44 NFL Picks
14-8 in Last 22 NFL O/U Picks
3-0 in Last 3 TB O/U Picks
Matt's Analysis:
DraftKings is the only SL book still with 40 so guess we will grab it as NO likely will be without Derek Carr. The Bucs are on a short week and their offense was exposed by a good Philly defense on Monday night. Alvin Kamara is back for the Saints from suspension. The SL Model has 34 points scored. Half unit simply so far out but it sure feels like a 20-17 game.
Pick Made:
Sep 26, 2:41 pm UTC
Point Spread
Tampa Bay +3 -110
63-43-3 in Last 109 NFL ATS Picks
91-70-3 in Last 164 NFL Picks
54-40-4 in Last 98 TB Picks
42-30-4 in Last 76 TB ATS Picks
R.J.'s Analysis:
The Saints offense struggled last week even before Derek Carr's injury, though it was helped by a punt return TD. While Jameis Winston is a high-end backup, the loss of Carr is still a notable downgrade for the New Orleans offense. The Saints defense looks good on paper but has faced a trio of limited or banged-up offenses, and the Bucs appear to be their toughest matchup to date. I love what Dave Canales has done with the Tampa Bay offense to exceed expectations thus far, and the Bucs have a great shot at winning this game. I'm grabbing the 3 now as a competitive game with Philly on Monday night should move the line significantly.
Pick Made:
Sep 25, 5:09 pm UTC
34 Total Player Props Projection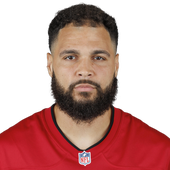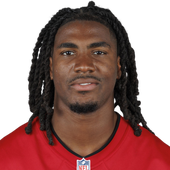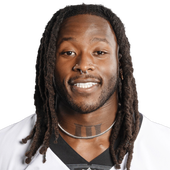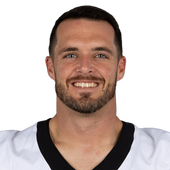 AI Picks for M. Evans, R. White, A. Kamara, D. Carr and 30 more players!
Join Now
Best prop picks are generated from a combination of Sportsline AI's projection, analysis of the opposing team, and the bets value based on the current odds.