Simulation Picks
Maximize Your Odds of Winning with SportsLine Model and Our Top-Rated Picks
Maximize Your Odds of Winning with SportsLine Model and Our Top-Rated Picks
Maximize Your Odds of Winning with SportsLine Model and Our Top-Rated Picks
Expert Picks
Point Spread
Cincinnati -2.5 -114
53-28-6 in Last 87 NFL Picks
53-28-6 in Last 87 NFL ATS Picks
12-3-2 in Last 17 CIN Picks
12-3-2 in Last 17 CIN ATS Picks
Adam's Analysis:
The Bengals' hard-fought win over the Rams may have been a bit of a season-changer for Cincinnati and its defense. With a lighter stretch coming up, this might be the last chance to get some value on Cincy. Meanwhile, Tennessee is struggling to find success offensively, and its receiving corps is banged up. Easier said than done, but if Derrick Henry can be somewhat contained, that may be all the Bengals need to pull away. Look for Joe Burrow to continue progressing with Cincy taking a significant enough lead that it will be tough for the Titans to match them shot for short.
Pick Made:
Oct 01, 3:38 pm UTC
Money Line
Cincinnati -150
67-47-4 in Last 118 NFL Picks
5-1 in Last 6 NFL ML Picks
Josh's Analysis:
The desperate Bengals found a way to salvage their season Monday night with a narrow win over the Rams. The defense came up big with several key stops in the second half. Even with QB Joe Burrow still ailing, look for the Bengals to get past a Titans club that has had zero semblance of a consistent offense,
Pick Made:
Oct 01, 5:16 am UTC
Prop
Derrick Henry OVER 67.5 Total Rushing Yards -115
21-14 in Last 35 NFL Picks
21-14 in Last 35 NFL Props Picks
Mike's Analysis:
Derrick Henry couldn't get anything going against the Browns last week, rushing 11 times for 20 yards. He has had a down season, in general, but he did have 25 carries for 80 yards in Week 2 against the Chargers. With Treylon Burks (knee) out for this matchup, expect the Titans to rely heavily on their star running back. That could lead to a juicy stat line against a Bengals team that has allowed the fourth-most rushing yards per game in the league.
Pick Made:
Sep 30, 11:16 pm UTC
Over / Under
UNDER 41 -110
19-13-1 in Last 33 NFL Picks
Bruce's Analysis:
The clock is ticking in Nashville, and we don't mean until the next showtime at the Grand Ole Opry. Rather, it's on Ryan Tannehill's days as Titans QB, which seem to be rapid dwindling after the latest stinker at Cleveland when Mike Vrabel's offense could only manage 94 yards. Discussions now at the Pancake Pantry and other fine Music City eateries centers around a) when Vrabel decides to move on from Tannehill, b) whether recent draftees Malik Willis or Will Levis will take over the controls, c) might Tannehill be shipped out before the trade deadline. Meanwhile the Bengals offense yet to kick-on, either, with Joe Burrow's calf strain a current inhibitor. Can these teams clear 40 points?
Pick Made:
Sep 30, 5:42 pm UTC
Prop
Joe Mixon UNDER 78.5 Total Rushing + Receiving Yards -123
49-32 in Last 81 NFL Picks
40-27 in Last 67 NFL Props Picks
Alex's Analysis:
Looking to fade Mixon in what is just a really tough matchup against a Titans defense that is 4th in EPA allowed per rush and have surrendered just 156 rushing yards to RBs in three games (third fewest in the NFL). The Titans have also surrendered the fewest receptions to enemy RBs in the NFL this season. Mixon has been woefully inefficient catching passes and possesses a dreadful 0.83 YPRR. Look for the Titans to stymie Mixon.
Pick Made:
Sep 30, 4:12 am UTC
Point Spread
Cincinnati -2.5 -106
113-77-1 in Last 191 NFL Picks
50-35-1 in Last 86 NFL ATS Picks
Larry's Analysis:
This is a great spot for Joe Burrow to build on Monday night's performance. The Titans are a pass-funnel defense and won't be able to cover Cincy's trio of wideouts. The injury report also is looking much better for the visitors.
Pick Made:
Sep 29, 5:20 pm UTC
Prop
Ja'Marr Chase OVER 6.5 Total Receptions -152
14-8 in Last 22 NFL Picks
14-8 in Last 22 NFL Props Picks
Eric's Analysis:
I'll make this one simple - Joe Burrow isn't close to 100% and behind a so-so offensive line, isn't holding the ball very long at all. Ja'Marr Chase was the beneficiary on Monday night, catching 12 of 15 Burrow targets, most of short range. Chase gets Burrow's first look more than 40% of the time against a zone defense, which Tennessee primarily deploys. And finally, FIVE wide receivers have at least seven catches against Tennessee this season. I wouldn't be surprised if Chase and Tee Higgins both topped that mark on Sunday.
Pick Made:
Sep 29, 4:38 am UTC
Prop
Tee Higgins OVER 58.5 Total Receiving Yards -132
113-77-1 in Last 191 NFL Picks
70-41 in Last 111 NFL Props Picks
Larry's Analysis:
Tee Higgins is off to a bad start, with a 40 percent catch rate and only 110 yards through three games. But the targets are there -- at least eight in every game -- and Joe Burrow appears in better form now than he was to start the year. Facing Tennessee's pass-funnel defense is just the thing to get Higgins going.
Pick Made:
Sep 28, 3:00 pm UTC
29 Total Player Props Projection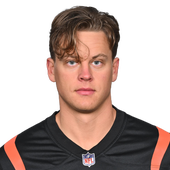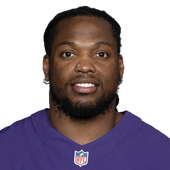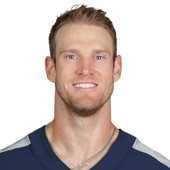 AI Picks for J. Burrow, D. Henry, R. Tannehill and 26 more players!
Join Now
Best prop picks are generated from a combination of Sportsline AI's projection, analysis of the opposing team, and the bets value based on the current odds.
Team Injuries

SS

WR