Simulation Picks
Maximize Your Odds of Winning with SportsLine Model and Our Top-Rated Picks
Maximize Your Odds of Winning with SportsLine Model and Our Top-Rated Picks
Maximize Your Odds of Winning with SportsLine Model and Our Top-Rated Picks
Expert Picks
Prop
Bijan Robinson OVER 56.5 Total Rushing Yards -127
5-1 in Last 6 NFL Player Props Picks
Josh's Analysis:
The celebrated rookie RB saw a season-high 22 carries for 95 yards in Atlanta's last game against Arizona. The club should rely heavily on him again Sunday, giving him plenty of opportunities to clear this modest number.
Pick Made:
Nov 26, 5:43 pm UTC
Over / Under
UNDER 42.5 -118
69-47-4 in Last 120 NFL Picks
3-0 in Last 3 NFL O/U Picks
4-0 in Last 4 NO O/U Picks
Josh's Analysis:
This is a tough ATS call against an air-tight spread, but we know the Falcons prefer to run the ball and the Saints haven't been able to throw it downfield with much success. Now their limited receiving corps is thin with the injury absence of Michael Thomas. We should see plenty of time-consuming and empty drives on both sides to send this Under the posted total.
Pick Made:
Nov 26, 5:16 pm UTC
13-4-1 in Last 18 NFL Picks
2-1 in Last 3 NFL ML Picks
Emory's Analysis:
Before being benched, Falcons QB Desmond Ridder was actually starting to find consistency in moving the offense. With their backs up against the wall, expect the best of the Falcons offense to be on display today. Also, they're facing a Saints offense that's hell bent on starting Derek Carr, and will be without Michael Thomas as well.
Pick Made:
Nov 26, 1:01 pm UTC
Point Spread
Atlanta +2 -110
3-0 in Last 3 NFL ATS Picks
5-2 in Last 7 ATL ATS Picks
Kenny's Analysis:
This is a battle of two bad teams. Both have under preformed to the pointspread as well with Atlanta at 2-8 and the Saints 2-7-1. I have the Atlanta offensive line and defensive line rating slightly higher than New Orleans which is my only advantage but if game are won in the trenches the Falcons have a good chance of winning the game.
Pick Made:
Nov 26, 9:01 am UTC
Prop
Demario Davis OVER 7.5 Total Tackles Plus Assists -147
70-42 in Last 112 NFL Player Props Picks
Larry's Analysis:
The Falcons run the ball at the sixth-highest rate and are coming off a game in which they ran it a whopping 63.08 percent of the time. Saints linebacker Demario Davis is fresh post-bye and is coming off a three-game stretch in which he racked up 31 tackles. Look for Davis to register at least eight combined tackles Sunday.
Pick Made:
Nov 26, 2:32 am UTC
Prop
Nate Landman OVER 8.5 Total Tackles Plus Assists -135
70-42 in Last 112 NFL Player Props Picks
Larry's Analysis:
The Saints threw 43 times and ran 15 times in their 27-19 loss at Minnesota. Look for New Orleans to be a lot more balanced Sunday in Atlanta as Derek Carr returns from a concussion. The matchup sets up well for Falcons linebacker Nate Landman, who is coming off his two highest snap counts of the season (74, 65) before Atlanta's bye. Landman has averaged 9.5 tackles+assists over the last four games and should notch at least nine versus New Orleans.
Pick Made:
Nov 26, 2:00 am UTC
Prop
Desmond Ridder OVER 13.5 Total Rushing Yards -127
50-29 in Last 79 NFL Player Props Picks
Jason's Analysis:
Ridder already lost his job and his head coach is in danger of losing his. This is desperate times in a must-win division game and the Saints are horrible defensing QB runs and this kid ain't the greatest runner but he's a worse thrower and he's athletic enough. He's cleared this number in three of the last four games. Ridder has a run of 13 or longer in three of those four as well. Dobbs, Bagent, Lawrence, Mayfield, Love and even Young have gone over 31 against NO on the ground. Saints in bottom third of NFL allowing over 8 yds/QB scramble. Falcons need to extend drives at all costs.
Pick Made:
Nov 24, 8:59 pm UTC
Prop
Bijan Robinson Anytime Touchdown Scorer +120
50-29 in Last 79 NFL Player Props Picks
Jason's Analysis:
The Saints D has struggled the last four weeks despite facing weak offenses. Falcons coach Arthur Smith is under fire and on the chopping block and keeps having to give speeches about the rookie RB who doesn't score enough. And Saints allowing 4.9/carry with 5 rushing TDs allowed (most) the last 4 weeks. In a must-win game for Falcons. And Ridder doesn't throw for TDs, so why not embrace the ground game? Falcons QBs combined under 100 yards their last game and still had a chance to win. Jump Ridder and Bijan rushing yards when those props populate. Bijan is overdue for a TD.
Pick Made:
Nov 23, 2:09 pm UTC
Point Spread
Atlanta +1 -110
114-79-1 in Last 194 NFL Picks
49-35-1 in Last 85 NFL ATS Picks
39-21-2 in Last 62 ATL ATS Picks
Larry's Analysis:
Desmond Ridder has played much better at home this season, giving the Falcons a great shot to end their three-game skid. In Atlanta he's completed 67.2 percent of his throws for 7.4 yards per attempt. On the road he's completed 63.4 percent for 6.7 yards per attempt. The Saints are dealing with key injuries on both sides of the ball. If Derek Carr can't clear concussion protocol, the Falcons should earn a couple key mistakes from Jameis Winston (2 TDs, 2 INTs in Week 10 at Minnesota).
Pick Made:
Nov 22, 6:10 pm UTC
Point Spread
Atlanta +1 -115
63-43-3 in Last 109 NFL ATS Picks
17-8-1 in Last 26 NO ATS Picks
R.J.'s Analysis:
Both teams come out of the bye looking to make a run at the division title, but the Falcons are in a better position to do so. Key Saints on both sides of the ball (Michael Thomas, Marshon Lattimore) are dealing with injuries that may still keep them out multiple weeks, and Derek Carr is still in concussion protocol. The Lattimore injury hampers a Saints pass defense that had been the strength of the team, and with the Falcons defense solid across the board, I don't expect much scoring from the Saints here. The Falcons rank slightly higher in yards per play on both sides of the ball, yet the Saints are being treated like the better team, with which I disagree.
Pick Made:
Nov 21, 3:57 pm UTC
65-43 in Last 108 NFL Picks
12-6 in Last 18 NFL O/U Picks
Jason's Analysis:
Three straight Falcons games have gone over 51 total points and three of the last four Saints games have gone way over 42. In last three games Falcons faced Will Levis in his NFL debut and Josh Dobbs forced to play midgame after just arriving in Minnesota and Kyler Murray in his first game in like a year, and still allowed all three to hit at least 25 points and gave up an average of 28/G to them (with a collective QB rating of, gulp, 103.6). In their last four games the Saints faced Tyson Bagent, Dobbs (1st start with Vikings) Garnder Minshew and Trevor Lawrence (bad knee playing at New Orleans on short week) and still allowed 102 points in those 4 games.
Pick Made:
Nov 21, 3:10 am UTC
35 Total Player Props Projection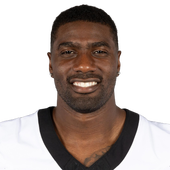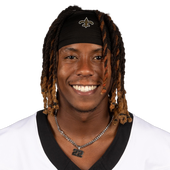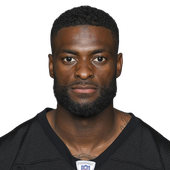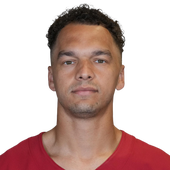 AI Picks for J. Johnson, R. Shaheed, V. Jefferson, D. Ridder and 31 more players!
Join Now
Best prop picks are generated from a combination of Sportsline AI's projection, analysis of the opposing team, and the bets value based on the current odds.