Simulation Picks
Maximize Your Odds of Winning with SportsLine Model and Our Top-Rated Picks
Maximize Your Odds of Winning with SportsLine Model and Our Top-Rated Picks
Maximize Your Odds of Winning with SportsLine Model and Our Top-Rated Picks
Expert Picks
22-9 in Last 31 NFL ML Picks
5-0 in Last 5 CAR ML Picks
Matt's Analysis:
The Panthers already might have some major egg on their faces for taking Bryce Young over CJ Stroud ... wow would it look bad if Young stinks today and is outplayed by second-rounder Will Levis.
Pick Made:
Nov 26, 4:28 pm UTC
Over / Under
UNDER 36.5 -110
14-4-1 in Last 19 NFL Picks
4-0 in Last 4 NFL O/U Picks
Emory's Analysis:
In what should be a very sloppy day from a weather perspective in Nashville, two struggling offenses don't really need any other reason to try and run the football. Expect both offensive coordinators to be a bit more run heavy in this game to protect their rookie, turnover prone QBs, and to help quickly get this game over with.
Pick Made:
Nov 26, 12:59 pm UTC
Prop
Nick Folk OVER 1.5 Total Made Field Goals -115
3-2 in Last 5 NFL Player Props Picks
Allan's Analysis:
You know the Spider Man meme of them pointing at each other? That pretty much reflects these two teams currently. Neither really puts up many points, both offensive lines are atrocious and each young QB is running for their lives. That's why I like the Titans to at least get a few field goals up from Mr. Automatic. Weather will be nice and Mike Vrabel is desperate for a win. At home. Nick Folk is about all he can trust, alongside his punter.
Pick Made:
Nov 25, 8:09 pm UTC
Prop
Derrick Henry OVER 68.5 Total Rushing Yards -127
20-13 in Last 33 NFL Player Props Picks
Sia's Analysis:
Derrick Henry hasn't done much as of late and you can blame that on several factors including teams not respecting the Titan passing game, Henry's own struggles and game scripts which have abandoned the rushing attack. That should all change on Sunday because the Titans are a favorite against a Carolina team that you can absolutely run the ball against. Look for a breakout game from King Henry.
Pick Made:
Nov 25, 4:01 am UTC
Over / Under
UNDER 37 -110
91-71-3 in Last 165 NFL Picks
13-9 in Last 22 NFL O/U Picks
3-1 in Last 4 TEN O/U Picks
R.J.'s Analysis:
Two struggling teams with rookie QBs square off, and I have more faith in both these defenses right now. Carolina only allowed 4.6 yards per play to Dallas despite the final score and has been playing well over the last four games. The Panthers offense is now 32nd with 4.61 yards per pass, well behind the awful Jets at 31st, so I don't know if they can take advantage of this Tennessee defense, which is much better at stopping the run. Expect the Titans to make things easy for Will Levis and run the offense through Derrick Henry here, with not many points scored in an ugly slog of a game.
Pick Made:
Nov 21, 7:25 pm UTC
Over / Under
UNDER 37.5 -110
67-44 in Last 111 NFL Picks
13-6 in Last 19 NFL O/U Picks
3-1 in Last 4 CAR O/U Picks
Jason's Analysis:
Will Levis vs. Bryce Young maybe isn't even the worst novice QB battle of Week 12. Then again … Both offenses are broken and the Panthers defense has at least made some strides this season and the Titans defense was elite in the redzone and top four in offensive TDs allowed before Sunday in Jacksonville. But that was their third straight road game and the Titans perform much better at home; I don't expect much from Levis and the pass game, but I do expect them to harass Young, who keeps turning the ball over at critical times. Bank on lots of runs from both teams. Both teams seem resigned to their fate in lost season, and I see a hopeless, 17-16, game here.
Pick Made:
Nov 20, 3:47 am UTC
42 Total Player Props Projection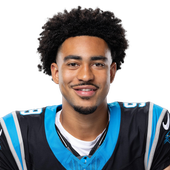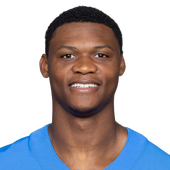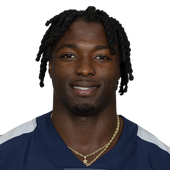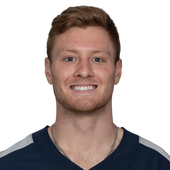 AI Picks for B. Young, D. Chark, T. Spears, W. Levis and 38 more players!
Join Now
Best prop picks are generated from a combination of Sportsline AI's projection, analysis of the opposing team, and the bets value based on the current odds.