Simulation Picks
Maximize Your Odds of Winning with SportsLine Model and Our Top-Rated Picks
Maximize Your Odds of Winning with SportsLine Model and Our Top-Rated Picks
Maximize Your Odds of Winning with SportsLine Model and Our Top-Rated Picks
Expert Picks
Point Spread
Miami +3 -115
32-17-1 in Last 50 NFL Picks
7-4-1 in Last 12 NFL ATS Picks
Sia's Analysis:
Miami is clicking on all cylinders on offense and have the power to control this game on the ground and through the air. While the Bills have had some recent success, I don't think their defense can handle the Dolphins. Keep in mind the Bills first three opponents have featured Zach Wilson, Jimmy Garoppolo and Sam Howell. The Dolphins offense will be far more dynamic and productive than what the Bills have seen so far.
Pick Made:
Oct 01, 3:32 pm UTC
Over / Under
OVER 53.5 -110
17-10 in Last 27 NFL O/U Picks
6-2 in Last 8 MIA O/U Picks
Kenny's Analysis:
Over 53.5 - These two played three games last year with the second regular season game and the playoff game flying over the total. do you remember when the Dolphins scored 70 points, oh yeah that was last week. Buffalo has scored 37 and 38 in their last two games.
Pick Made:
Oct 01, 1:14 am UTC
Point Spread
Buffalo -2.5 -120
3-0 in Last 3 NFL ATS Picks
3-2 in Last 5 BUF ATS Picks
Kenny's Analysis:
When updating power ratings you don't want to get too knee jerk or meaning over adjust because of one good game. There is so much work put into my ratings leading up to the season I really rely on my early work. With the Dolphins scoring 70 points last week it look to me that the oddsmakers and the bettors have over adjusted the Dolphins rating. I still think the Bills are the better team playing at home. The 70 poings by the fish only get the Bills full attention.
Pick Made:
Oct 01, 1:08 am UTC
Point Spread
Buffalo -2.5 -120
18-8 in Last 26 NFL Picks
11-5 in Last 16 NFL ATS Picks
Bob's Analysis:
Miami put up 70 points last week. However, they haven't faced a good defense thus far. The Bills appear to be coming into form after that week one loss and will be able to put pressure on Tua Tuagovailoa. There have been 12 teams in the last 20 years that have started the season off 3-0 SU and ATS, those have gone 2-9 SU and 3-8 ATS in week four.
Pick Made:
Sep 30, 11:30 am UTC
Prop
Jaylen Waddle OVER 60.5 Total Receiving Yards -118
14-8 in Last 22 NFL Picks
14-8 in Last 22 NFL Props Picks
Eric's Analysis:
This is my favorite play of Week 4 in the NFL. Waddle topped the 100 yard mark twice with Tua Tagovailoa under center last year against the Bills, as it seems Buffalo focuses on lessening Tyreek Hill's impact. In his last 14 games with Tua as his full-time QB, Waddle has exceeded this yardage total 12 times. He missed Week 3 with a concussion but should be ready to roll this week. I would play this number up to 75 yards.
Pick Made:
Sep 28, 11:02 pm UTC
Prop
Josh Allen OVER 33.5 Total Rushing Yards -114
91-70-3 in Last 164 NFL Picks
3-0 in Last 3 NFL Props Picks
4-1 in Last 5 NFL Props Picks
R.J.'s Analysis:
The Bills have a massive game this week facing the 3-0 Dolphins, and that means we should expect Josh Allen to contribute both as a runner and a passer. He's had at least five rush attempts in 10 straight divisional games, and he's gotten to at least 35 rushing yards in 25 of his 36 regular season games since the start of 2021. In the eight games where he's run less than five times in that stretch, seven have been blowouts of 17+ points and the other was also a comfortable win that featured a garbage time TD in the final seconds. In the type of game expected here, Allen should have to use his legs plenty and get well over this number.
Pick Made:
Sep 28, 2:44 pm UTC
Point Spread
Miami +3 -115
63-43-3 in Last 109 NFL ATS Picks
91-70-3 in Last 164 NFL Picks
20-11 in Last 31 MIA ATS Picks
25-16 in Last 41 MIA Picks
R.J.'s Analysis:
This is a tough place for Miami to win but their offense looks unstoppable, with the RB tandem of Raheem Mostert and De'Von Achane adding an element beyond the stars in the passing game. That should put a strain on a Buffalo defense that has played well this season against limited offenses yet ranks 32nd in yards per rush. I also don't think the Bills can count on the turnover edge they've enjoyed the last two games. Take the +3 at FanDuel, because these teams aren't that far apart in overall rating, if they are at all.
Pick Made:
Sep 28, 1:40 pm UTC
Point Spread
Buffalo -2.5 -115
Will's Analysis:
Everyone and their brother is dying to bet Miami and they can't understand why the Dolphins aren't favored after dropping 70 on the Broncos last week. It's a fair question, but it clearly ignores how good a team Buffalo remains. The Bills are good. Josh Allen is good. The Dolphins are really, really good and Mike McDaniel might be the best coach in the NFL *right now.* Having said all that, Sean McDermott is in his bag defensively at the moment and Allen took the Week 1 Jets lesson to heart. If Vic Fangio flips him for real​ then you tip your cap. But everyone is going to back the Dolphins here and be shocked when the Bills are the better team. Well, not everyone
Pick Made:
Sep 28, 5:25 am UTC
32 Total Player Props Projection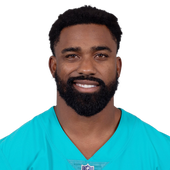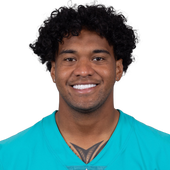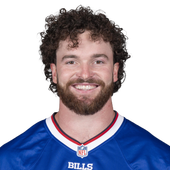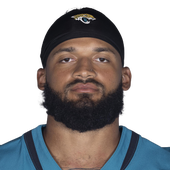 AI Picks for R. Mostert, T. Tagovailoa, D. Knox, G. Davis and 28 more players!
Join Now
Best prop picks are generated from a combination of Sportsline AI's projection, analysis of the opposing team, and the bets value based on the current odds.
Team Injuries

CB

SAF