Simulation Picks
Maximize Your Odds of Winning with SportsLine Model and Our Top-Rated Picks
Maximize Your Odds of Winning with SportsLine Model and Our Top-Rated Picks
Maximize Your Odds of Winning with SportsLine Model and Our Top-Rated Picks
Expert Picks
2-1 in Last 3 NFL ML Picks
Bob's Analysis:
Green Bay still has a good defense. Chicago's Justin Fields is poised to have a very good year. However, Fields must perform on the field first for him to be a favorite. The Packers have more offensive fire power, especially in the run game, and the better coach. Green Bay is also 10-1 SU at Soldier Field since 2012. However, that was with Aaron Rodgers behind center. New Packers QB Jordan Love has the skill set and options around him to get a win on the road.
Pick Made:
Sep 10, 5:00 pm UTC
Prop
Luke Musgrave OVER 28.5 Total Receiving Yards -115
Alex's Analysis:
Will update analysis shortly.
Pick Made:
Sep 10, 2:44 am UTC
Prop
Jordan Love OVER 13.5 Total Rushing Yards -156
Alex's Analysis:
Will update analysis shortly.
Pick Made:
Sep 10, 1:52 am UTC
Prop
Aaron Jones OVER 22.5 Total Receiving Yards -120
17-9-1 in Last 27 NFL Picks
R.J.'s Analysis:
Christian Watson is out Romeo Doubs is questionable, though he's expected to play on Sunday. That leaves the Packers' top pass-catchers as a banged-up Doubs, Malik Heath, Samori Toure and four rookies at receiver and tight end. Oh, and Aaron Jones, who has averaged at least 23 receiving yards per game for four straight seasons and is set up for a huge target share against a Bears defense he has managed at least 24 receiving yards against in five straight games (and still needs to prove it's better than last year's edition). This number should be closer to 30.
Pick Made:
Sep 09, 9:01 pm UTC
Prop
Justin Fields OVER 55.5 Total Rushing Yards -118
13-7 in Last 20 NFL Picks
Eric's Analysis:
Justin Fields broke through in his second NFL season with 1,143 yards rushing, the second highest ever in a single season for a QB (Lamar Jackson, 2019, 1,206). I expect him to keep Chicago's offense afloat with his legs against a solid Packers defense this weekend. Fields was over this number in 9 of his last 10 games in 2022 and don't forget that Green Bay also surrendered 157 yards rushing to Jalen Hurts last season, the only other dynamic rushing threat QB they faced. In what should be a close game, I like Fields to at least top 60 yards on the ground on Sunday.
Pick Made:
Sep 08, 5:21 pm UTC
Point Spread
Green Bay +1.5 -118
16-6 in Last 22 NFL ATS Picks
33-14 in Last 47 GB ATS Picks
39-19 in Last 58 GB Picks
Larry's Analysis:
Most are expecting a big jump for Justin Fields. He enters Year 3 with a true No. 1 wideout in D.J. Moore. The Packers have frustrated him, however, intercepting Fields six times in four matchups. Fields won't have his top offensive linemen, Teven Jenkins, who injured his leg in mid-August. That will be an issue versus Green Bay's strong defensive front. The Packers are better on both lines of scrimmage. Look for Aaron Jones (5.3 ypc last year) to lead the way and for Jordan Love, in his first game as the full-time starter, to make a few splash plays.
Pick Made:
Sep 06, 5:23 pm UTC
Point Spread
Green Bay +2.5 -108
17-9-1 in Last 27 NFL Picks
10-6-1 in Last 17 NFL ATS Picks
60-21-2 in Last 83 GB ATS Picks
66-28-2 in Last 96 GB Picks
R.J.'s Analysis:
The Bears enter the season as a sleeper to make a playoff run, but the large upgrade in power rating by the market may be an overreaction. The Bears have dealt with injuries to key players in camp, particularly on the O-line where it's crucial to have the unit practice together and gel. Chicago in Week 1 may be quite a bit worse than the Chicago we see in December. I also think the Packers are undervalued with Jordan Love potentially being an adequate replacement for Aaron Rodgers. I have Packers rated as the much better team, and I'd grab this number before it trends toward pick 'em.
Pick Made:
Aug 23, 9:03 pm UTC
29 Total Player Props Projection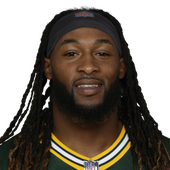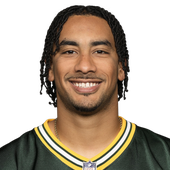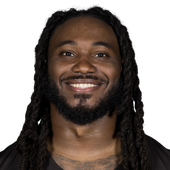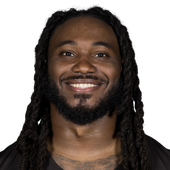 AI Picks for A. Jones, J. Love, D. Foreman, D. Foreman and 25 more players!
Join Now
Best prop picks are generated from a combination of Sportsline AI's projection, analysis of the opposing team, and the bets value based on the current odds.
vs Teams That Win <40% of Games
vs Teams That Win 40-55% of Games
vs Teams Allowing >25 PPG
vs Teams Allowing 21 to 25 PPG