Simulation Picks
Maximize Your Odds of Winning with SportsLine Model and Our Top-Rated Picks
Maximize Your Odds of Winning with SportsLine Model and Our Top-Rated Picks
Maximize Your Odds of Winning with SportsLine Model and Our Top-Rated Picks
Expert Picks
Point Spread
L.A. Chargers -6.5 -105
53-28-6 in Last 87 NFL Picks
53-28-6 in Last 87 NFL ATS Picks
17-9-1 in Last 27 LAC Picks
17-9-1 in Last 27 LAC ATS Picks
Adam's Analysis:
This is a point higher than ideal range, but with Aiden O'Connell starting his first NFL game, even a porous Chargers defense should be able to manage enough stops. Most frustrating is how injured LA is going into this game, but even with Joshua Kelley struggling in place of Austin Ekeler, the offense has enough firepower to pull away in the second half. I just got this at -6 (-115) and would prefer that number if available.
Pick Made:
Oct 01, 7:52 pm UTC
Point Spread
L.A. Chargers -6.5 -110
54-40-3 in Last 97 NFL Picks
36-28-2 in Last 66 NFL ATS Picks
40-21-2 in Last 63 LAC Picks
27-16-2 in Last 45 LAC ATS Picks
Mike's Analysis:
Everything was pointing to a Raiders pick. For the Chargers: WR Mike Williams out for the season; RB Austin Ekeler, LB Joey Bosa and S Derwin James doubtful; C Corey Lindley on in the injured list. Those developments were trumped by one on the visitors' side. Las Vegas QB Jimmy Garoppolo was scratched, presumably leaving veteran Brian Hoyer to step in. But no. The Raiders reportedly are handing the ball to rookie Aiden O'Donnell, a fourth-round pick. The Chargers, accustomed to big absences, should handle this even with its shoddy pass defense.
Pick Made:
Oct 01, 1:23 pm UTC
Point Spread
L.A. Chargers -5.5 -110
113-77-1 in Last 191 NFL Picks
50-35-1 in Last 86 NFL ATS Picks
29-12-4 in Last 45 LAC ATS Picks
30-13-4 in Last 47 LAC Picks
Larry's Analysis:
Opposing quarterbacks are completing 74.7 percent of their passes versus the Raiders, with seven TDs and no INTs. Las Vegas, sixth-worst in pressure rate, faces a Chargers' offense that ranks eighth-best in pass-block win rate. Even without Mike Williams (torn ACL) and possibly Austin Ekeler (ankle), Justin Herbert should have another monster day. Raiders QB Jimmy Garoppolo is in the concussion protocol. He leads the NFL with six interceptions. If he can't play, the options are 37-year-old Brian Hoyer and fourth-round rookie Aidan O'Connell.
Pick Made:
Sep 26, 4:08 am UTC
26 Total Player Props Projection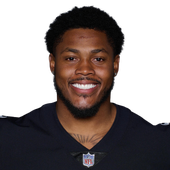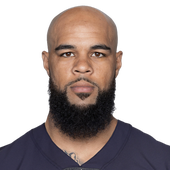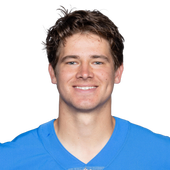 AI Picks for J. Jacobs, K. Allen, J. Herbert and 23 more players!
Join Now
Best prop picks are generated from a combination of Sportsline AI's projection, analysis of the opposing team, and the bets value based on the current odds.