Get a HUGE edge in your fantasy baseball draft with our Optimal Rankings Cheat Sheets!
---
SportsLine simulated the entire 2021 MLB season 10,000 times and predicted every player's true performance. Our optimal rankings go WAY beyond tier and traditional rankings to show you:
Overvalued and undervalued players by position

Sleepers, breakouts, and busts

How wide the gap is between players
Join to Get Cheat Sheets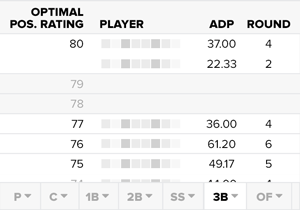 Should you draft your targeted player now?
Our optimal ratings will show you equally productive players so you'll know when it's wise to wait.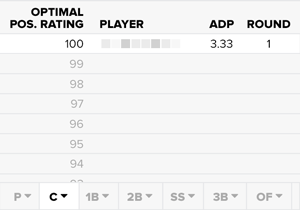 It's now or never.
You won't get close to this kind of talent with the next best option. Strike now!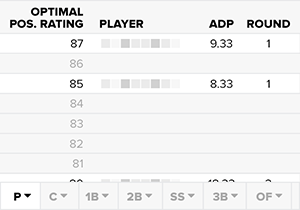 Ditch the standard way of ranking players.
We show you how big or small the dropoff is from player to player so you'll have a huge edge in your draft.
Why trust SportsLine
SportsLine's principal data engineer and the co-founder of AccuScore, Stephen specializes in sports simulations, projections and advanced statistical analysis. His fantasy projections powered all 3 major fantasy sites, and now you can have him by your side during your draft.
Fantasy Baseball Rankings
Last update:
SCORING
LEAGUE SIZE
DOWNLOAD
CBS
Standard Scoring
DH, C, 1B, 2B, SS, 3B, LF, CF, RF, RP, SP
10 Teams
Premium only
ESPN
Standard Scoring
DH, C, 1B, 2B, SS, 3B, LF, CF, RF, RP, SP
10 Teams
Premium only
Fantrax
Standard Scoring
DH, C, 1B, 2B, SS, 3B, LF, CF, RF, RP, SP
10 Teams
Premium only
Fox Sports
Standard Scoring
DH, C, 1B, 2B, SS, 3B, LF, CF, RF, RP, SP
10 Teams
Premium only
Yahoo
Standard Scoring
DH, C, 1B, 2B, SS, 3B, LF, CF, RF, RP, SP
10 Teams
Premium only