Simulation Picks
Maximize Your Odds of Winning with SportsLine Model and Our Top-Rated Picks
Maximize Your Odds of Winning with SportsLine Model and Our Top-Rated Picks
Maximize Your Odds of Winning with SportsLine Model and Our Top-Rated Picks
Expert Picks
Point Spread
Arizona +14 -110
54-40-3 in Last 97 NFL Picks
36-28-2 in Last 66 NFL ATS Picks
11-7 in Last 18 ARI Picks
2-1 in Last 3 ARI ATS Picks
Mike's Analysis:
No team 46 years has opened 3-0 against the spread and entered Game 4 as a double-digit underdog. What's more, this line is a full two TDs. Arizona is coming off a solid whipping of Dallas. Josh Dobbs is settling in at QB. WR Marquise Brown, listed as questionable, looks like a go. Not that the Cards need any more motivation, but looking at this massive number could provide a jolt.
Pick Made:
Oct 01, 1:45 pm UTC
Prop
Joshua Dobbs UNDER 32.5 Longest Passing Completion -128
25-18-1 in Last 44 NFL Picks
5-2 in Last 7 NFL Props Picks
Matt's Analysis:
San Francisco's excellent defense has allowed just one completion over 30 yards this season (31) and teams have a completion percentage of zero on throws at least 20 yards downfield vs. that unit (obviously, there could be a catch-and-long run) via Sharp Football Analysis. Dobbs' longest completion has gone Under this number in two of three games.
Pick Made:
Sep 29, 6:06 am UTC
Point Spread
Arizona +14 -110
13-4-1 in Last 18 NFL Picks
26-18-1 in Last 45 NFL ATS Picks
Emory's Analysis:
What makes the Cardinals a tough out for this San Francisco team is their defensive pressure, combined with a mobile QB on the opposite side. Those two things can help neutralize a team as potent as the 49ers. Neutralize them enough to keep this one closer than expected.
Pick Made:
Sep 26, 2:45 pm UTC
32 Total Player Props Projection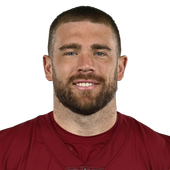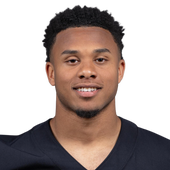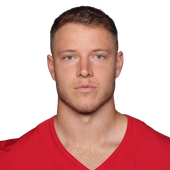 AI Picks for Z. Ertz, R. Moore, C. McCaffrey and 29 more players!
Join Now
Best prop picks are generated from a combination of Sportsline AI's projection, analysis of the opposing team, and the bets value based on the current odds.
Team Injuries

OG