Cam Newton NFL MVP odds improve as Patriots name him Week 1 starting quarterback
New England has named Cam Newton as its Week 1 starting quarterback.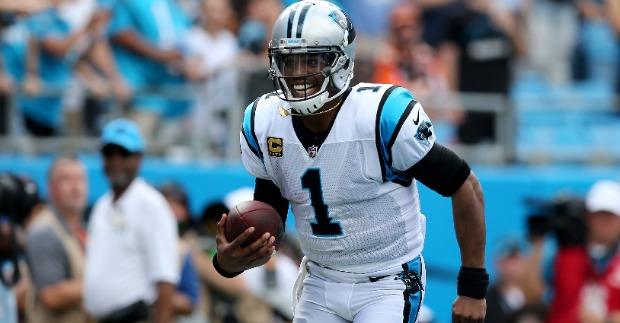 In absolutely no surprise, the New England Patriots have named veteran and 2015 NFL MVP Cam Newton as the team's starting quarterback for Week 1 vs. the visiting Miami Dolphins. Coach Bill Belichick had been raving about Newton in camp – something Belichick never did with Tom Brady – and Newton's competition, second-year Jarrett Stidham, isn't 100 percent healthy due to a hip injury. Could Newton win another MVP? At one point, he was priced way down at +10000 but is now +3000 at William Hill sportsbook. The former No. 1 overall pick is a +450 second favorite for NFL Comeback Player of the Year.
Belichick told his players during a team meeting Thursday morning that Newton won the battle over Stidham and journeyman Brian Hoyer – although Hoyer was realistically never an option. Newton will be the first quarterback to start for the Patriots that wasn't drafted by them since 1993. 
Newton was released by the Carolina Panthers on March 24 and found a cool market for his services until the Pats swooped in on June 28 and signed Newton to a one-year deal. William Hill gives Newton an Over/Under total of 2,999.5 yards passing this year. 
New England is the first NFL franchise to lose an MVP quarterback in free agency and sign a former MVP quarterback in free agency. Brady won the NFL MVP award three times in his career with the Patriots, last in 2007. Overall, the Pats are third team in NFL history to lose a former league MVP and add another in the same offseason. Arizona did in in 2005, losing Emmitt Smith and gaining Kurt Warner. Miami in 2000 was the other, losing Dan Marino and adding Thurman Thomas.
Newton lost his final eight starts with Carolina, and the Panthers covered just once in that stretch. New England is a 6-point favorite on the NFL odds for the opener vs. the Dolphins. Newton is 3-5 straight up and 3-5 against the spread in eight career season-opening games. 
Miami hasn't officially named its Week 1 starting quarterback, but it surely will be Ryan Fitzpatrick. 
WHICH 2020 FANTASY FOOTBALL SLEEPER SHOULD YOU SNATCH IN YOUR DRAFT? AND WHICH WR1 CANDIDATE CAN YOU WAIT ON UNTIL LATE? JOIN SPORTSLINE NOW TO GET 2020 FANTASY FOOTBALL CHEAT SHEETS FROM THE MODEL THAT WAS ALL OVER DERRICK HENRY'S HUGE SEASON, AND FIND OUT.