Fantasy Baseball draft prep season can be a hectic time. You might have read all of the articles you wanted to, but can you really remember everything you need to know? Almost 300 players are going to be taken in your draft — are you sure you know all of them inside and out?
Well, now you don't have to worry about that, with our Fantasy Baseball Draft Kit, exclusive to SportsLine subscribers. We've put this draft kit together with the help of CBSSports.com Fantasy experts Scott White, Heath Cummings, and Chris Towers, as well as SportsLine.com's Ariel Cohen.
Inside, you'll get our ranking and breakdown of the top-300 players in Fantasy, with The Case For and The Case Against drafting each one. You'll know everything you need to know about all 300 by the end:
We've also got Auction Values from Ariel's Z-Score system, so you know exactly how much you need to spend to build the best team on Draft Day:
Plus, we've got the SportsLine positional tier Cheat Sheets integrated, so you know which positions are strongest, and who you need to target when: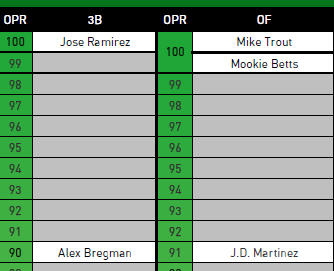 We've also compiled Scott's write up for every prospect you need to know about for 2019, including those we may see at mid-season, so you won't be left holding the bag when they get called up: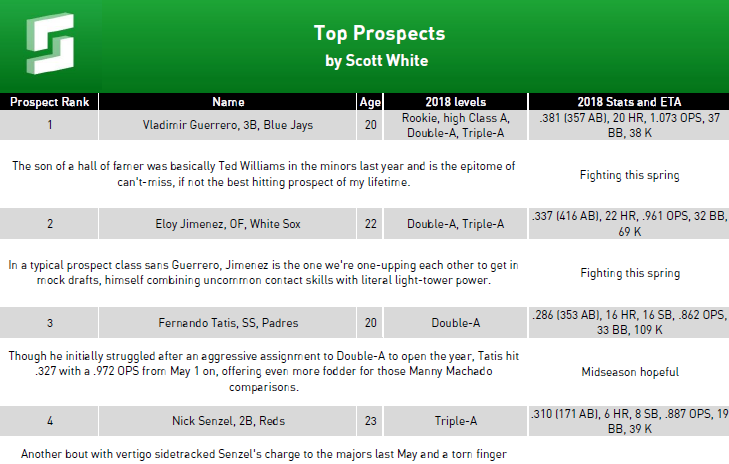 All that as well as Scott and Heaths' Sleepers, Breakouts, and Bust picks, plus SportsLine's projections for every player in 2019.
It's everything you need to get ready for Draft Day.
So, how do you get access to our downloadable Fantasy Baseball Draft Kit? ... Join SportsLine right now to get access to everything you need to have the best draft possible!